When Linnie Johnson McAdams moved to Denton in 1957, she thought she had gone back in time.
The Ku Klux Klan regularly made their presence known, and Denton's library was whites-only. Books were important to McAdams.
"Brown v. Board of Education passed in 1954, but Denton acted like it hadn't happened," she recalled.
She became a public servant to a city that initially didn't serve her.
McAdams was born in Dallas, just east of present-day Love Field. Her father worked as a property caretaker. The family moved to present-day Lake Dallas, which was too rural to have a colored school, so she didn't go to school when she turned 6.
"We saw the yellow school bus go past our house," she recalled. "And we knew it took kids to school where they learned things."
McAdams' mother taught her to read using old textbooks given to the family by a teacher, Mrs. Gotsher. Just before she turned 10, the family moved to Roanoke, which had the one-room Walnut Grove colored school.
"I was so excited to be going to a real school," McAdams said.
The school closed after two and a half years, and her parents had a choice between sending her to Fort Worth schools or Denton schools.
"Thankfully, they chose Fort Worth because their colored schools were light years ahead of Denton. They had a bookmobile, and it was the most wonderful place I had ever been."
McAdams rode the bus 45 minutes each way to Milton L. Kirkpatrick Elementary School, and then to I.M. Terrell High School, where she graduated as valedictorian.
Linnie married Novie McAdams, a licensed barber who graduated from Denton's Fred Moore School, when she was 19. They moved to Denton and had a son and a daughter.
"The one thing I am angriest about is that people knew education wasn't equal," she said. "The women offered to do what they could to correct racial inequities. We didn't destroy anything; nothing was burned down. We simply asked to be treated like everybody else. Having people on our side, listening, made a big difference. It was great to tell how, as a people, we had not been allowed to do anything."
Once the group started, residents of Southeast Denton who had been pushed out of Quakertown started talking to the fellowship.
"They were still somewhat traumatized. The group was a place to talk about it without fear," she said. "You could finally say what happened, and you were listened to."
Quakertown was a thriving middle-class Black community in Denton until the early 1920s, when the city moved its residents to Solomon Hill, a cow pasture next to Shack Town, the poor Black community.
As the women's group grew, they had picnics and summer meetings with families that became more social. They went to Trudi Foster's house and let the kids swim in her swimming pool. "We became further acquainted and found common ground," McAdams said. "What's wrong is that people won't say something is wrong. They don't understand democracy."
"I remember going to the school board when they finally integrated schools because they had moved the kids out of Fred Moore," she remembered. "All those kids were behind, and I'm sure it was awful. I knew what it was like to be behind, so I sympathized."
Much later in life, she realized how many learning opportunities Denton Black students missed. The women's fellowship championed education for Black students, tutoring programs to help them catch up, and cultural opportunities, like attending performances at the University of North Texas.
After working as a garment ironer at a Denton factory, and cleaning private homes while attending Texas Woman's University, McAdams finally got a job at Moore Business Forms. She tried to get a job at the city, but after she applied, the city boosted the stenography requirement to 90 words per minute, the same as Dallas' top executive assistants.
"People ignored what was happening, but there was always someone willing to help me," she said. "I got a score of 98.6 on the Civil Service exam. I was on the list for a year, and no one called me from Denton."
A friend and agent of Sen. Ralph Yarborough sent a letter to the civil service agency after two white women with lower scores got hired and McAdams wasn't even interviewed. "They offered me a temporary job. I said no, and they made it permanent. That's how I got to work for the federal government."
After Elinor Hughes was elected mayor in 1976, she asked McAdams to serve on the Planning and Zoning Commission.
"It was an eye-opening experience because it was as if Southeast Denton didn't exist," McAdams recalled. "After all those people got moved out of Quakertown, it was like, 'It's ours,' but the city ignored them."
Friends in the League of Women Voters and the Planning and Zoning Commission encouraged McAdams to run for Denton City Council.
"No one was running at large, and I was acutely aware I had a better chance because I had lots of friends throughout the city. I didn't live in Southeast Denton, and I don't think they were happy with me because they felt abandoned," she remembered. "The first time I ran I lost, but I was not dissuaded."
She was the first woman of color elected to the Denton City Council, and one of the first at-large council members when she started serving in 1984.
After her election to the council, McAdams was disappointed the first time they proposed to make the Martin Luther King Jr. holiday a city holiday.
"It's hard when you think you know someone, and they vote against you, and don't support you. I felt alone, like we were not there yet, but I learned a lot." McAdams was elected to council two more times.
McAdams believes people's homes are their biggest investment; homeowners are here because this is their home, and their needs are important.
"I learned to listen to people who were living anywhere in town because their home, their most valuable possession, must be protected," she said. "I understood because of my own experience of not being listened to."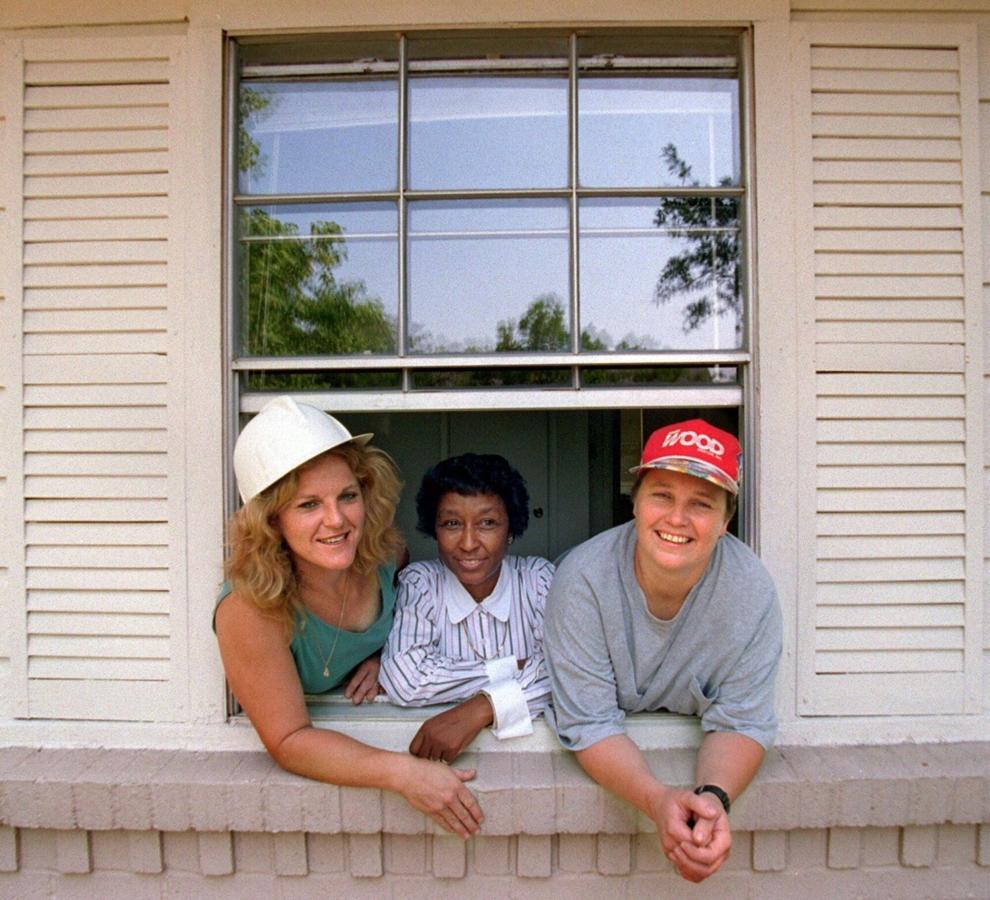 McAdams was also concerned about affordable housing.
"We weren't doing anything about that because it just wasn't perceived as a real need," she said.
When she left the council, she wanted to form a group to focus on housing for the city, and she helped start the Denton Affordable Housing Corp. She still cares deeply about housing. "That's not enough," she emphasized. We still need to be doing things."
McAdams continues to serve on city boards and commissions. "America could go the way of other countries by not participating, and we would lose our democracy," she concluded.
McAdams is one of Denton's treasures.