On Saturday, Oct. 19, 1996, at 3 p.m., a crowd gathered at Denton High School's auditorium for C.H. Collins' funeral to honor a coach who touched countless lives.
Curtis Harlee Collins was born in Ponta in 1920 to Timothy and Elberta Collins. Timothy was a farmer who sold insurance. Curtis had six brothers and sisters. Their mother died when he was 12.
While he was a scholarship student at Jarvis Christian College in Hawkins, Collins sang in the choir with Esta Jacobs. Vocalization sparked romantic harmony, and a 1942 marriage lasting 54 years.
The couple moved to Chicago when Collins enlisted in the U.S. Navy so nearby family could help Esta, who was expecting their first child. The Collins had four children: Edwinna, Curtis Jr., Karolyn and Alicia. The Collins cherished education. Edwinna obtained a doctorate, Karolyn, Curtis Jr. and Alicia earned master's degrees.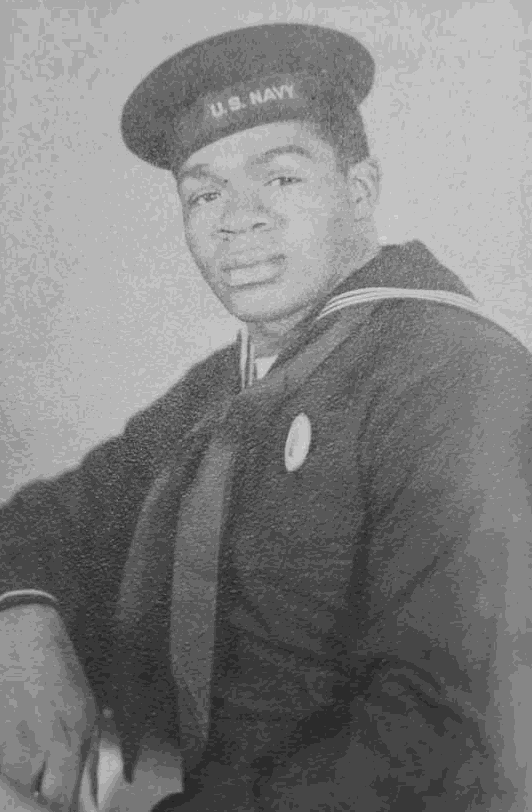 During World War II service as a cook, petty officer, military police officer and marksman, Collins saw action in Okinawa. Daughter Edwinna Mitchell says he never talked about it.
When the war ended, the family moved to Troup, in East Texas, where Collins built a winning football program. According to Mitchell, Collins called East Texas God's country because he saw beauty in its open spaces.
Collins was recruited in 1954 to coach Denton's Fred Moore High School Dragons football team. He built a winning program that reached state playoffs three times. Collins was a legend in the all-Black Prairie View Interscholastic League.
The Collins moved to Southeast Denton's Mill Street, then to 1001 Hill St. Because Denton didn't allow family members to teach in the same building, Esta taught elementary school in Hurst.
Mitchell remembers her father growing peas, greens and pecans in the family garden. He was a hands-on father, and a strong disciplinarian. Esta created a home and sewed the family clothing.
During summers, Collins supplemented income doing construction jobs; Esta did book-keeping. Mitchell remembers yearly road trips to California, enjoying Disneyland, the San Diego Zoo and a Hollywood Bowl Liberace concert. The family sang and played car games. Esta made delicious food because of limited housing and restaurants available to Black people. Grandchildren had summer vacations with the Collins family. The family joked that C.H. Collins talked to complete strangers on vacation. When someone told Collins something was impossible, he said: "I'll show you a trick."
Although the University of North Texas desegregated quietly in 1959 just after Brown v. Board of Education, Texas schools desegregated late. Denton ISD's school board voted to desegregate in 1963, a year before the Civil Rights Act ratification. Denton Women's Interracial Fellowship laid groundwork for Black students transferring into Denton's formerly white schools. Denton approached desegregation positively, but it was neither easy nor immediate.
Although Collins' experience and reputation could have landed better jobs, he chose to follow his players to Denton High School. Collins took an assistant coach/dean of men position under head coach Billy Ryan.
Collins' willingness to take a step back created a dream Bronco coaching team. Ryan had Collins as defensive coordinator and Bill Carrico as offensive coordinator. Collins and Carrico's brotherly connection inspired a tight bond between players. Denton started winning, reaching state playoffs in 1972 for the first time since 1929.
Desegregation was tumultuous in the 1960s. Television newscasts chronicled violent confrontations across America as Black students entered formerly white schools. Denton's football team faced hatred. Team buses pelted with rocks and bottles needed police escorts. Accommodations and food were sometimes refused. One opposing team turned off locker room heat and hot water.
Collins led by positive example. Backfield coach Jerry Hutchins, a younger member of Denton's coaching staff, told sportswriter Marion Marcus that Collins helped him understand the struggles faced by Black athletes.
"You want to talk about role models?" Hutchins remarked. "I had Coach Collins, Bill Carrico and Billy Ryan."
Mitchell's younger sister, Karolyn, who attended Denton High in the 1970s, remembers her father telling her, "There is no Black power or white power, only human power." Collins told the team there was only "purple power" — after the school's main color.
Two of Collins' players became NFL Rookies of the Year: Carl Garrett (Fred Moore School), and Don Woods (Denton High), the state's first Black quarterback.
Collins died of cancer at age 78 in 1996. He's buried in Denton's Roselawn Memorial Park alongside Esta, who died in 2003.
Denton ISD trustees named C.H. Collins Stadium after the coach in 2004.
Filmmaker David Barrow, a 1972 Bronco lineman, experienced the close-knit state-bound team led by a Black quarterback. His desegregation documentary, "When We Were All Broncos," garnered enthusiastic 2014 Thin Line Film Festival reviews and recognition from Denton's City Council.
Collins was posthumously inducted into the Texas Black Sports Hall of Fame in 2018.
C.H. Collins' mantra — be the best you can be and let it take you places — inspired Denton students to great things.