The Rev. William Bates moved to Denton in 1851. He and his wife, Susan Wright, had 10 children. He was a prolific circuit preacher who brought Methodism to Texas. In 1853, he was appointed to a 300-mile-long circuit he visited monthly, founding churches in Montague, Pilot Point, Denton, Jacksboro and Gainesville. He died in 1883 at age 70. Susan died four years later.
Their fourth child, Eugene, served in the Confederate Army, and he continued his father's Methodist circuit work. He died in 1914 from chronic illness contracted during the Civil War. Two-thirds of Civil War deaths were caused by diseases such as typhoid fever or malaria.
Edmond Franklin Bates was William and Susan Bates' seventh child, born the year his family moved to Texas. He married Mary Leech McReynolds. They had 11 children, but only Beulah, Susan, Ernest, Mary, Sidney, Minnie Belle and Ora reached adulthood.
In 1906, Edmond Bates bought land from the Hann brothers after their failed attempt to turn it into the site of the Normal School, present-day University of North Texas. Bates contracted with Frank Craft, Denton's finest house builder, to construct his house, which still stands at 719 Sycamore St.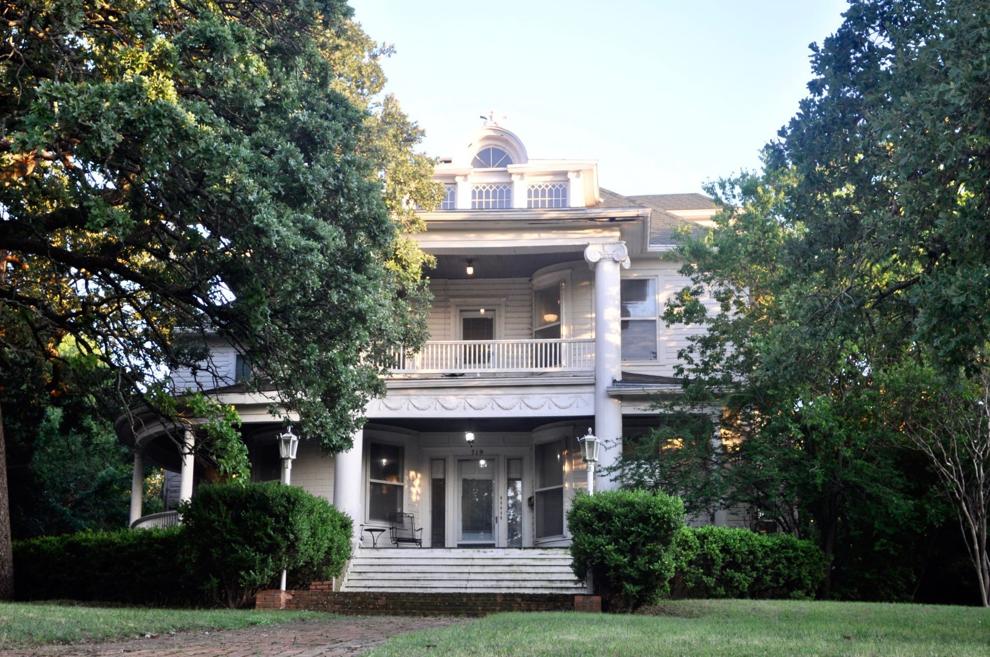 Bates worked at the Exchange National Bank with Jim Christal. The bank was an elegant two- story building at the northwest corner of Denton's Square. The building was demolished and replaced with an eight-story modern structure, site of present-day Wells Fargo Bank.
After serving as mayor pro tem in 1906 and 1907, Bates became Denton's mayor in 1908, 1909, 1912 and 1913. He was elected to the City Council in 1923 at age 72.
Denton faced a typhoid fever outbreak in 1908. Under Bates' leadership, the city passed a bond to build a sewer system, but the bond raised only half the money needed. Addison Edward Graham, who lived on Oak Street, was one of North Texas' wealthiest men. After his wife and daughter died of typhoid fever within months of each other, Graham paid the remainder of Denton's sewer cost so everyone could benefit from the new system.
Bates' wife, Susan, died in 1914 at age 59. Sidney, Minnie Belle and Ora still lived at home.
While serving as the secretary of the Old Settlers and Veterans' Association of Denton, Bates chaired the History and Reminiscences of Denton County Committee for five years. The group raised money to publish the book about Denton "as nearly authentic as possible." It was published in 1918 by Denton's McNitzky Printing Co., the first book written about Denton history. It's still the best reference for early Denton history.
Ed Bates died at age 76 on May 29, 1927, in Denton. He's buried in Lincoln Park's Lloyd Cemetery near present-day Providence Village. Bates' book and house are the only artifacts of a man who contributed significantly to Denton.