Denton County residents partied all day on Aug. 2, 1919, as an estimated 10,000 people celebrated the return of 828 veterans from World War I.
War-weary residents who tended victory gardens and chickens and observed "Wheatless Wednesdays" were ready to celebrate. Events included a parade starting at West Hickory Street, circling the Denton County Courthouse on the Square, and traveling west on Oak Street toward Lipscomb Park (at the present-day corner of Bolivar and College streets). Residents brought well-filled picnic baskets to the "Victory Picnic" for their families and at least one soldier.
Lt. Col. Alvin Owsley spoke, followed by a memorial for 40 soldiers who died, some due to the Spanish flu pandemic. Another 68 soldiers were wounded. At least 16 African American veterans of the war are buried at Denton's Oakwood Cemetery.
Other activities included a Wild West show, a rodeo, a baseball game between Denton and Ponder, and a "Victory Ball" that lasted into the morning hours. Denton's American Legion Post 71 organized and became a model for the country.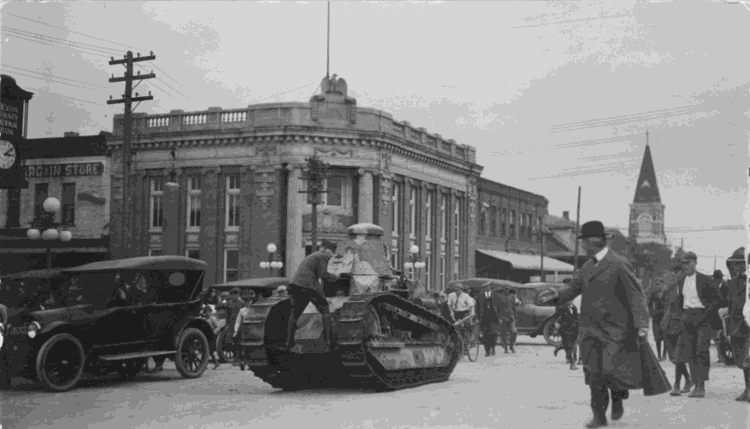 Denton's celebration was delayed until August 1919 to allow all soldiers to return. Transporting a million American "doughboys" across the ocean required retrofitted ships confiscated from Germany and borrowed from Brazil, England, Greece and Italy.
The party started 10 months earlier with the armistice, a surrender with terms, on the 11th hour of the 11th day of the 11th month in 1918. The treaty was signed on a French train at 6 p.m. Denton time, but officials awaiting news didn't receive word until 3:30 a.m. on Nov. 19. Denton Mayor Peter J. Beyette dispatched the firetruck through city streets with sirens blaring. Every bell, whistle and a few fireworks notified residents that the Great War was over, and they poured into city streets. Anti-German sentiment ran high, and an effigy of the Kaiser burned on the courthouse lawn before dawn.
Beyette declared the day a holiday, closing schools and most businesses. Spontaneous celebrations continued all day. J.O. Bell organized a parade at 2:30 p.m. that moved west on Hickory Street and returned to the Square via West Oak Street.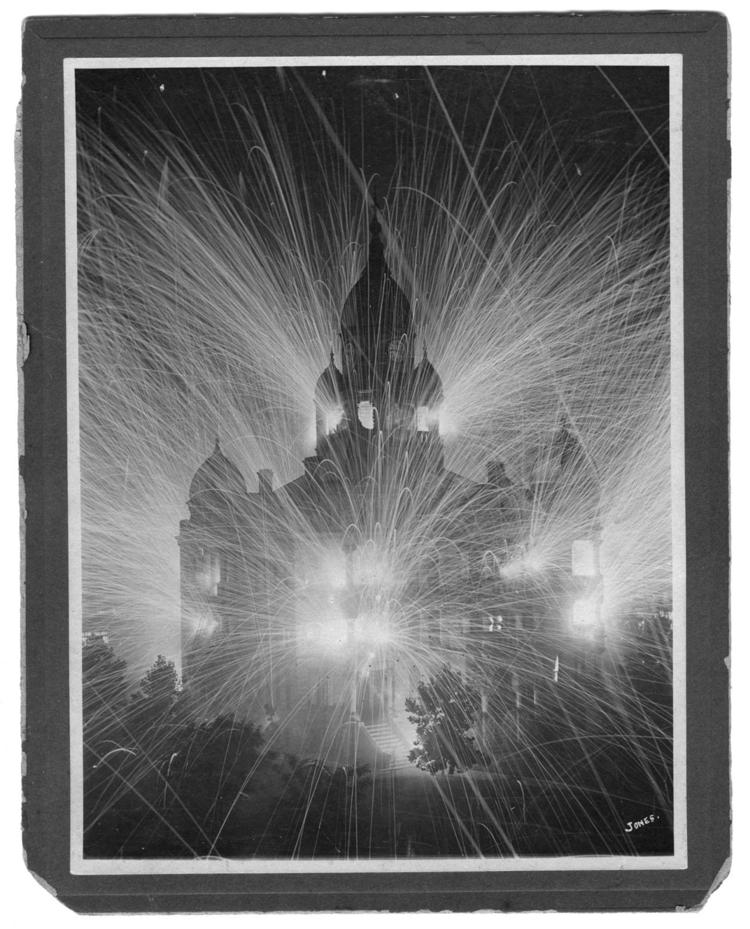 It included the firetruck; a truck with a coffin and a sign reading "Kaiserism is dead"; a truckload of "Victory Girls"; the North Texas State Normal School (now the University of North Texas) Student Army Training Corps; Lady Liberty; Joan of Arc wrapped in red, white and blue; College of Industrial Arts (now Texas Woman's University) President F.M. Bralley and his wife in a car leading the faculty and student body, followed by the Boy Scouts. Celebrants sang the national anthem at the Square, but the biggest cheers came when two French girls attending the CIA sang the French national anthem.
The celebration didn't last long. With no plan to transition a million soldiers into civilian life, things were especially difficult for African Americans. Owsley's father, Alvin C. Owsley, made repeated speeches throughout the state disparaging the contribution of African American veterans. Bralley's speech to a local civic group sparked a movement to remove Quakertown, a thriving African American town-within-a-town in downtown Denton.
Quakertown would be Denton's worst chapter.