WASHINGTON — Eight-term Rep. Kenny Marchant, who narrowly won reelection last November, is now the fourth Texas Republican congressman in recent days to pick retirement over an uphill fight for political survival next year.
The growing exodus — or "Texodus," as Democrats have gleefully characterized the parade of departures — both reflects and accelerates the GOP's fading grip on Texas. Three of the retirements come in highly competitive districts that Democrats have a good shot of flipping.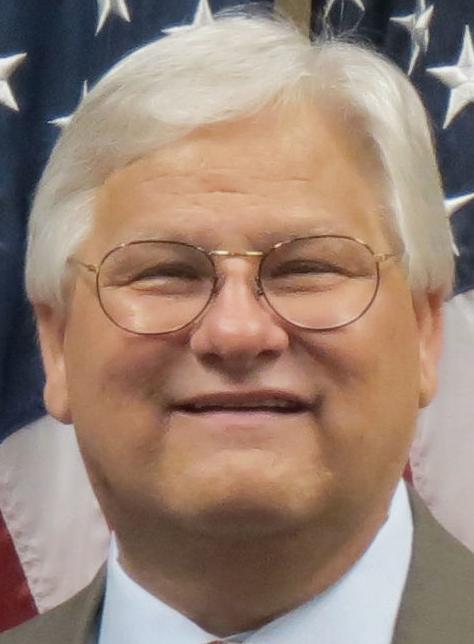 Marchant, R-Coppell, hung onto his seat with just 50.6% of the vote last fall. So his exit, made official Monday, likely makes it harder for Republicans to regain control of the House next year after getting clobbered in last year's midterm elections.
The Republican, who will serve out the remainder of his term, said he was looking forward to spending more time with family after a four-decade career in public office that's seen him serve as a Carrollton mayor and City Council member, a state representative and a member of Congress.
"What a wonderful opportunity it has been to serve them," he said in a news release, referring to his constituents. "I want to thank them for trusting in me."
A number of Democrats had already lined up to run in the district, which covers large sections of Dallas and Tarrant counties and includes DFW International Airport.
On the GOP side, former Irving Mayor Beth Van Duyne told The Dallas Morning News late Monday that she's running and will soon make a formal campaign announcement. She had earlier posted on Facebook that Friday was her last day as regional director for the U.S. Department of Housing and Urban Development. Other potential GOP successors could include Matthew Marchant, the congressman's son and a former Carrollton mayor.
The National Republican Congressional Committee, the House GOP's campaign arm, vowed a robust defense.
"Simply put, this is a Republican seat and will remain a Republican seat in 2020," said Rep. Tom Emmer, a Minnesota Republican who leads the committee.
Still, the growing list of retirements poses problems for Republicans.
Senior lawmakers don't typically give up their seats voluntarily. Open seats are far harder and more costly to defend. Democrats have had a half-dozen Texas seats on their target list for months, and in February they placed four Lone Star State incumbents on a "retirement watch" list.Two of those are now retiring: Marchant and Rep. Pete Olson of Sugar Land, who announced he would not seek a seventh term on July 25.
Six days after Olson's announcement, Rep. Mike Conaway of Midland, who lost the chairmanship of the Agriculture Committee when Republicans lost the House last year, held a news conference to share that he would retire after eight terms.
A day after that — last Thursday — Rep. Will Hurd announced his retirement.
Hurd is the only black Republican in the House and one of President Donald Trump's most outspoken critics among House Republicans, distancing himself from Trump's policies on immigrants and the border wall and invoking his experience as a CIA undercover officer to chastise the president for refusing to acknowledge Russia's meddling in the 2016 election.
The Hurd seat has long been Texas' toughest battleground, and he edged past Democrat Gina Ortiz Jones last year by fewer than 1,000 votes.
"The reality for vulnerable Washington Republicans of defending their deeply unpopular health care repeal agenda is setting in for Republican incumbents from Kenny Marchant to Will Hurd to Pete Olson," said Rep. Cheri Bustos, chairwoman of the Democratic Congressional Campaign Committee.
Republicans are now grappling with the kind of challenge that was once unthinkable in a state where Democrats haven't won statewide since 1994. Texas' demographics continue to change — and its politics along with it. Backlash against Trump has provided a stiff headwind for fellow Republicans.
Sen. Ted Cruz last year edged past challenger Beto O'Rourke, now a Democratic presidential hopeful, by just 2.6 percentage points, the best showing for a Democrat in more than two decades. Statewide turnout for Democrats surged to a record level, too. And Democrats are investing more in Texas.
The DCCC, House Democrats' campaign arm, in April announced that it was setting up a satellite office in Texas, putting six senior staffers and other organizers on the ground to "lay the groundwork for victory next year."
"Clearly that investment is already paying off and Democrats are well positioned to compete and flip more seats in Texas," said Bustos, an Illinois Democrat.
The GOP's problem is particularly acute in suburban areas, which the party has long counted as key bases of support.
Two longtime GOP congressmen were toppled by Democrats last year in districts that include large sections of suburbia. In Dallas, now-Rep. Colin Allred ousted Pete Sessions, a member of GOP leadership. In Houston, now-Rep. Lizzie Fletcher beat John Culberson, a powerful appropriator.
Marchant and Hurd were among several Republicans who narrowly survived last year. Democrats came close to pushing out Olson, too.
Olson's Houston-area district was a conservative stronghold when it was represented by former House majority leader Tom DeLay. DeLay engineered an aggressive gerrymander that created Marchant's district as safe Republican territory.
But both of those districts transformed dramatically in the last decade.
Take Marchant's district. In 2012, Republican presidential candidate Mitt Romney bested President Barack Obama there by 22 points. In 2016, Trump defeated Democrat Hillary in the district by just 6 points. In last year's Senate race, O'Rourke actually outpaced Cruz in the district by 3 points.
"Texas Democrats are rising up everywhere," Texas Democratic Party chairman Gilberto Hinojosa said in a news release. "Texas Republicans are running for the exits because they'd rather save face than be thrown out of office."
Marchant, whose decision was first reported by The New York Times, is one of the wealthiest members of Congress. He has a healthy campaign war chest of $2.2 million. He's also a low-key lawmaker, known for his work on the powerful House Ways and Means Committee.
"He is a deeply respected colleague on the Ways & Means Committee known for his intelligence, thoughtfulness and effectiveness," Rep. Kevin Brady, R-The Woodlands and the top Republican on that panel, said in a news release, hailing Marchant's role in passing sweeping tax cuts.
Democrats have smelled blood, though, knocking Marchant as out-of-touch and unresponsive to his constituents.
Marchant is the senior Republican on the House ethics committee. Last month, an ethics complaint was filed alleging that 18 times over a decade, his campaign reimbursed Marchant House aides for items they'd paid for out-of-pocket. Federal campaign law bars contributions from congressional aides to their bosses, even if the expenses are reimbursed.
Accountant Jan McDowell, Marchant's Democratic opponent last year, is mounting another effort. The primary field so far also includes Kim Olson, a retired Air Force colonel who was the Democratic nominee for Texas agriculture commissioner last year, lawyer Crystal Fletcher, school board member Candace Valenzuela and doctor John Biggan.
Olson is so far the field's fundraising leader, bringing in over $300,000 this year. That dynamic hasn't escaped the GOP's notice, with Emmer, the NRCC, chairman, taking the opportunity Monday to ding Olson for her role in an Air Force contracting scandal.
"The socialist Democrats' top candidate in this race is a war profiteer who was forced out of the military for disgracing herself in Iraq," he said. "We will do everything in our power to keep her from getting anywhere near Congress."
Olson, who denied the charges, was reprimanded and fined for her role in that episode. But she was also honorably discharged, and she has pushed back on attacks over the investigation.
"I'm not a war profiteer," she told the Austin American-Statesman last year. "I did not profit, nothing, so, I take exception to that."