The case against a Denton police officer who was accused of a state-felony count of insurance fraud was dismissed on Thursday in Judge Margaret Barnes' 367th District Court.
The Denton Police Department and the Texas Rangers investigated Denton Officer Marida Buchanan and accused her of insurance fraud. The investigation came to light when Denton police announced it in a news release.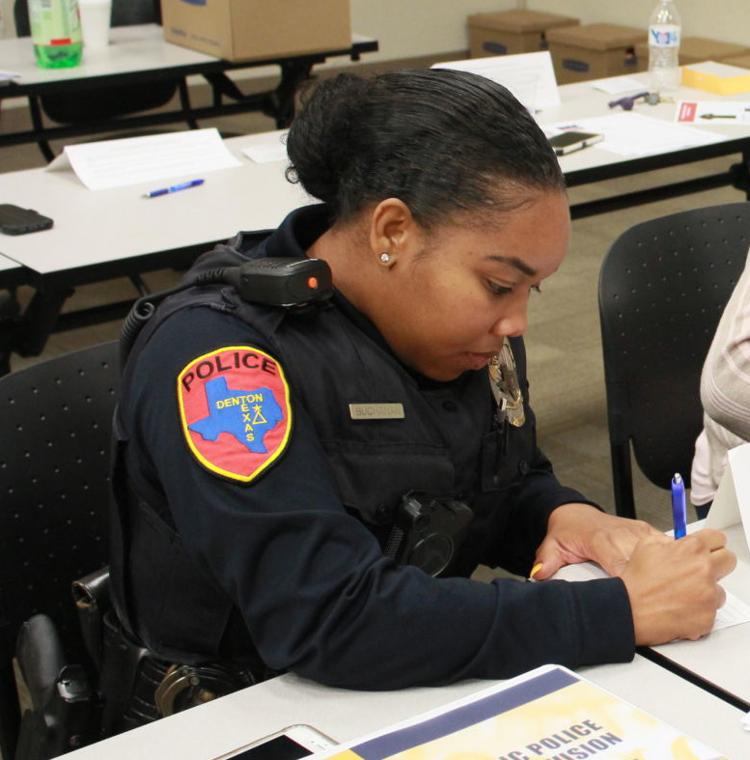 Authorities declined to say more about their investigations. Buchanan was indicted on the charge in November but was not arrested, Denton police said last fall.
Buchanan didn't need her attorney present Thursday in court. The prosecutor assigned to the case, Lauri Ragland, motioned to dismiss the case. Buchanan left court without talking to the judge, exchanging words with only the prosecutor and a bailiff.
Buchanan was placed on administrative leave after the indictment. A Denton police spokeswoman said Thursday afternoon that Buchanan was still on administrative leave from the department.
She began her career with the Denton Police Department in July 2012.