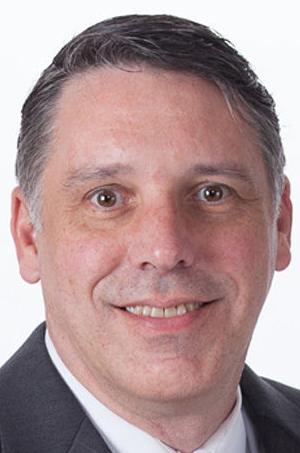 Growth continues to bring a wealth of opportunities and challenges to our city. As the Denton City Council representative for District 4, I have been honored to take leadership roles in the city's efforts to meet today's challenges and maximize tomorrow's opportunities.
One such growth-focused project is the recent, monumental undertaking to update, simplify and streamline our development code governing zoning and other development-related matters.
I was privileged to chair the six-member Denton Code Review Committee. I guided creation of a new development framework that will both protect neighborhoods and allow developers and staff some leeway when that flexibility is employed to help protect the environment.
During the past 12 months, the committee held 38 public meetings with city staff and a consultant to review five drafts of the 500-page development document. I led detailed analyses of projected impacts on neighborhoods, implementation considerations and potential unintended consequences. I also suggested language and wording adjustments to protect property owners. After much public input, the new development code was approved recently by the council.
In February, council members agreed our police station needs major renovation. A police substation was discussed but received a cool reception by most members. However, I believe a substation in southern Denton is essential to improving efficiency and response time, so I continued to press. Today, a substation is included in the project list sent to the bond committee.
During each year of my incumbency, I supported a property tax rate lower than that of the prior year; both city budgets were passed with those lowered rates.
District 4 is rich in roads — local, county, state and federal — and mobility planning is one of my ongoing priorities. I represent the Denton area on the North Texas Central Council of Governments Regional Transportation Council (RTC), which covers 13 counties.
At RTC, I lobbied successfully for funding for replacement and repair of sidewalks around elementary schools and an 8-foot pathway for bicycle and pedestrian access on Sycamore Street between the University of North Texas and the train station.
In addition, I've identified a significant opportunity for 80/20 RTC matching funds to connect Ryan Road to Vintage Boulevard. If approved, the 20% contribution by the city will facilitate prompt response time by Fire Station 7 to current and future housing developments in the area of Country Club Road, Ryan Road and Hickory Creek Road.
In negotiations with the Texas Department of Transportation, I was able to ensure Robinson Road will be a full four-lane arterial east of FM2499.
Also, I successfully secured a right-turn lane on Ryan at Country Club.
If reelected, I'm eager to pursue new projects, including an arboretum through a public-private partnership.
As Denton continues to grow, I will continue to identify, pursue and support beneficial, economically sound opportunities for District 4 and all Denton residents to the best of my ability. I remain available to you at john@dentonleadership.com or 940-206-7213. Thank you for your vote.