BARTONVILLE — By design, Marty B's relies on the Denton County countryside to attract people to a showy escape of family dining, patio seating, drinking games and live music. It's a truly North Texas mix of the rural and the trendy, a spot that welcomes people on horseback but manages to draw customers from Dallas and Fort Worth.
"Out in the country but close enough," owner Marty Bryan said Friday.
Many of the people who live nearest Marty B's, in Bartonville and in the neighboring community of Lantana, need only to follow it through the sound of Texas country music booming toward their homes on Thursday, Friday and Saturday nights.
Bryan, a former Cotton Patch vice president and Outback Steakhouse proprietor, and the nearby homeowners, living in upscale rural subdivisions, found common interest in this sliver of rural Denton County.
And for the past year, which culminated this past Wednesday, when the Town Council unanimously voted to impose a townwide ordinance, people in this pocket, located south of Denton and west of Lewisville on FM407, experienced growing pains in a county whose population is on track to reach 1 million residents in the coming years, ever expanding in the wings of Dallas' suburbs.
Just as soon as Marty B's opened, in fall 2017, the noise complaints taken by Bartonville police and Denton County authorities, who respond to Lantana residents, began to accelerate to the point where Bartonville town officials needed for the first time to expand their town's noise ordinance to apply not only in commercial and industrial zones but throughout the entire town.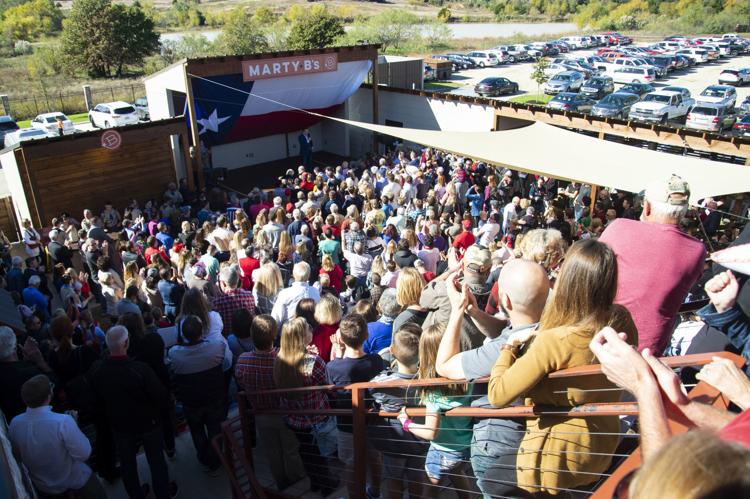 It's a town so small that at least one official said he does business with Bryan.
Jim Murphy, Bartonville mayor pro tem, recused himself in November from taking any vote on the noise ordinance because he didn't want to jeopardize his business relationship with Bryan.
"I didn't want anybody to perceive that I was going to be biased in any way due to my relationship with Marty," Murphy said over the phone this week. "It just comes down to integrity and being honest with yourself and the folks around you."
With their work spanning a year's worth of public and private meetings, Bartonville officials said all they could to make clear they were not targeting Marty B's.
"It's pretty obvious had Marty B's not been created, there wouldn't be a new sound ordinance," Bryan, the owner, said Friday. "They had to do what they had to do."
The noise ordinance has been one of the most sensitive issues for the leaders of Bartonville to have to tackle. When asked if she would take questions about the timeline of how the noise ordinance vote came together, Town Secretary Tammy Dixon forwarded the call to Michael Montgomery, the town administrator, who didn't answer a single question about the saga over the phone or through email for this article.
"I'm not going to comment on that," he said in a brief phone conversation.
The Bartonville Town Council approved for Marty B's to open as a restaurant in 2017. As noise complaints mounted, the council denied a request in August from Bryan to add an event center near the restaurant, which currently includes an outdoor stage.
Over the past year, Bryan said he spent more than $100,000 to renovate the building to tamp down the noise pouring onto his neighbors. About $37,000 of that, Bryan said, came from a grant approved by the Denton County Development District 4, which governs in a limited capacity.
None of it was enough, pushing Bartonville town officials to ultimately pass a noise ordinance this past Wednesday that formally governs the town's noise levels. Measured from inside a residence, noise from Marty B's cannot be greater than 55 decibels.
As a big source of friction, Bartonville town officials took on the burden of governing not only in the best interests of their citizens, but also of residents in Lantana.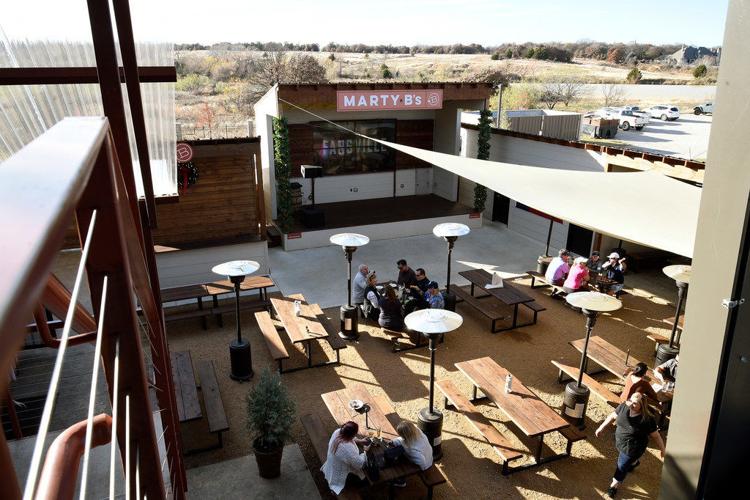 Even as Bartonville officials, including Mayor Bill Scherer, made clear they were focused on helping Bartonville residents only with this ordinance, a great deal of the complaints on this came from Lantana, which is situated across FM407 from Marty B's.
Lantana is not a municipality; instead, it's a special taxing district, set up by developers in the early 2000s. It is in unincorporated Denton County surrounded by Copper Canyon, Double Oak and Bartonville.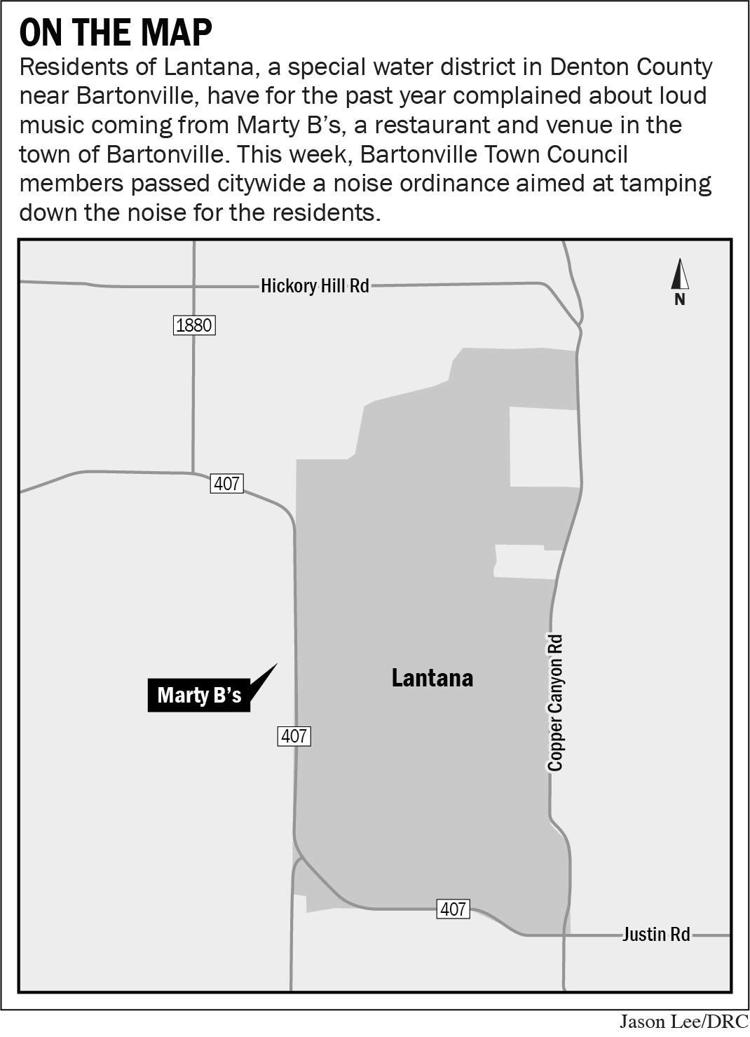 Residents of Lantana say they were left hanging in the wind when Marty B's opened. Because Lantana doesn't have its own police force, Denton County sheriff's deputies and constables respond to calls out here. As such, law enforcement officers taking noise complaint calls have had to enforce only state law, which considers noise too loud when it exceeds 85 decibels from inside a residence.
As reported by the Denton Record-Chronicle, residents have experienced deputies and constables telling them the noise from Marty B's was not too loud. One person said an off-duty constable from Precinct 4 was working security at Marty B's earlier this year when he responded to call about the noise from Marty B's, only to tell the homeowners that the noise was not too loud.
One of those homeowners, Evan Bloom, said even with Bartonville's new noise ordinance, he still is concerned about how the authorities will enforce it.
Mark Adelstein moved to Lantana in May 2010, back when FM407 was still a two-lane road. He knew the area would be developed, and he joins many involved in the debate over the ordinance in saying they're glad Marty B's is here to generate business.
"We just didn't know it was going to be an outdoor amphitheater," he said. "Nobody in their right mind would have bought a house here if they had known that."