After this election, Denton County won't be run by Republican County Judge Mary Horn anymore.
Either Republican Andy Eads or Democrat Diana Leggett will hold the highest position in county government at a time when the county is reconstructing itself for what is projected to be years of population growth.
Eads, who has served as the commissioner for Precinct 4 since 2007, has played a direct role in the county's current construction projects, and has approved annual budgets and set tax rates and looks to continue what he's helped build.
Leggett, a paralegal, has only an outsider's perspective, and with that she says it's time for county officials to pause and be more strategic about its business dealings and to solve the county's current problems before looking too far ahead.
"Building that network that you have from being in office for all these years really prepares one for being county judge," Eads said, touting his insider knowledge of how the county functions. "One thing I've learned is that experience really does matter."
Meanwhile, Leggett has positioned herself to people in Denton County who feel their officials are not inclusive enough to everyday citizens.
"When I told people that I was going to run on transparency, everybody laughed at me," Leggett said. "And I go, well, you haven't been to our court, where there's this veil that you can't get behind, whether it's the [Confederate soldier] memorial, whether it's the homeless, whether it's regulation for our water and air."
Eads, who has received campaign donations from officials established in the Denton County Republican Party, including Denton County Sheriff Tracy Murphree, was uncontested in his primary race.
Leggett defeated Willie Hudspeth, the Denton County NAACP president.
We caught up with the candidates this week and asked them each the same questions. Their answers have been lightly edited for brevity and clarity.
Andy Eads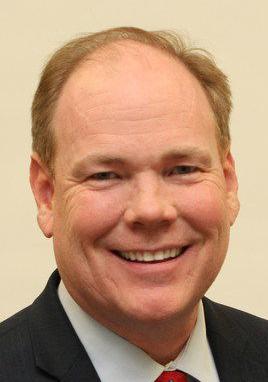 Age: 47
Born in: Lewisville
Education: Bachelor of Business Administration from Howard Payne University; Master of Public Administration from the University of North Texas.
Experience: Denton County Precinct 4 Commissioner since 2007; Denton County's representative on the Regional Transportation Council; involved with several charities and nonprofits in Denton County, including on the board of directors of the United Way of Denton County.
Online: andyeads.com
If elected, what will be your top priorities for the county?
One of them is obviously to maintain a low tax rate. Denton County has one of the lowest combined tax rates in the state as far as the counties go.
Improve our transportation. That goes beyond our county roads. The county has a very rich history of working with our cities. Denton County has been a real leader in mobility in the state because we don't mind investing local dollars to expedite projects.
Increasing our transparency would be number three. I think we do a good job at the county on what our work functions are and how we spend money and how we allocate resources. And so many times we're busy doing the job that we don't always take time to express that [to the public]. Plus, I want to communicate better with our employees.
Number four, I would say would be to diversify our tax base. We want to make sure we're really diversifying our industry base and our tax base, so that the property taxes are not being borne on the back of the homeowners, so the industry is taking a fair share of that.
And fifth, one of our priorities is to expand our court system, so people can have ready access to the judicial system, not only for our criminal courts but also for our civil courts.
Which areas of county business have officials so far spent too much time and money, and which areas of county business could use more time and money?
I think we've been very judicious with our spending.
We spend over $9 million a year just on court-appointed attorneys. That's a lot and it has increased steadily over the years. A lot of it is out of our control; that is dictated by the court system. I wish we didn't have to spend all of that.
We're going to be working on spending more resources on mental health. We're one of the lowest counties per capita as far as mental health funding in the state, and Texas is way toward the bottom on the national level.
Which are the most prominent social and cultural issues facing people throughout Denton County? How can you address these issues?
I think another issue we don't talk enough about is homeless teenagers. There's over 1,200 homeless teenagers in Denton County at any given time. Bringing awareness to that, that is something that is important.
Diana Leggett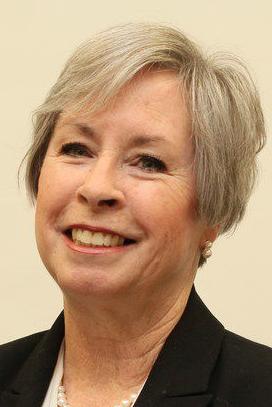 Age: 65
Born in: San Francisco
Experience: Paralegal
Online: diana4denton.com
What will be your top priorities for the county?
Growth is coming, I know that. The developers are making all kinds of money. They're not looking to create solutions. It's not that we can slow it down. I think it's too late to slow it down. But we can manage it a little better.
I have walked and knocked on doors from one end to the county to the other. Our citizens are concerned about our lack of infrastructure and the state of the current roads. It seems like things were planned for development but not really for the people who already live here.
Our children and our citizens should have access to state of the art mental health and emergency care. A cooperative effort between our health system and our many nonprofit agencies could be accomplished in an efficient manner.
An educated populace is your best resource. Bringing [North Central Texas College] into the district so that everyday people can access the education system and improve the quality of their lives and minds should be a given. It is a perfect conduit to our two major universities but currently you have to pay out-of-district tuition which is prohibitive to so many, and to people who do not want to incur huge education loan debt.
Make the court accessible by having it in the evenings instead of 9 a.m. on a Tuesday morning when working people cannot come and participate.
Which areas of county business have officials so far spent too much time and money, and which areas of county business could use more time and money?
I do not feel, as strongly as I can say, that we need a new $50 million building just to house administrative offices, the commissioner's court and commissioner precinct 1's office. The citizens of our county already pay high property taxes and I feel they deserve a break on them, and not just in an election year.
Which are the most prominent social and cultural issues facing people throughout Denton County? How can you address these issues?
We are a diverse and culturally rich county, but I have to say many I have spoken to in many different cultures do not feel accepted or part of this county and its process. As the county judge, it will be my responsibility to ensure that all are listened to, all have a chance to speak, all know that they are included and important to the process.