The first full day of the capital murder trial for Daniel Greco, who is accused of strangling to death Anjanette Harris and her unborn child in Little Elm in 2016, began with a revelation. A prosecutor giving an opening statement Tuesday said Greco was actually the father of the unborn child.
And so set the scene of what will likely end up being a deeply personal trial, with Greco's attorneys arguing that Harris' own behavior — drinking while pregnant — could have played a role in the death of the unborn child.
Prosecutors from the Denton County District Attorney's Office want to see Greco put to death for allegedly killing Harris and the child. First, they will have to convince a jury that Greco either knowingly or intentionally caused the deaths of both Harris and their unborn child at the same time. Harris was 18 weeks pregnant when she was killed, according to what was said in court.
During opening statements, the defense told jurors that Harris had a blood alcohol level of 0.25% — three times the legal limit — at the time of her death, giving the defense an opening to attack the state's assertion that it will prove beyond a shadow of a doubt that Greco killed the child.
"In this case, those expectations won't be met," defense attorney Caroline Simone told the jury during her opening remarks. "They won't bring you the evidence you'd expect."
From nearly the beginning, on March 6, 2016, Greco has been upfront with authorities about strangling Harris in his bedroom, authorities say. He bound her hands and feet, put duct tape around her head and mouth. He wrapped a piece of rubber around her neck, authorities say. Greco has said bondage was a normal part of their sexual relationship. On that night, he just took it too far, his defense maintains.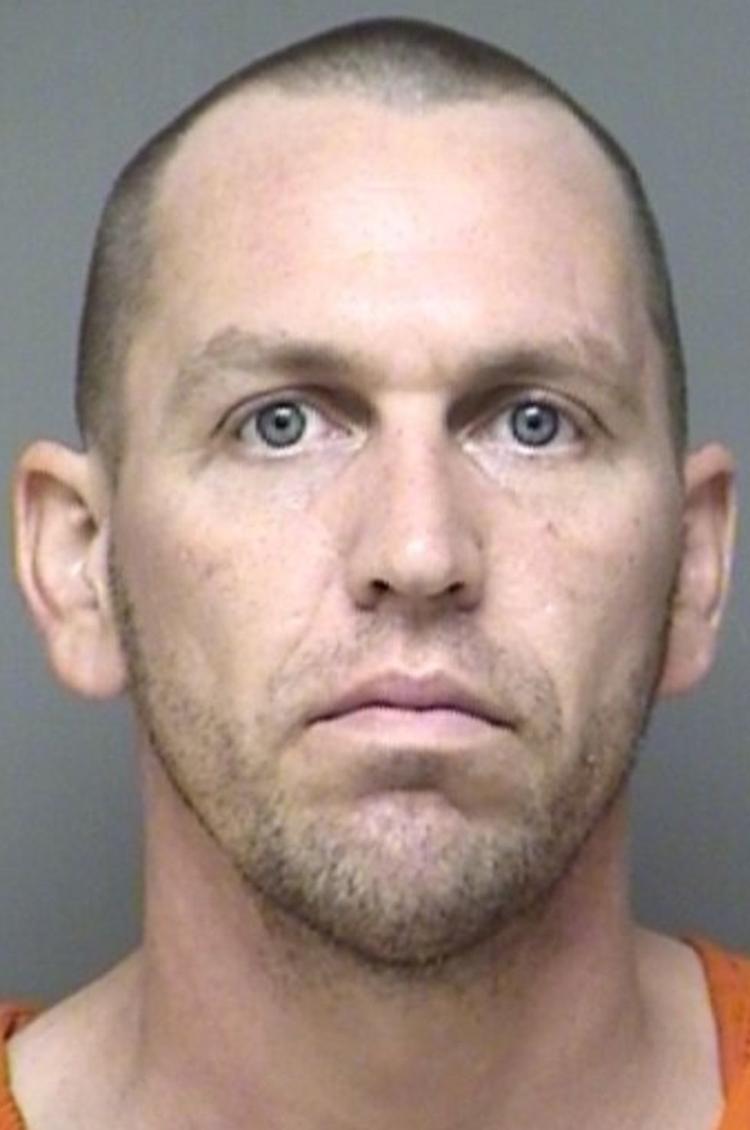 "He killed his own son as well," a prosecutor told the jury, saying a paternity test proved that to be true. "This is going to be a long trial."
The first witness to take the stand was Harris' own mother, followed by Harris' sister, who stayed most of Tuesday to watch the proceedings.
"She's the oldest," the sister said of Harris. "Was the oldest."
Prosecutors asked both women if Harris was making arrangements to take care of the child. They both said she was and that Harris seemed happy about having another child. Both women said Harris never talked about having an abortion.
A few more witnesses then testified, including the woman who called 911 when Harris' body was found, the Denton County Sheriff's Office dispatcher who took the call, and a man who lived near where Harris was found, until the question as to Harris' care for her child again came up.
The state called an ex-boyfriend of Harris'. They passed the witness, and attorney Simone began questioning the man about the role Harris' drinking played in the end of their relationship. The man said in court that Harris lit up a cigarette after a winter 2016 OB-GYN appointment. He had previously made a statement that Harris would sometimes get drunk and make "bad decisions."
A prosecutor objected to this question, claiming that Harris drinking before she separated with the man, in November 2015, had no bearing on the events that led up to her death in March 2016. Simone responded, saying that it was relevant because forming a timeline of Harris' drinking was a part of the defense's strategy.
Judge Jonathan Bailey said the defense could ask questions about the ex-boyfriend's knowledge of Harris' drinking and smoking habits in general but not about them while they were dating because it did not have any relevance to the relationship between Greco and Harris.
In later testimony, two friends of Harris' told jurors during questioning they saw Harris drinking in the hours leading up to her going over to Greco's house for sex. A friend Harris was living with said she might have had two beers that night; an earlier statement from him said he shared a six-pack with her that night.
"What I knew of her, she liked to drink," one of the friends said.
The trial will resume at 8:30 a.m. Wednesday in 431st District Court at the Denton County Courts Building.