ARGYLE — His saunter was fantastic, but it was his sprint that keeps me up at night.
I parked between a Ford F-150 pickup and an empty space, and across it I walked, rehearsing a straightforward reporter question, "I am looking for the turkey," as I headed toward the front door of Argyle Auto Care on Frenchtown Road in southern Argyle.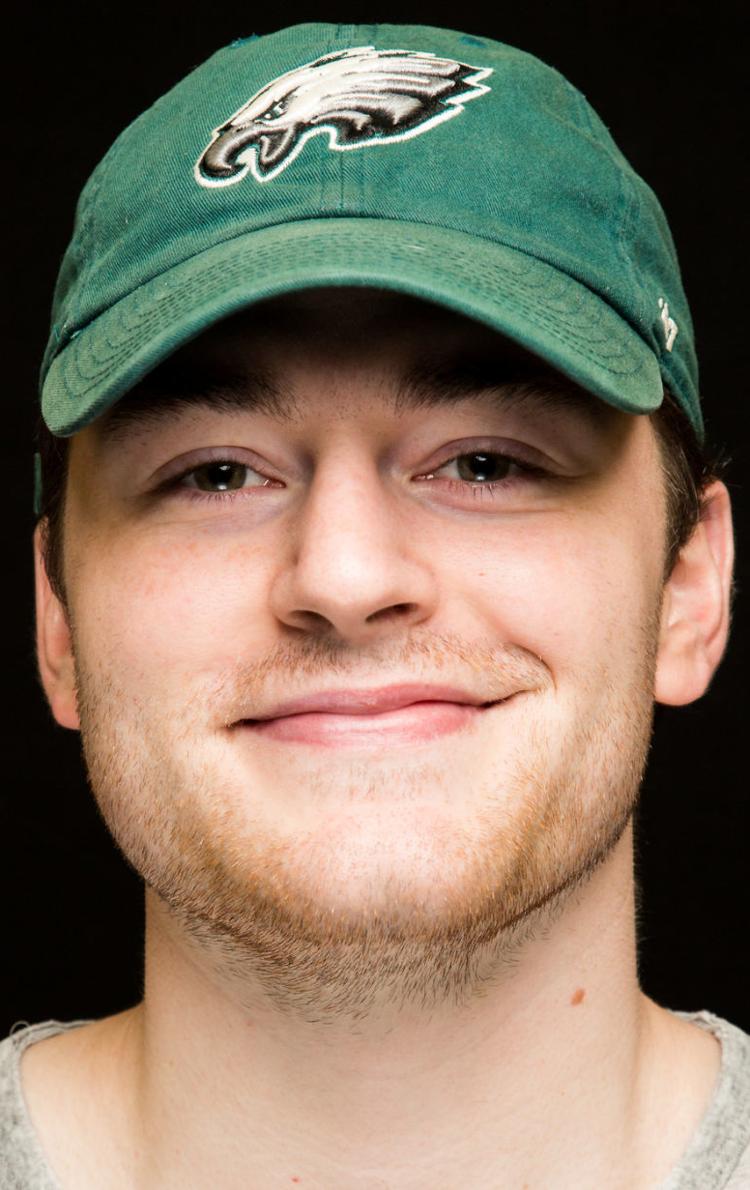 Wild turkeys around here had been making the news locally and in Dallas. I read one died of kidney failure after drinking antifreeze. Damn things even had a Twitter account, dormant since February 2018, but prolific enough.
I never deployed my question. As I took my first step across the parking space, the Argyle Turkey entered it, stage left from behind my SUV, suspiciously on time, having watched me drive in with a Michael Myers vacancy in its eye.
"Perfect," I said to myself, and so I thought, pulling out my iPhone to record it. "I don't wanna do much work this week anyway."
Reality checked as it came closer, moving like a curveball, wide but ordained for my middle, idling that distinct purr.
"This thing looks mean," I said, now on camera. "Will this thing attack me, this turkey?" I asked a shop employee.
"Hey," he told the turkey, in a tone that sounded like they'd been here before, "Go!"
And away the bird went, back around my car, if not to obey, but to look at himself in the reflection harnessed by the F-150's driver door. I thanked the man for the save, walked around my car and snapped a few more photos of the turkey.
People around Argyle call him Tom; I've read he is also called George. Among Denton County Sheriff's Office animal services, he is Waldo, for reasons you can imagine.
"He'll chase you in a minute," a driver said out his window, stopping to holler at me. He knew what was up; all the locals do. This turkey runs free.
I didn't engage much with the man, because I had only one priority, and that was not getting attacked by the Argyle Turkey the week of Thanksgiving. Bad optics.
The turkey was content in staring at himself — such a diva for a bird less talented than a buzzard — until he spotted me again. I am convinced he watched me out of the corner of his eye before he faced me. His head turn was so agile and precise, he must have done it malevolently, as if he wanted me to know he saw me looking at him.
A little bit scared, I decided it was time for me to get back in my car, our race soon to begin. I zipped to my door, locked. He never got me, but I knew he was running back around the car for his assault. I unlocked the door and hopped in. Safe.
"Objects in mirror are closer than they appear." And the Argyle Turkey now lives inside my nightmares. He chased my car up Frenchtown Road. My dash beeps when I don't have my seat belt on and I reach over 10 mph. The turkey was still with me when the alarm sounded.
Cars are his thing, which makes him a real public safety hazard. Argyle patrol Sgt. Antonio Segura said during a phone interview Monday that police get Tom calls regularly. It's usually drivers reporting he's on the busy U.S. Highway 377. Most of the time he's out of the road by the time a squad car rolls up. Sly devil.
"It's still kind of serious, because of the fact that he's in the road," Segura said. "We're always concerned he's going to cause an accident."
Drivers will stop and take photos or videos. Tom likes to poke at tires, apparently on the hunt for the tiny, rubbery hairs. Segura said the Argyle PD thinks people are feeding him, which keeps him around. A good-sized pond near the auto shop anchors him to the area.
Tom is in his natural habitat. The Rio Grande turkey, which is what Tom appears to be, is native to Denton County and throughout massive swaths of Texas, according to Texas Parks & Wildlife. People have intruded upon Tom.
There used to be more turkeys running around with Tom, but police suspect local coyotes fixed that.
"Maybe this is one that just got lost from the pack, or maybe the others got eaten," Segura said.
In Argyle, a town whose local politics are splintered by an underlying fight over old Argyle and the new, this wild turkey is a mascot for a place in transition.
Segura said the department has reached out to the Texas Wildlife Association for help. He said he hopes the organization will relocate Tom and get him out of traffic. Police don't want to just release the turkey to a less populated area, out of fear he won't know how to function.
"It's a problem, and it's a problem we're trying to deal with," Segura said. "But we're trying to do it right."
I traveled back Wednesday to face my nemesis, this time with Denton Record-Chronicle photographer Jeff Woo. We caught up to Tom again, this time in the reflection of a Kia Soul. He cocked that head toward us. It was on again.
He chased us into Jeff's car. The turkey circled the car, just tall enough for him to look through the window, his head a menacing periscope. I'll never forget the look in his eye, that ominous eye, daring me to get out of the car.
Jeff pulled away cautiously, because he didn't want to hit Tom, despite the chaotic encounter we'd just had. Everything's a bit slower in the country, especially when a Rio Grande turkey is poking at your tires.