One person died and another sustained serious injuries in a three-vehicle collision late Tuesday morning in the northbound lanes of Interstate 35E near Mayhill Road in Denton.
A 2015 Dodge Grand Caravan struck a 2019 GMC 2500 work truck, which in turn struck a 2017 Dodge Ram van, Jones said in a press release sent late Tuesday afternoon. The man driving the Grand Caravan was pronounced dead at the scene, and his female passenger was transported to a hospital. Drivers and passengers in the other two vehicles were uninjured. 
Dispatchers first received a call reporting the incident at approximately 11:50 a.m. Tuesday. All northbound lanes were closed for a couple of hours before finally reopening at approximately 2:50 p.m. Tuesday.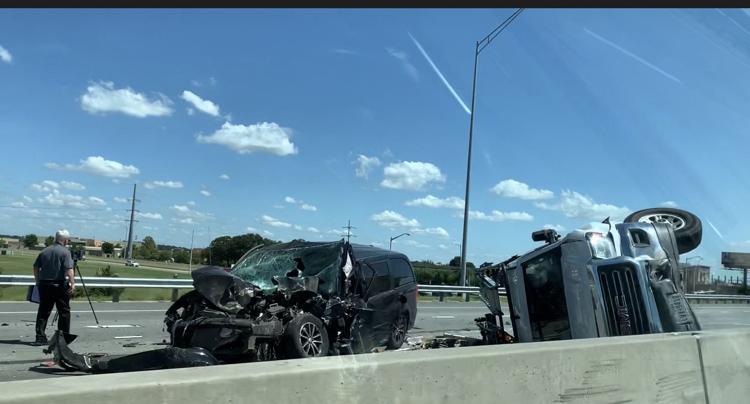 All family members have not been notified, so police are not yet releasing the names or descriptions of those involved. 
According to the police department press release, this is the 10th motor vehicle fatality crash in Denton so far this year.