Hundreds of police officers, firefighters and neighbors searched throughout the neighborhoods west of the University of North Texas campus Tuesday afternoon, when a mother reported her 2-year-old son missing from her apartment, police say.
At about 11 p.m., authorities were still posted in a mobile command bus in the 2400 block of West Prairie Street, hoping to find the child who went missing from an apartment there at about 2 p.m., police said.
Earlier that evening, Denton Police Chief Frank Dixon said there was no foul play suspected in the disappearance of the boy, identified as Sarbesh by police. But Dixon did say nothing was off the table as authorities continued to chase any leads they could find.
The police said the boy's mother was doing housework when she noticed Sarbesh was missing.
"We have left no stone unturned, and we will continue to do that until we bring this to a resolution," Dixon told news media early Tuesday evening. "This is far from over. We're going to be out here until we find and bring him home."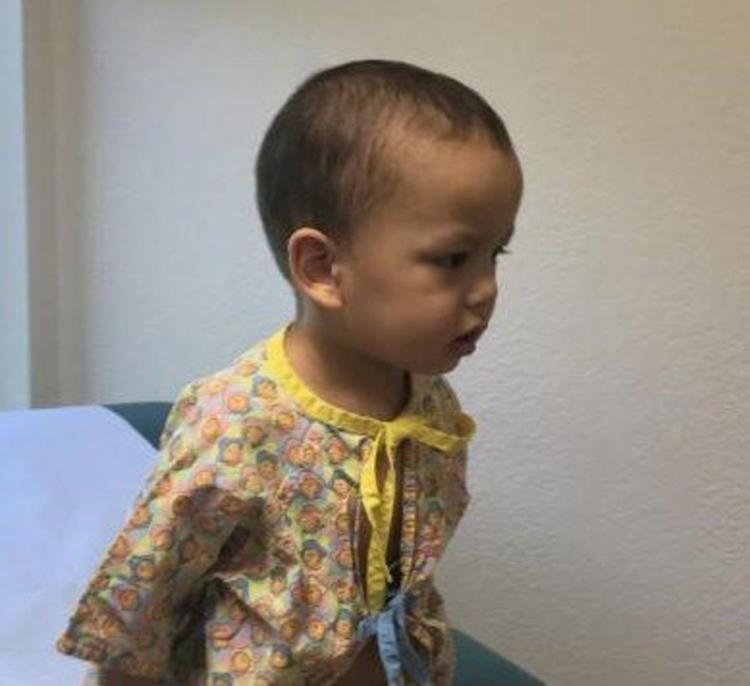 Dixon said authorities conducted two searches within a 5-mile radius of the family's apartment building. Police searched the nearby UNT campus as well, UNT Police Chief Ed Reynolds said.
Dogs, drones, helicopters and people on foot were used to search for the boy. Into the night, a Texas Department of Public Safety plane was flying above the search area using thermal energy imaging to find any more signs of the boy.
This is the shirt Sarbesh is said to have been wearing today. If you have any information, please call our tip line at 940-349-7960. pic.twitter.com/cjsKkQdqv2

— Denton Police Dept (@DENTONPD) July 3, 2019
Dixon said at about 6:30 p.m. that authorities were regrouping in preparation for further searches into the night. He said the same area would be searched again as people arrive home from work or school.
"We're going to go door-to-door in the entire area again," Dixon said.
The police chief said authorities did not have a reason to issue an Amber Alert as of Tuesday evening. Investigators had no leads that indicated the child has been abducted, police said.
More than 100 neighbors and community members showed up near the immediate scene to volunteer for the search. But by about 6 p.m., Denton police Lt. Chris Summitt stepped beyond police tape to tell the volunteers they were no longer needed in the organized search, but added: "If you want to look on your own, that's fine."
Dixon told reporters that having a large amount of people is helpful but the high volume could add to the confusion as police try to track which doors they have knocked on and which homes they've searched.
"Everything is on the table right now," Dixon said. "We would have hoped that by now, if he was in the immediate area, walking around, playing at a friend's house, they would have seen the enormity of what's going on out here, and somebody would have come forward with him. Since that hasn't happened, we obviously have to start expanding the scope of our investigation."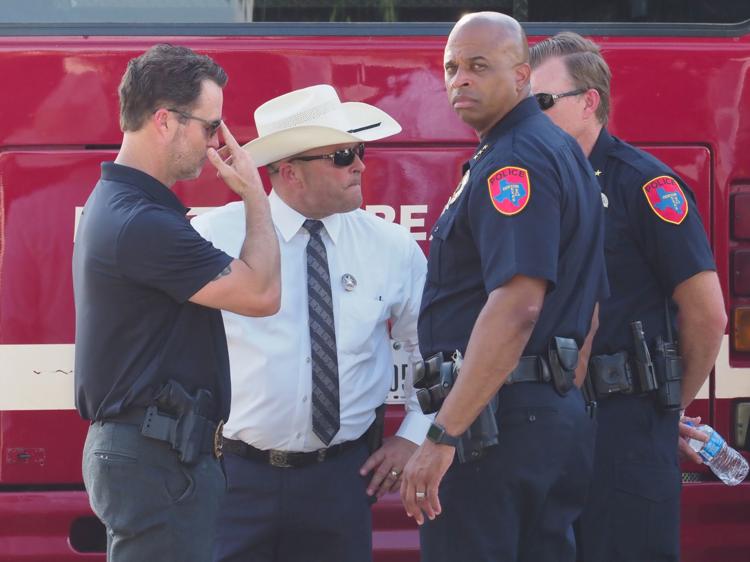 Dixon said it was important to not put any blame on the family in the child's disappearance.
A man who said he was friends with the boy's family said the family moved to the United States from Nepal about four years ago. Dixon said the child is verbal, but he was not sure if the child understands or speaks English.