Horace Rhea Brock, a retired accounting professor from the University of North Texas and a pioneer in the oil and gas accounting field, died Saturday. He was 92.
He was born to Hobby B. and Winona Epperson Brock on Aug. 26, 1927, in Leggett, a small Polk County town about 85 miles northeast of Houston. Founded in an area between the Sam Houston and Davy Crockett National Forests, it was first a farming and sawmill community. The first oil well was drilled there in 1915, according to the Texas State Historical Association.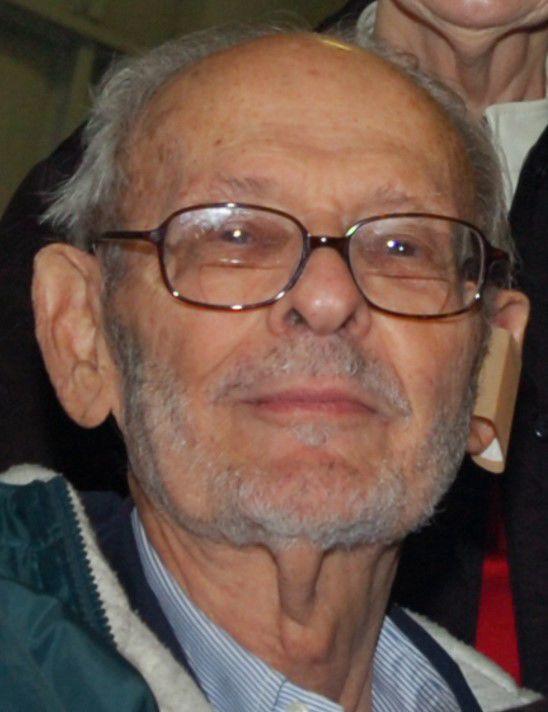 Brock graduated from Sam Houston State University and served in the U.S. Air Force. He returned to Sam Houston State to earn another bachelor's degree and a master's degree in business administration, going on to earn a Ph.D. in accounting from the University of Texas in 1954.
After he joined the faculty of what was then North Texas State College, he met Euline Williams, a member of the English faculty. They married and had three children, Alan, Mary Ann and Charles. Euline Brock was a Denton City Council member from 1992-98 and mayor from 2000-06. She died last year.
Horace Brock worked with the U.S. Agency for International Development to develop new business curricula at Istanbul University.
Alan Brock was 11 years old when the entire family lived in Turkey from 1967-69. He remembers his parents gave him some books to read to prepare for the move.
Living in one of the world's most cosmopolitan cities was eye-opening, he said. But, he added, his parents were aware they had both grown up in small East Texas towns. They welcomed the change.
"They wanted very much to be part of the modern world and leave behind the parochial aspects that they grew up with," Alan Brock said.
Horace Brock returned to his academic career at the University of North Texas, including developing standards for oil and gas accounting.
Alumna Charlotte Wright, a retired regents professor at Oklahoma State University, said Brock's expertise was tapped following the Arab oil embargo in 1973. He served on a national committee that studied and drafted accounting standards after Congress recognized the petroleum industry had none.
The standards have been in effect since, she said, with only a few amendments.
"I've been all over the world, and in nearly every country they are using them in some form," Wright said. "They are the gold standard globally."
Brock's work also put UNT's accounting department and business school on the map, she said.
"He was always looking for ways to help others, both students and colleagues," she said. "He never pulled the ladder up."
Brock opened doors for her, too, Wright said, including work that has allowed her to consult on international accounting standards.
Brock founded UNT's Institute of Petroleum Accounting and served as president of the Council of Petroleum Accountants Societies. He co-authored many accounting textbooks, of which later editions remain in use.
Brock also contributed to civic and cultural life in Denton, supporting his wife's political campaigns along with the campaigns of many others. He also gave his time and treasure to Denton civic, social service and arts groups as well as UNT. The couple were charter members of Trinity Presbyterian Church, one of Denton's first racially integrated churches.
He is survived by his three children, Alan H. Brock of Boston, Mary Ann Flemmer of Auburn, California, and Charles A. Brock and his wife, Mary, of Boulder, Colorado; two grandchildren; and several nieces and nephews.
A memorial service will be held at 11 a.m. Saturday, Nov. 2, at St. Andrew Presbyterian Church, 300 W. Oak St. Attendees are welcome to sport their Mean Green spirit. In lieu of flowers, donations may be made to Denton Christian Preschool or the Brock Strings Endowment at UNT.