Local shelters are preparing for low temperatures and inclement weather over the next few days.
Monsignor King Outreach Center and the local Salvation Army are both offering overnight care for those experiencing homelessness.
According to the National Weather Service, the wind chill could bring could make it feel like 11 degrees in Denton in the early hours Tuesday, with a low of 27 degrees on Wednesday.
Katherine Gonzales, executive director at Monsignor King, said the shelter would open at regular hours — 6:30 p.m. Monday.
She said the shelter will remain open until 9 a.m. Tuesday, an hour later than usual, to coincide with the opening of Our Daily Bread soup kitchen.
The Salvation Army did not immediately respond to a request for comment Monday afternoon, but the shelter is open each evening at 5 p.m. Daily dinner begins at 6:30 p.m.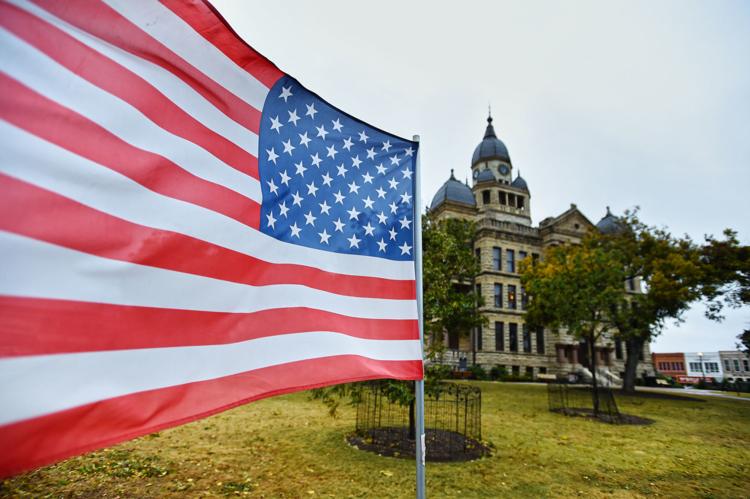 While nothing was set in stone by late Monday afternoon, Gonzales said organizers had been trying to arrange transportation between Monsignor King on Woodrow Lane and Our Daily Bread downtown.
"We are still working on that," Gonzales said via phone Monday afternoon.
She said the shelter could see roughly 100 people staying over Monday night.
The plan is then to have Monsignor King open early, approximately 2 p.m., on Tuesday in preparation for another cold night. Depending upon the weather, Gonzales said, Wednesday might see similar arrangements.
While the shelter regularly operates Monday through Wednesday, it will open any day of the week if temperatures drop below freezing. Despite that policy, Gonzales said planned renovations to the floor in the sleeping area will keep the shelter from opening Thursday, even if temperatures drop below 32 degrees.
As of Monday afternoon, the National Weather Service didn't anticipate temperatures below 34 degrees Thursday night. High temperatures are expected to rebound Wednesday, with highs in the low 50s. Highs will be in the mid- to upper 50s Thursday through Sunday under mostly sunny skies.