Area marching band members will soon have to head to a doctor like the rest of the high school athletes.
Following a rule change by the University Scholastic League, which oversees all athletic, academic and fine arts activities in the state, marching band members will have to submit their physicals by Aug. 1 to participate in summer training.
Even though Texas students have been receiving physical education credit for years, marching band has not faced quite the same standards as other athletic activities in schools.
Despite the increased regulation, band directors seem largely pleased with the change.
While he's not a doctor or physical trainer, Jason Bird has been Argyle High School's band director for two years. He said he hasn't heard any directors complain about the change.
"It's nice to know that when kids come to me, they've been cleared by a doctor to be out in the heat," Bird said.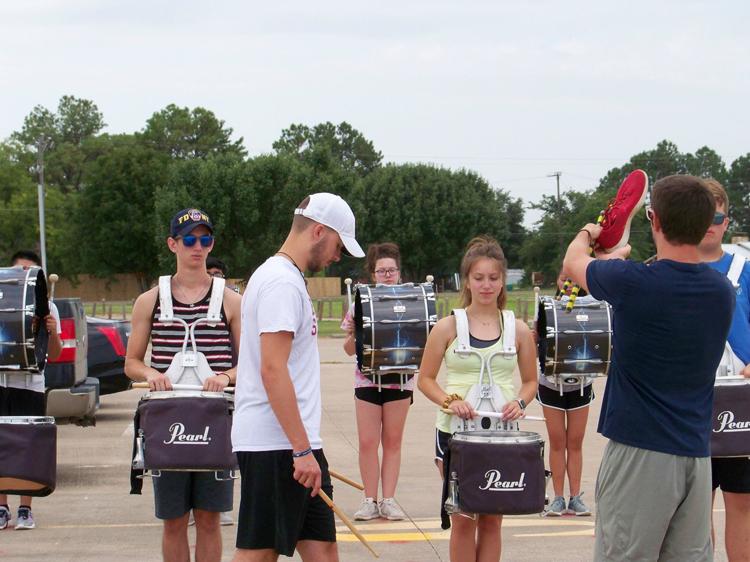 Even though students aren't lifting weights, they are out in the heat for long periods of time doing cardiovascular activities, which he said is on par with some sports: "It can be strenuous."
In Bird's experience, shin splints and heat exhaustion are some of the most common injuries band members experience.
The real trick so far has been finding the students who haven't already been required to take a physical.
"We share so many kids with athletics," Bird said. "Almost all of our kids already have their physicals in."
While the new UIL requirement is a big change, it didn't come as a surprise to most band directors in the state, Bird said.
Eddy Russell, assistant director of fine arts for Denton ISD, was a band director at Ryan High School for 17 years. He said UIL officials have been talking about this change for the past few years.
"I think, over the past decade or so, marching band has become a little more physical as far as the speed of the activity, the tempos that they march," Russell said.
If one were to stop by a rehearsal in Denton ISD, Russell said you'd see stretching routines and a warm-up for the body and instrument. Beyond that, all four high schools have clear procedures for how to deal with increasing temperatures.
In following years, marching band members will have to submit physicals before the first day of summer training camp if that day is before the regular Aug. 1 deadline. They then will have to submit a physical every two years so that no high school student will have to submit more than two.