Jurors in the capital murder case against Daniel Greco left court Friday afternoon and had yet to hear testimony from Texas Ranger Clair Barnes, whose signature is on Greco's arrest warrant and who earned a confession from Greco.
The first week of trial saw testimony from the people who called 911 to report Anjanette Harris' abandoned and pregnant body, the police officers and investigators who responded, forensics experts, family and friends of Harris'. But Barnes — whose testimony several county employees stopped by the 431st District Court could be heard saying they wanted to watch — is the most anticipated witness in this trial.
Greco allegedly told Barnes that he was on drugs and intentionally tied Harris' feet and hands, placed duct tape over her mouth and fastened a rubber strap around her neck, according to Barnes' warrant. When he noticed her stop breathing, the warrant says, Greco put her in the back of his truck.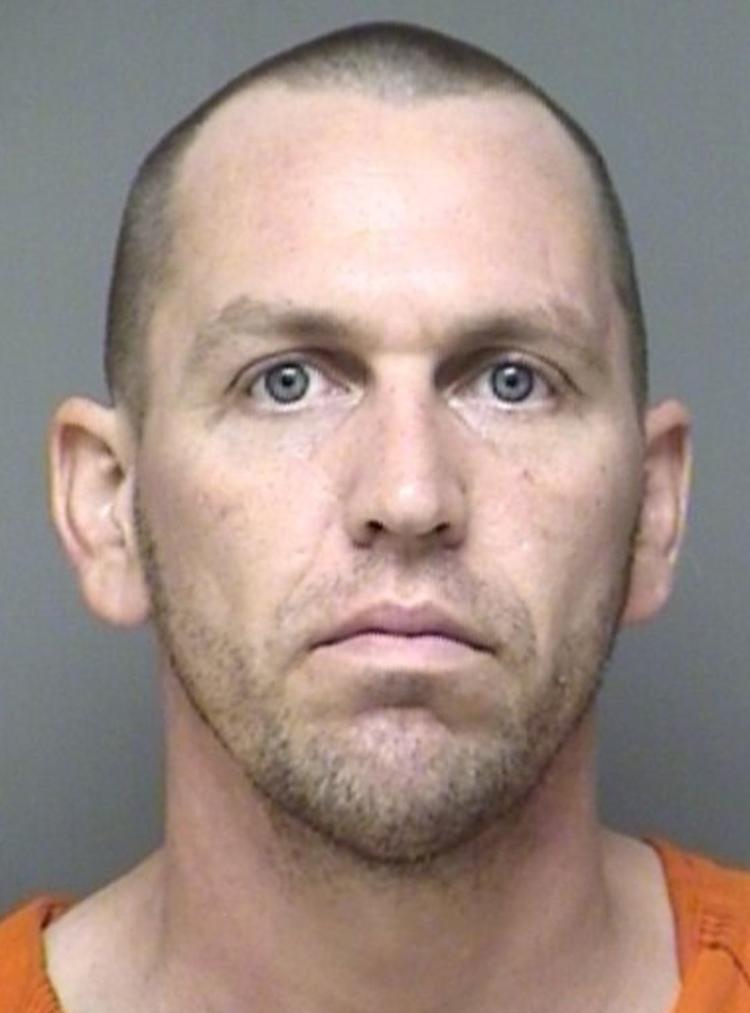 By the looks of things at court's end Friday, it seemed Barnes' testimony would be further delayed as Greco's defense attorneys called for multiple hearings without jurors present so they could parse out the underlying facts and data that the state's forensic experts assessed during DNA testing of evidence.
Those hearings no doubt slowed down the flow of witnesses, but Judge Jonathan Bailey told jurors before he released them for the weekend that both prosecutors and the defense attorneys were doing a good job.
"We've made considerable progress this week," Bailey said, despite a stalled start to the trial Monday. "I'm seeing some good lawyering, and they should be commended for that."
The judge indicated the trial is still at least one or two weeks from concluding. The trial will resume at 9 a.m. Monday, but Bailey told jurors that court would not be in session next Thursday.
On Friday, jurors slogged through the minutiae of forensic testing. It was revealed to jurors that a stain on Greco's pants he was wearing on March 6 that Barnes and other investigators thought was blood turned out not to be blood. It was also revealed, however, that a hair plucked from the bed of Greco's truck turned out to be Harris'.
Though it has at times been implied, Barnes' warrant does not say explicitly that Greco ever confessed he dumped Harris' body on the trail where she was discovered.
The crime scene photos of her brutalized body were presented to the jury on Wednesday. There also were photos of apparent drag marks in the trail near her body, while her head and neck area appeared to have multiple stab wounds with a large amount of blood saturating the ground around her.
So far prosecutors have not proven to the jury that Greco used a knife or other sharp object to stab Harris. Of about a dozen sharp objects — knives, a meat thermometer, a screw driver — collected from Greco's home, none tested positive for having blood on them, evidence in court showed.
The defense team, made up of Derek Adame and Caroline Simone, have from the beginning of the trial sought to frame Greco as a man who made a mistake but did not mean to kill anybody. During cross examinations of the state's witnesses, answers to questions reminded the jury how cooperative Greco was with authorities during questioning and interviews.
Greco's physical appearance to jurors has been a priority for the defense. Simone asked the judge to allow only one bailiff seated directly behind Greco at a time. When a bailiff on Thursday sat next to another bailiff who was already seated behind Greco, who has worn a blue suit and a necktie each day in court, Simone turned to the bailiff and quietly told her to move.
Simone has asserted that Harris' own drinking and smoking could have contributed to her unborn child's death and not necessarily Greco's admitted strangulation of her. They've also tried to show Harris was uneasy about having the child.
The Denton County District Attorney's Office, hoping to see Greco get the death penalty if he's found guilty, must prove that Greco at the same time killed Harris and the unborn child, which in court Tuesday was revealed to be Greco's.
Assistant District Attorney Lindsey Sheguit called to the witness stand a nurse who in 2016 performed Harris' sonogram before Harris' death. A report from the sonogram shown to the jurors indicated that Harris was planning to keep the baby and never thought about an abortion or adoption.
"Life is a gift," Harris wrote.
Pushing the issue further, Simone showed the jury how staff at the sonogram clinic, the LikeTalk Pregnancy Resource Center in Frisco, recommended Harris get counseling at a sober living center due to her documented drinking and smoking during the pregnancy.
The setting where Harris was found mattered a great deal to the defense this week. Harris was discovered in a dilapidated part of Little Elm called Hilltown.
It has a prolific reputation among the witnesses who have testified as a place where many transient people come to live; people are in and out. With no witnesses having said they physically saw Greco drive up and drag Harris' body down the trail and leave her, the defense, through its questioning, seems to be alluding that law enforcement could have missed other people involved in the Harris' death.
The state has admitted evidence of a security camera video from a nearby home that showed Greco's white bucket-seat truck driving toward the scene — with the tailgate up — a little after 3 a.m. March 6 and driving away from the scene, back toward his home, about 10 minutes later — this time with the tailgate down.
The presentation of that video on Wednesday is one example of how tedious the trial has been at times. While the glimpses of Greco's truck consumed just seconds of the video clip, prosecutors showed the full 15 minutes, from start to finish, in court.
After Greco's truck passed through the video the first time, a bailiff leaned to another and whispered, "There's still six more minutes before it goes back the other way," amid a silent courtroom where only keyboard pecks could be heard.
The trial starts again Monday morning inside Denton County 431st District Court at the Denton County Courts Building.