When Tracy Murphree, the Denton County sheriff, convened a news conference in September to announce that his office was searching for a man seen tossing American flags onto the ground in downtown Denton, the sheriff began a communitywide hunt for a man who would ultimately turn himself in to authorities.
But the case, which involved a man caught on camera vandalizing American flags on the week of the 9/11 anniversary, has turned out to be more sensitive than it first appeared to be. And it comes at a time when Denton County judicial officials are joining others across Texas and throughout the United States in taking a hard look at how they move people from arrest through court systems.
Matthew Reynolds is still in police custody. He was jailed Sept. 13 and sat in the Denton County Jail on a Class B misdemeanor charge of criminal mischief until Nov. 15, when he was driven to a mental health treatment facility in the Houston area, where he is today. His bail was set at $10,000. He couldn't get set up with a bail bondsman; at least one Denton company said his financial credit history didn't qualify for him to be bonded out.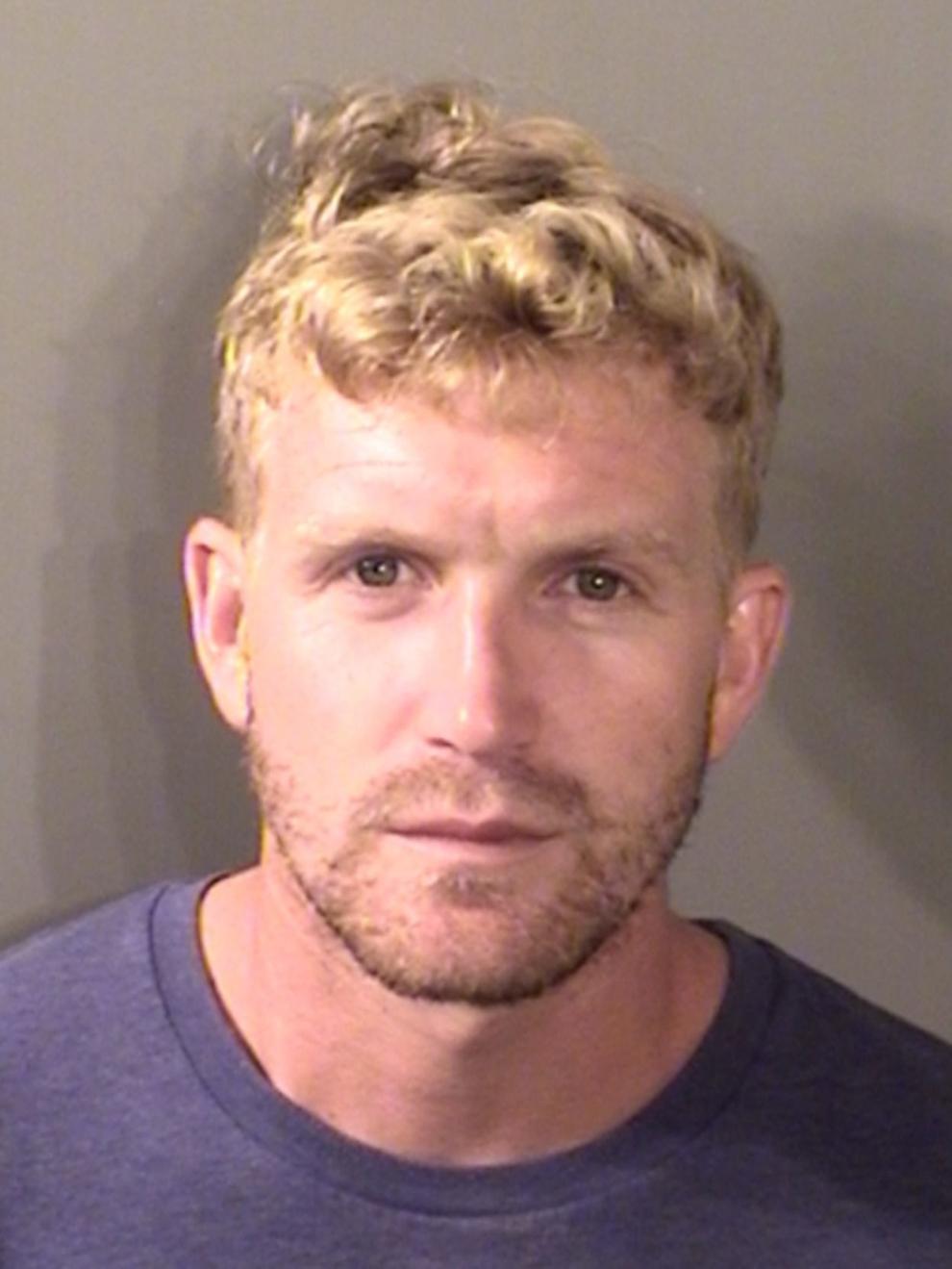 Authorities say Reynolds damaged eight flags belonging to the Denton Rotary Club, which said each of the flags cost between $35 and $40. On the high end, Reynolds caused $320 worth of damage. At an average of $59 per day, according to the most recent Texas Criminal Justice Coalition data, it has cost the county an estimated $3,717 to keep him jailed for the 63 days before he left for Houston.
Factors including Reynolds' mental health, financial history, criminal record — in Denton County, he has two prior criminal trespass charges and a charge of failure to identify — and the patriotic backlash surrounding the crime have created a legal bog for him to navigate.
"This one is going to be a hard one to dispose of," his court-appointed attorney, William Trantham, said this week.
Stars and Stripes
The most Reynolds faces if he is convicted of the crime is 180 days in jail and a $2,000 fine. Because of the controversy surrounding the crime, Trantham said the case "became empirically more difficult," because officials so far have sought to punish Reynolds to that extent.
Asked in September why he was taking the time to be so involved in the case, Murphree told reporters, "It embarrasses me for our community, and it also offends me to my core, so that's why I'm out here talking to you about a misdemeanor."
But seeking to set an example because of patriotic fervor could push the county into hot legal waters.
"It would be unconstitutional to make his punishment more harsh just because of the message he was trying to send," says Trisha Trigilio, a senior staff attorney for the American Civil Liberties Union of Texas.
There is no set standard by which to measure Reynolds' bail amount. Denton County officials do not use a bond schedule to assign bail amounts; magistrate judges set bail based on their own discretion and determination whether a person is a safety risk to the public or poses a risk of not showing up to court if released.
Denton-based bail bond companies say they see a mixed bag of reasons in determining a person's bail. Most people with prior criminal histories face steeper bail amounts. A woman arrested in January for a state-jail felony charge of criminal mischief, causing between $2,500 and $30,000 worth of damage, was assigned a $2,500 bail amount. But she, unlike Reynolds, had no prior charges.
A man arrested on Nov. 11, 2017, for criminal mischief between $2,500 and $30,000 worth of damage was given a $10,000 bond, like Reynolds. But the man also had a charge of evading arrest, which came with a $5,000 bond.
"Everyone in the United States has a right to pretrial liberty," Trigilio said. "And the government can only take that away if they have an extremely good reason and evidence of that reason. If the government orders an unaffordable bail amount without any evidence about the specific person that they might be detaining, they're effectively discriminating on the basis of wealth."
Fixing bail
The same judge who set Reynolds' bail in September was hired by Denton County officials to lead county judicial officials' attempts to reform how the court system here interacts with people during a case's pretrial phase.
The judge, Robin Ramsay, was a longtime municipal court judge for the city of Denton who is now working to coordinate with county and district judges to lead their bail reform efforts. He said he wasn't aware that Reynolds would struggle with his mental health while in jail, and he didn't go into to specifics about how he set Reynolds' bail, but he did say the case represents a good example of the complexities that Ramsay faces as he works toward making changes in Denton County. Whereas Reynolds' previous charges seem to have influenced his bail amount, considerations about his mental capacity might have changed things.
Reynolds still has not gone to trial; there are no publicly scheduled hearings.
He was sent to the Houston area, where health officials are said to be rehabilitating him back to a state of competence to where he can move through the legal process. Whenever he is finished — a date that is uncertain at this time — there is still no schedule for his case to proceed.
"The nature of the offense does not indicate someone who is a serious flight risk," said Wanda Bertram, a spokeswoman for the left-leaning Prison Policy Initiative. "They indicate somebody [who] needs help."
Plan taking shape
Ramsay said an enterprise is underway in Denton County for local reform aimed at having officials learn more about a person's background, beyond what police charge them with, when making decisions on where their bail should be set or what other conditions authorities can offer. Officials in Denton County also will look at what kind of process they can establish for judges to be able to reconsider a person's bail even after it is set, Ramsay said.
"We're trying to look at the person as opposed to the offense," Denton County District Court Judge Sherry Shipman said generally about the county's reform enterprise.
Ramsay said the Denton County court system in the coming year will begin to more effectively interview people who are facing jail time and charges to gain a more nuanced understanding of the person before legal decisions are made.
Speaking generally about his new role with Denton County, Ramsay said he's working to figure out a way for the county's many municipal police departments to better share documents that are produced when someone is arrested. That, he said, will help judges more efficiently collect information about people so that judges can ask more informed questions as they determine how to fix their bail or offer an alternative to sitting in jail while they wait for court. Ramsay is also finding out how countywide agencies can file records from the time people are arrested to assess how their mental health will affect their ability to move through the courts.
Bertram, of the Prison Policy Initiative, said officials in states across the country are looking at ways to go about bail reform. One is to implement a risk-assessment software that poses questions that judges can use to rank the risk a person poses of leaving town after bailing out of jail or of not showing up to court.
Ramsay said he's searching for that kind of software to potentially deploy in Denton County. He said he hopes to propose to county commissioners some options for such software in the coming year.
Bertram said a more progressive effort in some places is to do away with cash bail altogether, eliminating the financial burdens that come with being jailed before one's trial.
Ramsay said the county's plans for reform are still in the early stages — he began his new role just this fall — but added the county is not likely to turn away from operating in a cash-bail system.
"That is the most difficult part to work on," he said.