Jurors in the capital murder trial against Daniel Greco are expected to begin their deliberations Wednesday after both prosecutors and defense attorneys stopped calling witnesses and admitting evidence Tuesday afternoon.
The day ended with Judge Jonathan Bailey storming out of the 431st District Court, saying he was "ticked" after Greco's defense attorneys submitted several requests that essentially asks for jurors to be given alternative charges to consider if they do not find him guilty of capital murder.
Most of the day was made up of testimony from the state's final witness, Texas Ranger Clair Barnes, who walked into the courtroom and set his white felt cowboy hat on the witness stand and looked on as Assistant District Attorney Michael Graves played the video in which Barnes got Greco to confess that he "strangled" Anjanette Harris on purpose.
"Something just came over my brain," Greco told Barnes on March 7, 2016. "I just wanted to strangle her."
Greco told the Ranger he was high on a cocktail of cocaine, the antidepressant Klonopin and alcohol when on March 6 he "snapped" and decided to put a rubber strap around Harris' neck while they were on his bed inside his home.
"I put it around her neck and pulled it tight," Greco told Barnes. "I remember looking back in the mirror at myself. I remember looking at her. I let go. And then I was like, 'Holy s--t!' At that point, I realized what happened."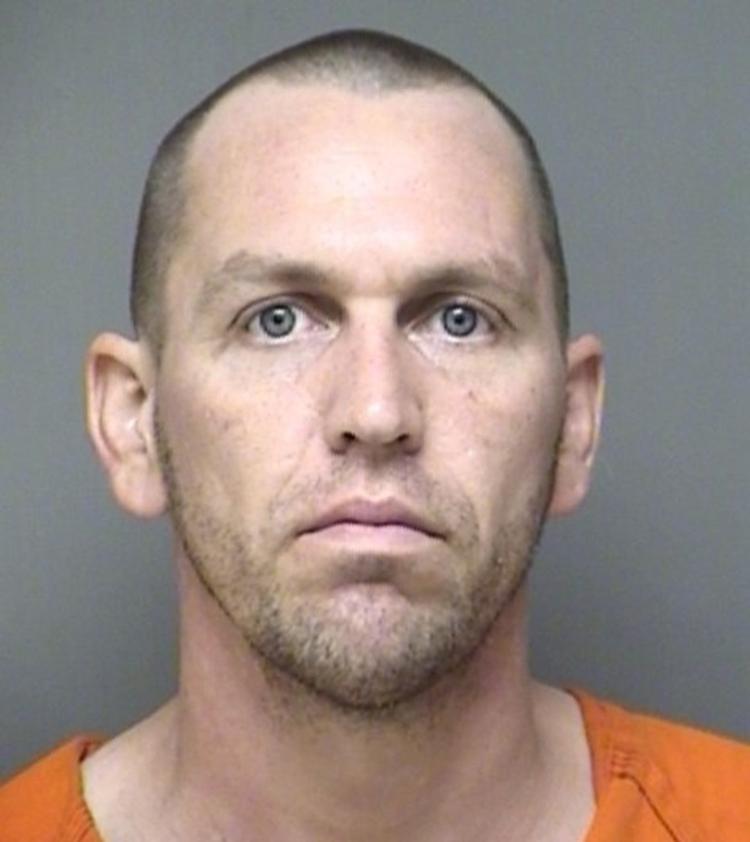 While that evidence was likely the most damning presented in the entire trial, Greco's defense attorneys did what they could to keep the door open to the possibility that Greco could be guilty of a lesser charge and not capital murder.
During cross examination, defense attorney Derek Adame asked Barnes if Greco ever confessed to wanting to "kill" Harris or "murder" Harris. Barnes said, as the video in court showed, that Greco only ever said during his interview he wanted to "strangle" Harris. There were other questions as to Greco's confessed level of intoxication the night he killed Harris.
By the end of the day, Adame and the defense team suggested to Bailey that the jurors be given alternative charges to consider during deliberation. Caroline Simone, one of the defense attorneys, declined to say after court Tuesday what those suggested alternatives are, but they were significant enough that Bailey became obviously perturbed when he read them.
After reviewing the suggested changes, Bailey told the attorneys he was too "ticked" to make a ruling on the requested changes before leaving the courtroom. The jurors by then had already been dismissed for the day.
"These are changes you've had the opportunity to suggest for weeks," Bailey told the defense attorneys, adding that everybody needed to be back in court at 7:30 a.m. Wednesday, the earliest start so far in the trial.
Among the defense's arguments against capital murder — the state has to prove Greco knowingly or willingly killed both the unborn child and Harris at the same time — is that Greco didn't know Harris was pregnant the night he killed her, despite evidence showing Greco did know Harris was pregnant weeks prior to March 6.
They also argue that Harris' own drinking "could" have killed the fetus before Greco killed Harris. No evidence presented in court shows any assertion from the Tarrant County Medical Examiner's Office that alcohol killed the fetus.
Before Tuesday morning, jurors had only heard Greco say "not guilty" last week. By the time they broke for lunch, they had watched the confession tape and heard Greco confess to not only strangling Harris but also loading her into the back of his pickup, driving to a wooded area, taking her body out and dragging her down a trail.
"I just drove until I found a dark spot," Greco told Barnes. "I opened my tailgate, I grabbed her by her feet, and I dragged her through some path. And that was it."
He even told Barnes he planned to destroy the evidence — including the rubber strap, duct tape, shoes, a bloodied sheet and quilt — but investigators and police officers arrived at his house about 12 hours after Harris was discovered and began questioning him.
He does, however, deny ever stabbing Harris in the neck. Medical examiners and investigators observed obvious stab wounds to Harris' neck but no evidence of a weapon has been shown to the jury.
In the video, Greco is sitting inside an interview room at the Denton County Sheriff's Office, wearing his own clothes but with the jail-issued sandals and in shackles. He was at the beginning stage of a process that could end with his own death.
Greco declined to testify Tuesday. If jurors find him guilty of capital murder this week, Greco could be sentenced to the death penalty.