Daniel Greco of Little Elm was found guilty of capital murder on Wednesday in Denton County 431st District Court.
With the verdict comes the possibility that Greco, who was convicted of strangling Anjanette Harris, which also resulted in the death of their unborn child in March 2016, could be sentenced to death when the punishment phase begins Friday.
Greco's defense attorneys tried to frame Harris' killing as bondage sex gone wrong. They tried to convince the jurors that Greco did not intend on killing Harris, but rather acted negligently, when he admittingly bound Harris' arms and legs, wrapped duct tape around her face and head, and pulled, "as tight as he could," a rubber strap that he tied around her neck.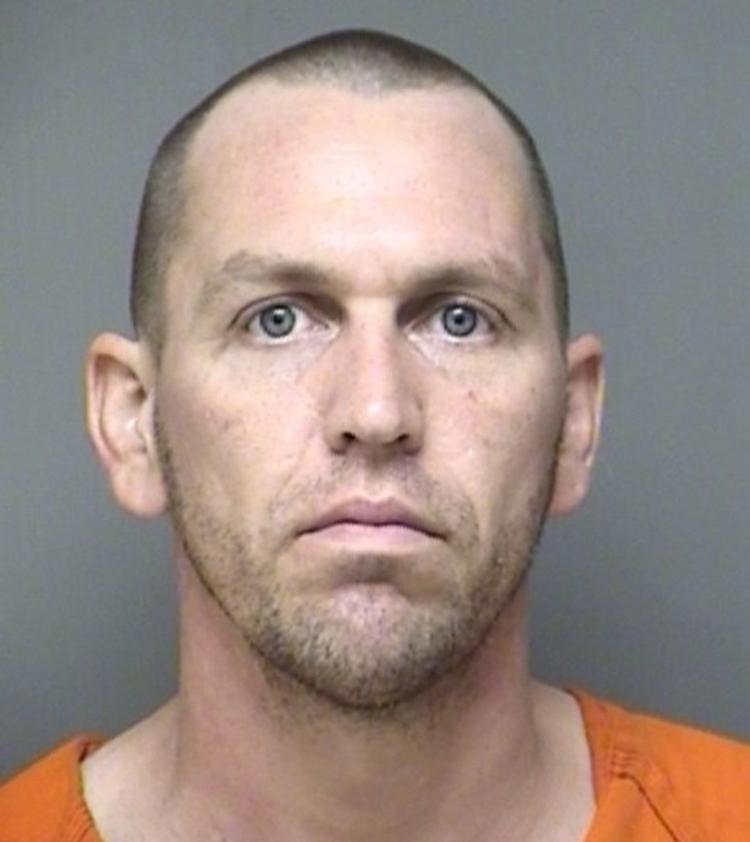 The defense attorneys at the last minute offered the jurors additional charges to consider along with capital murder. Before they began deliberating at about 10:45 a.m., the jurors were instructed to consider capital murder, murder, manslaughter and criminally negligent homicide. The capital murder verdict came in just after 2 p.m.
In their closing arguments, prosecutors Lindsey Sheguit and Michael Graves kept jurors focused on the fact that Greco killed two people when he strangled Harris. And now they will move on to push for Greco to get the death penalty, a sentence the Denton County District Attorney's Office has not sought in nearly a decade.
On Tuesday, jurors saw a confession tape in which Greco told Texas Ranger Clair Barnes that he used the rubber belt to strangle Harris and that he knew she was pregnant. He said he knew Harris was dead after he strangled her but denied stabbing her. He admitted to dumping her body in the wooded area in Little Elm where she was found, bloodied and naked.
Medical examiners ruled Harris' death was caused by ligature strangulation and that Harris was stabbed around her neck. They said Harris' death caused the unborn child's death. They ruled Harris was dragged to where her body was discovered on March 6 after she was killed.
Arguing for a manslaughter or negligent homicide verdict, Greco's defense attorneys said throughout the trial that Harris' drinking and cigarette smoking could have killed Harris' unborn child before Greco killed her. No evidence presented to the jury suggested that was what occurred.
"You have some concerns about what's going on with a woman who maybe doesn't want to be pregnant," defense attorney Caroline Simone told the jury.
Sheguit gave her closing argument first, speaking with anticipation for Simone's line of argument about Harris.
"Those lifestyle risks did not cause that baby's death," Sheguit told jurors. "The lifestyle risk that caused her death was [Harris] trusting that man."
From the beginning of the trial, defense attorneys insisted that because Greco confessed to the killing and told investigators where some evidence was located that he was "cooperative" and therefore obviously not guilty of capital murder but something less severe.
"If Dan shuts up, they've got nothing on him," defense attorney Derek Adame said during closing arguments. "You don't punish a man for cooperating."
Graves, the prosecutor who kicked off the trial last week by delivering the state's opening remarks, slammed this phase of the trial shut by rebuking Adame's claim.
"We don't put Dan on a pedestal because he was helpful during the investigation," Graves said, adding later, "This isn't sex gone bad. This is capital murder."
The defense floated the idea that Harris was stabbed by somebody else after Greco dumped her body. Because of that, the setting where Harris was discovered played an outsized role in the trial. Called Hilltown, the area of Little Elm is described as a maze of unmarked and unpaved roads and is frequented by transient people. Adame and Simone argued that any number of people could have stabbed Harris.
Prosecutors were unable to find any evidence that proved Greco ever stabbed Harris. None of the knives and sharp objects found in his home showed positive test results for blood. They were, however, able to prove through witnesses the drag marks on Harris' body came after she was dead — evidence, Graves said, that she was stabbed before her body was taken from Greco's home.
But that ultimately did not prove to be a decisive issue in the trial given the Tarrant County medical examiner's ruling that the strangulation is what killed Harris.
Greco will return to court at 9 a.m. Friday to begin the punishment phase of the trial.