Following a Dec. 30 article in the Denton Record-Chronicle reporting that Todd Gallaher, the chief administrator for Precinct 4 Denton County Commissioner Dianne Edmondson, had been prosecuted for a charge of misrepresentation of identity in 2008, Gallaher now contends that is not true.
The Record-Chronicle reported Gallaher was given a year of pretrial diversion and sentenced to 60 hours of community service, based off a Texas Attorney General's Office document obtained by the newspaper.
Gallaher had been accused of masquerading as a state lawmaker to spread embarrassing photos about a candidate who was running against a client of Gallaher's in Aransas County.
Gallaher resigned from his job as an aide to Sen. Bob Deuell of Greenville amid those and other accusations.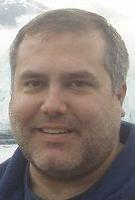 But on Feb. 11, Gallaher sent an email to the Record-Chronicle, stating, "I was not on a leave of absence. I was not charged, prosecuted or sentenced for misrepresentation of identity."
In follow-up emails, Gallaher shared his belief that the newspaper was misreading the document in its possession, asking, "Does the Denton Record Chronicle condone this act of wrongfully increasing the appearance of guilt in my action?"
Gallaher referred the newspaper to an 11-page spreadsheet prepared by the Attorney General's Office titled "Election Fraud Violations Prosecutions Resolved." In regard to the allegations against Gallaher, under the heading of "Charge(s)," it lists "Misrepresentation of identity," while under the heading of "Disposition," it states: "Pre-trial diversion for 1 year, 60 hours of community service, completed early." The spreadsheet also contains a disclaimer on Page 11 that states, "This document only reflects cases investigated and/or prosecuted by the OAG."
However, the document used by the Record-Chronicle to inform its earlier reporting is just six pages in length. And while the spreadsheet title, headings and content regarding Gallaher are the same as the 11-page version he referred to, it did not contain a similar disclaimer. The only applicable note included at the bottom was "Investigated by OAG, however presented to, and prosecuted by local district/county attorney."
Both spreadsheets indicated Gallaher's case was handled in Aransas/Travis counties. Records requests submitted to both Aransas and Travis counties produced no documents regarding a misrepresentation charge against Gallaher.
Asked in a Feb. 25 email whether an agreement had been reached in his case in which the court records were expunged or hidden from public view, Gallaher responded by saying, "I have never knowingly asked for any court record to be expunged."
Asked in a March 6 email to provide any documents or materials showing the Record-Chronicle's initial reporting to be inaccurate, Gallaher forwarded a screenshot showing that a criminal history search of the Texas Department of Public Safety online database for "GALLAHER,TODD" produced no matching records.
He also stated in an email dated the same day that "I was never — to my knowledge — charged for any election issue."
"There was no prosecution," he continued. "With no charges filed against me, I volunteered to enter a pre-trial program."
In response to public records requests submitted to the Attorney General's Office, the Record-Chronicle did receive a redacted Case Closing Report dated Dec. 2, 2010, stating that the person in question had completed pretrial diversion on Dec. 16, 2009, with an early discharge. Follow-up questions to the Attorney General's Office revealed that the document was in response to the Record-Chronicle's request for documents related to Gallaher's charge of misrepresentation of identity.
A separate records request made to the Travis County District Clerk's Office returned a 2008 affidavit from Sen. Deuell in which he was seeking to depose Gallaher regarding the allegations made against him while he worked out of Deuell's office.
In the affidavit, Deuell stated: "Gallaher is Deuell's former chief of staff. In February 2008, Gallaher was placed on leave, and in March 2008, he resigned as chief of staff."
As well, an article published March 11, 2008, by the Houston Chronicle reported that "Gallaher had been on leave over pictures he admitted sending from an e-mail address that misled recipients into thinking the photos were being sent by state Rep. Juan Garcia."
The photos, according to the Houston Chronicle article, showed incumbent Aransas County Sheriff Mark Gilliam in "embarrassing situations at a 1989 party." The article also reported that Gilliam had asked the attorney general to investigate whether "Gallaher used state computers with the intent 'of harming or defrauding another,' a crime under state law."
Gallaher was approved on Jan. 1 by the Denton County Commissioners Court to become Edmondson's new chief administrator, a job that pays $74,985 annually. His hiring initially was derailed by outgoing County Judge Mary Horn, who cited concerns about Gallaher's past behavior.