Jim Mahoney could work a trout stream with finesse, shape wood and clay with an artist's touch. He could nurture a garden, grill a perfect steak and keep the humor dry. With a camera, he could capture the heart of a story.
For eight years in the 1970s, his photographs enriched the pages of the Denton Record-Chronicle, presenting people, places, scenes — documenting life from joy to sorrow across his hometown and beyond. His work won him wide respect and dozens of awards, elevated the paper and drew other talented photographers to his staff.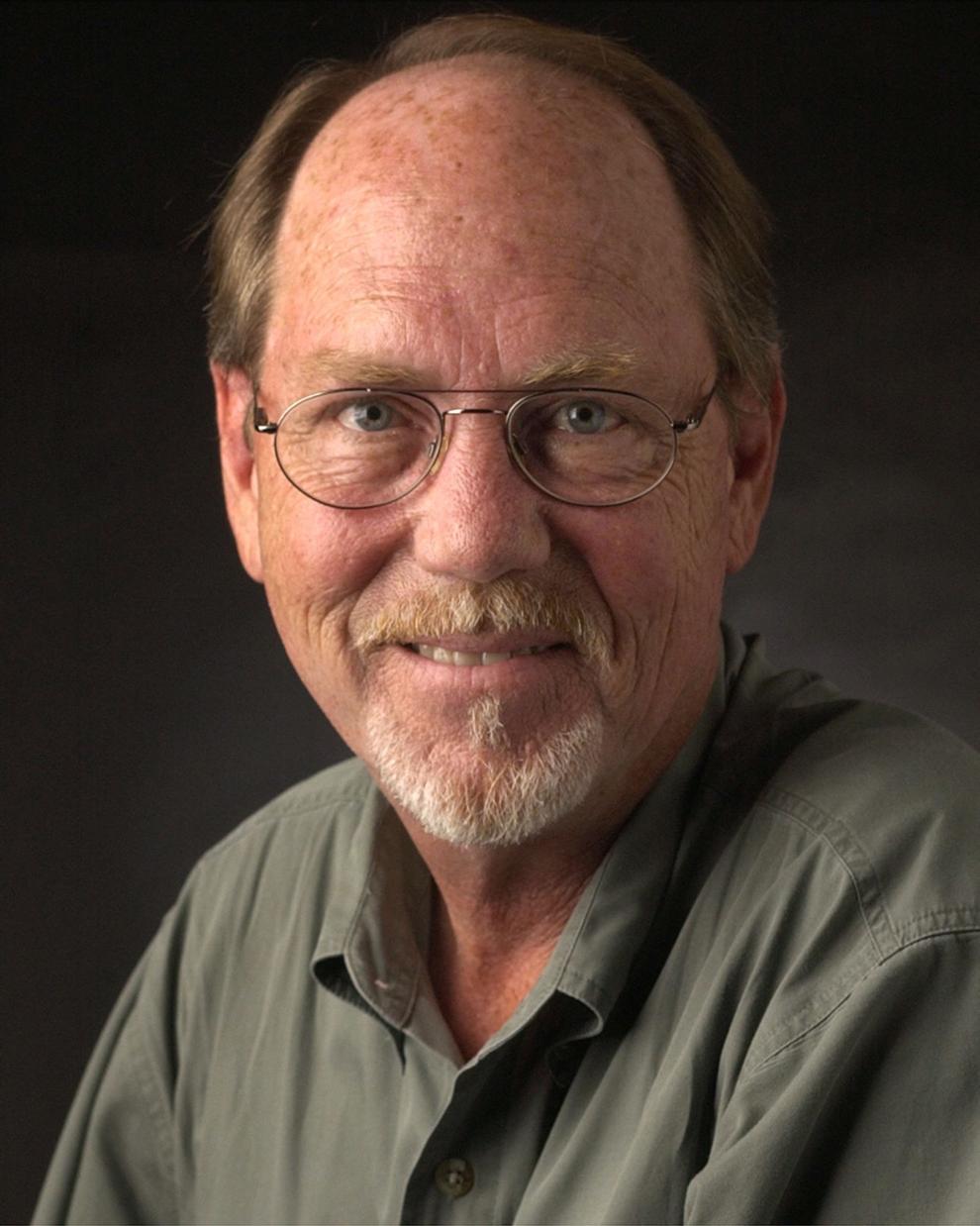 And it led to a 32-year career at The Dallas Morning News, where he became the newspaper's first photo editor and a trusted mentor before returning to what he loved: making pictures.
"Jim was fascinated by people's stories, and he wanted to hear those stories. He wanted to share what he saw," said Robert Hart, a photographer and photo editor who worked with Mahoney at the Record-Chronicle and The News. "He would come back from an assignment and want to talk about it. He would say our job was to be people's eyes."
Kerry Gunnels, an editor and reporter, also worked with Mahoney at the two papers. "Jim was in every sense a photojournalist," he said. "A photographer with a keen eye and flawless technical skills, a journalist with an instinct for being at the right place at the right time.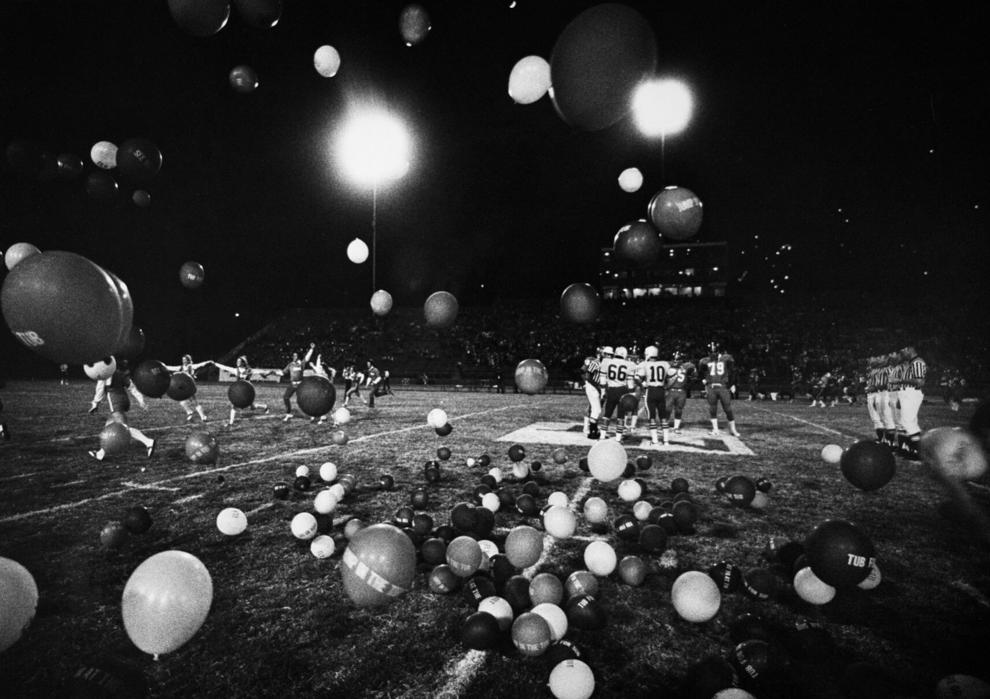 "His photos are emotional, atmospheric and bring you immediately to the center of the action. He was unequaled in being able to capture 'the moment,' using perception and experience to identify the single image that best represented his assignment — whether it was a Veterans Day parade, an interminable city council meeting or an intimate interview with a murder victim's mother," Gunnels said. "He was an artist, a master of composition. A painter arranging those scenes on a canvas could hardly have done better."
Mahoney died March 21 at his Dallas home. He was 74 and had battled cancer for 2 1/2 years.
Born in Hannibal, Missouri, Jim Lee Mahoney moved to Denton with his family in 1956, when his father took a job teaching industrial arts at North Texas State University. He graduated from Denton High School in 1964 and attended NTSU before serving three years with the U.S. Army in Germany. A trumpet player from his days at Denton High, he served in a military band, while pursuing a budding interest in photography that would bloom back home at the Record-Chronicle.
"He knew the town forward and backward," Hart said. "He was a 100% Denton boy."
And he finally accepted an offer from The Dallas Morning News.
As he had in Denton, Mahoney "approached every assignment with the intent of producing a Page One photograph," Hart said. "Jim had a meticulous eye for detail and composition. He shot every photo full frame so that it could run uncropped. Most of Jim's best images are exactly what he saw through the camera lens."
As a photo editor, Hart said, "he would coach shooters to see better and to think better. He was the best player-coach I ever met in this business."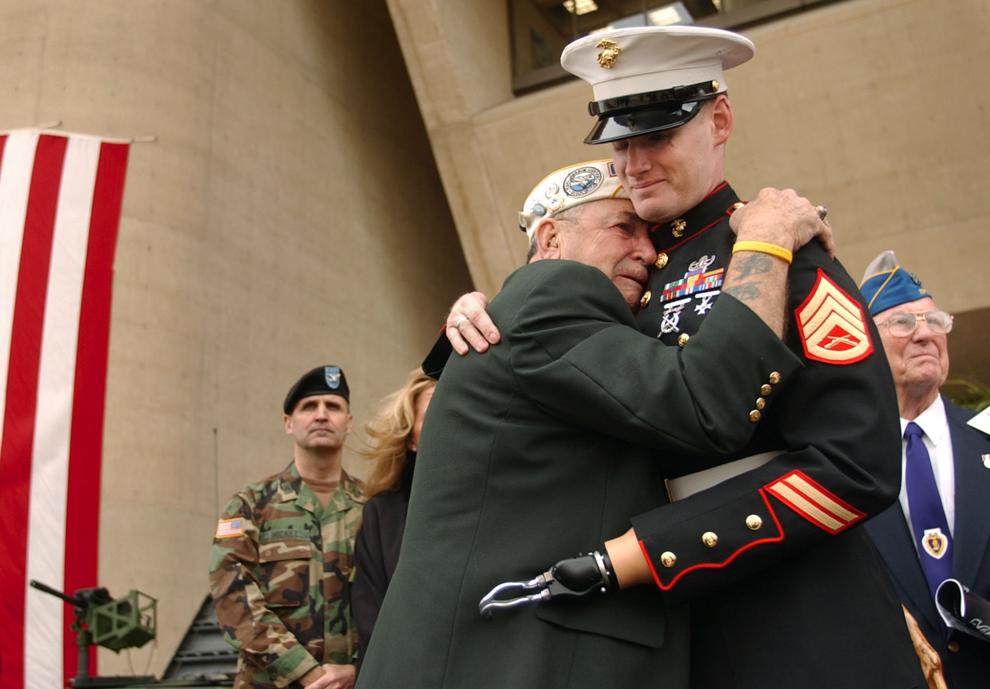 Mahoney returned to the player role in 1999, covering local, state, national and international stories until his retirement. His thousands of published photographs include one from a Dallas Veterans Day celebration in 2004. After shooting the parade, he was roaming City Hall Plaza and spotted a jacketed man walking toward a gathering of dignitaries on the review stand. He watched him approach the grand marshal, expecting them to shake hands. Instead, they embraced. The observer began firing away.
Mahoney's photo shows a Pearl Harbor survivor, his face torn with emotion, hugging a uniformed Marine, who clasps him with an artificial hand. The young soldier had also lost a leg and eye trying to defuse a bomb in Iraq. Mahoney considered it one of his best.
"It's not very often in a photographer's life that they realize they have something really, really special in front of their camera," he recalled years later.
The image has helped salute veterans across the nation. And the city of Dallas cited the photo in honoring Mahoney after his retirement in 2011.
The Special Recognition, signed by then-Mayor Mike Rawlings, noted Mahoney's years and awards with The News, including as a member of the team that received a Pulitzer Prize for its coverage of Hurricane Katrina. And it thanked him for his "passionate commitment to photojournalism" and for his "endless contribution to enhancing the quality of life of our Dallas residents."
Jim Mahoney is survived by his wife, Terry Mahoney of Dallas; a brother, John Mahoney of Dallas; and a sister, Ann Mahoney of Lewisville. He was preceded in death by his brother Bob Mahoney and his parents, James H. and Twila M. Mahoney.