Barry Minoff has applied to again work for Precinct 4 Constable Timothy Burch.
Minoff was Burch's chief deputy constable until last summer. At that time Denton County commissioners defunded Burch's chief deputy position after Burch refused to fire him when Minoff was indicted for allegedly gambling with about $300,000 of a nonprofit's money.
The two men have close ties, as they run a business together and Minoff was Burch's right-hand man as chief deputy. Burch was president of the nonprofit while Minoff was its treasurer. The Hood County District Attorney's Office has said Burch and Minoff ran a joint bank account that was used to pay back some portion of the allegedly misused funds. Records show they took a trip to Las Vegas together.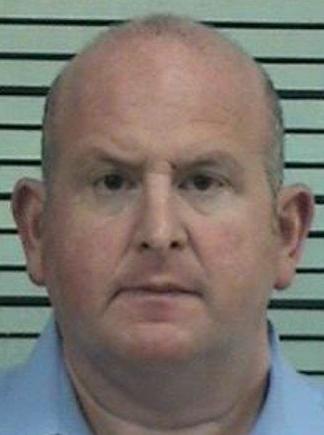 Now, Minoff and Burch's relationship is back on the radar as Minoff seeks to work for the county. Reached by phone Wednesday, Burch said no decision has been made on whether to hire Minoff. He said his office is reviewing Minoff's and others' applications. The interview process has not yet begun, Burch said.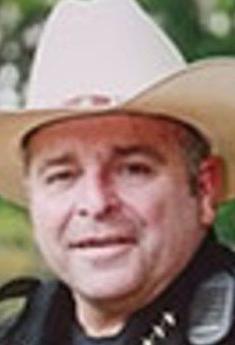 Gustavo Hernandez, the county's human resources director, said Wednesday the county's hiring salary for the position sought by Minoff — administrative specialist — ranges from $32,862 to $38,120.
Burch said "the most qualified applicant" will be chosen for the position. He said his staff was going over applications and he is unaware of who has applied. Minoff's application is dated Dec. 26.
An indictment of misapplication of fiduciary property alleges Minoff wagered about $300,000 on gambling games between January 2015 and September 2017. The indictment says Minoff placed the nonprofit, called the North Texas Justices of the Peace and Constables Association, in a risky situation. The case is pending in the 355th Judicial District Court of Hood County.
Minoff could not be reached for comment Wednesday.
This new role would secure Minoff a spot in Burch's office just as Burch has deflected any notion that Minoff did anything wrong. In open court, Burch likened Minoff's indictment to that against Texas Attorney General Ken Paxton, saying he supports both public officials despite the allegations they face.
After the Denton Record-Chronicle reported Minoff and Burch traveled together to Las Vegas during a law enforcement conference, Burch said in open court that "fake news" was published in the article, which was based entirely on county-held documents.
Further open record searches helped the Record-Chronicle reveal Burch and Minoff have run a company together for more than 16 years. Burch wrote as much to a potential client in a June 27 email using his Denton County email address. The company, called 5-04U, pairs off-duty law enforcement officers with security jobs, such as at road construction sites one might see along a highway.
It is not abnormal for Burch and Minoff to work off-duty jobs. Police officers, sheriff's deputies and constables do this to make extra money. Burch is the only constable in the county to run a company — partially facilitated through the county's Precinct 4 constable office, that brokers off-duty jobs — that is in the business of off-duty work.
Burch has said his office does not keep records of which deputies in his office request off-duty security jobs.
In 2009, Minoff was disciplined for what a superior wrote as a "blatant disregard" for getting approved for off-duty work before taking a job. Minoff was working for another constable's office at the time. Records show Minoff left the office in what he called a "forced resignation."
Ultimately, commissioners make the final approval of who the county can hire. At this point, the constable's office has not made a recommendation on who it would like to hire.