You can see Interstate 35 from the Strittmatter family's backyard fence — but until recently, you didn't hear it much.
Leah Strittmatter has lived in her northwest Denton home for a decade. The freeway is about a quarter-mile away from her Westglen neighborhood.
"It was never loud," Strittmatter said.
Now, neighbors carry around decibel meters to measure the additional noise they first noticed about three months ago. Freeway noise inside the house is loud enough to keep her awake, Strittmatter said. Windows shaking, added her husband, John Strittmatter. Readings as high as 90 decibels, with readings in the 80s common in the backyard, said neighbor John Cinnater.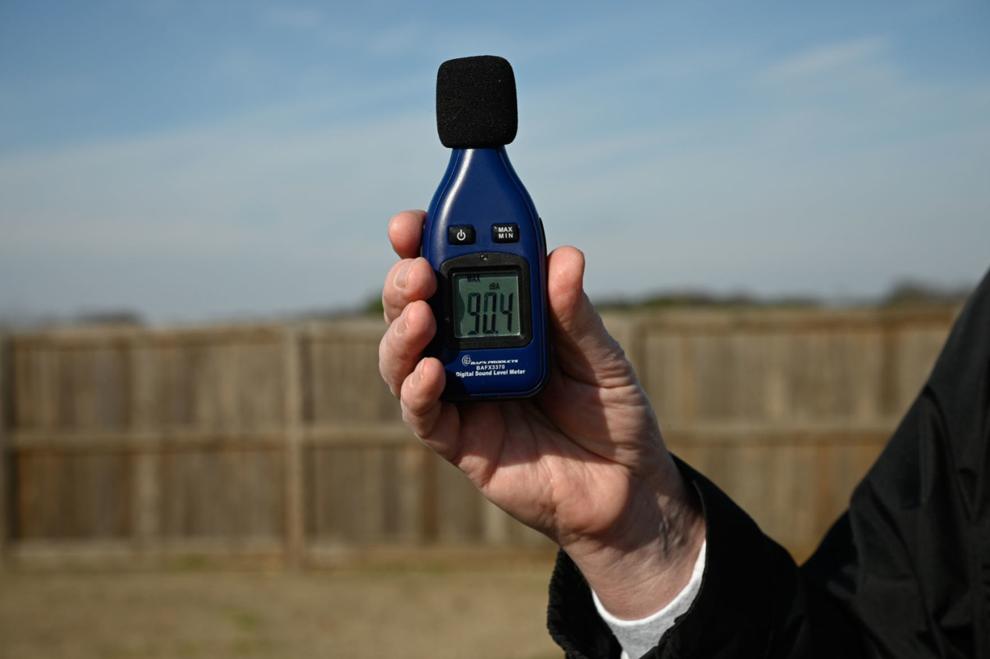 Experts generally agree that continued exposure beyond 70 decibels will damage hearing.
"It's like a vacuum cleaner all night long," Cinnater said, adding that he and his wife, Nancy, no longer enjoy their screened back porch.
The Strittmatters' 9-year-old son, Jackson, listed one of the symptoms of early hearing loss.
"One night there was ringing in my ear," Jackson said.
Sound is a simple wave of matter with a lot of power, said Arup Neogi, a physics professor at the University of North Texas.
"That's why they can knock off a window," Neogi said.
His research group received a $2.1 million grant from the National Science Foundation to study the control of sound waves using "green barriers," such as rows of bamboo plants.
Rolling tires create most of the noise coming from freeways, but the air traveling around fast-moving cars and trucks makes powerful sound waves, too, Neogi said.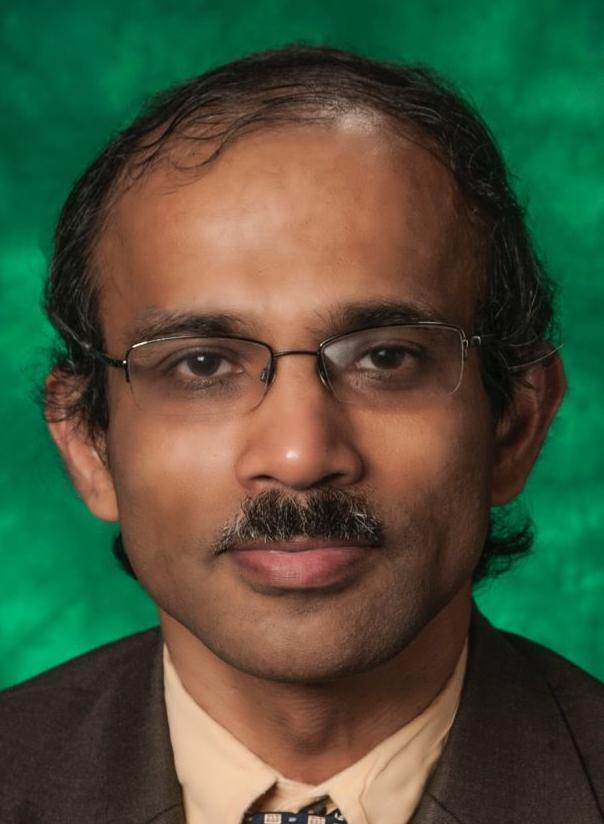 People living in urban areas can become inured to freeway noise, he added, even at the damaging levels that have the attention of public officials in crowded places like New York and California.
"Texas is not as bad because there's a lot of landscape," Neogi said.
The landscape around Westglen has been changing as the city grows. The sound didn't change with the construction of new buildings to the south or north of the neighborhood, Leah Strittmatter said. But after the Kubota building went up directly across the freeway this winter, the sound changed.
Freeway noise bouncing off a building that has a lot of metal "is not out of the question," Neogi said.
Denton Kubota's manager declined to comment on the matter.
But it's also been a wet winter, which could have changed the diffusion of sound waves the past few months.
"Noise can change depending on wind conditions — especially in winter, you hear it more," Neogi said. "Dew formation can increase the density and speed of sound. The effect is a little more pronounced than on a sunny, summer day."
Neogi noted, too, the speed limit increases to 70 mph at that part of the freeway.
"So people are zooming down that stretch," Neogi said.
Cinnater has made dozens of calls for help since December, starting with the Texas Department of Transportation, the city staff and individual City Council members. He reached out to federal officials, too.
He's only heard back from local officials, where the options seem most limited. It's Federal Highway Administration guidelines that set out specifications for dealing with freeway noise.
Officials at the Texas Department of Transportation don't have options for the neighborhood because it's more than 500 feet away from the freeway, said agency spokeswoman Emily McCann.
"TxDOT uses sound walls that meet certain specifications for noise abatement, if warranted," McCann wrote in an email to the Denton Record-Chronicle. "Properties adjacent to TxDOT's right of way are the recipients modeled during a noise analysis."
Denton City Council member Deb Armintor said she's still gathering information, including asking the city staff for the decibel readings they found while visiting the neighborhood.
"This is not healthy," she said.
For now, she said she's less focused on advocating for a particular solution than getting a commitment to acknowledge the problem, she added.
"I don't want to say, 'It's not my problem,'" Armintor said. "It's happening in Denton and people are suffering."
Leah Strittmatter said the family is considering several options they hope will reduce the sound inside their home, including planting large shrubs along the back fence and new window treatments.
Families can fit their homes to mask the freeway noise to, at minimum, bring back peace inside the house, according to Poppy Szkiler, founder of Quiet Mark, an international program that awards a Good Housekeeping-like seal to products that prioritize noise reduction in their designs.
"They can at least take control of the sound invading their home by fitting best sound reduction windows, doors and acoustic solutions," Szkiler wrote in an email.