The Texas Ethics Commission is reviewing sworn complaints against a Denton County candidate alleging unlawful activity relating to political advertising disclosure and failure to file a campaign finance report.
According to documents obtained by the Denton Record-Chronicle, a Lewisville woman filed a sworn complaint against Delia Parker-Mims, a candidate running for the Commissioners Court Precinct 3 seat against 20-year incumbent Bobbie Mitchell on the Nov. 3 ballot.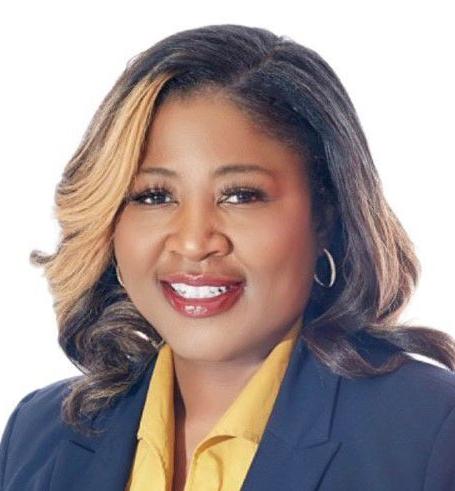 "The complaint meets the legal and technical form requirements for a complaint filed with the Texas Ethics Commission … and the executive director has determined that the Commission has jurisdiction over some of the matters alleged in the sworn complaint," the notice of the complaint states. "The sworn complaint allegations will be processed as Category One violations."
According to the commission, Category One violations include misrepresentation of political advertising or campaign communication. A Texas statute on the commission says they "may impose a civil penalty of not more than $5,000 or triple the amount at issue under a law administered and enforced by the commission, whichever amount is more, for a delay in complying with a commission order or for a violation of a law administered and enforced by the commission."
The notice filed Thursday says the commission has jurisdiction over three allegations: failure to correctly identify who paid for or authorized political advertisements in said advertisements; entering an agreement to broadcast political advertising claiming it came from a source other than its true source or knowingly representing in campaign communication that the communication came from a source other than its true source; and failure to file a 30-day pre-election report for the Nov. 3 election.
Parker-Mims on Thursday denied the allegations.
"Complaints are not uncommon," she said. "We will get through the complaint. … We deny all of it. If you've got $50,000 where you can hire someone to comb through every single thing you do to discredit someone else, you can come up with that."
In her complaint submitted Oct. 15, Veronica Cade, of Lewisville, claims Parker-Mims didn't disclose in political contributions or expenditures anything relating to Better Together DC, a specific-purpose political committee formed to support Parker-Mims' campaign. According to campaign finance reports, Parker-Mims appointed Kecia Bass of Lewisville as the campaign treasurer for Better Together DC in April 2019. Bass is also the campaign treasurer for Parker-Mims' race against Mitchell.
Reports show Better Together DC was dissolved in September 2019 without ever filing contributions or expenditures.
None of Parker-Mims' campaign finance reports show contributions from Better Together DC, and the committee hasn't filed any documents since its dissolution, but political advertising for Parker-Mims states the advertising was paid for by Better Together DC.
When asked about Better Together DC, Parker-Mims initially declined to speak about the sworn complaint but later said in an email that Better Together DC is the name of her campaign.
Denton County records show Parker-Mims filed an assumed name form for Better Together DC in 2016, a name under which she'll do business from January 2019 to January 2029. The record doesn't provide additional information on the business.
Parker-Mims also provided a letter from the IRS showing she applied for and received an employer identification number for the business in April 2020.
Patti Shannon, a senior legal assistant with the Texas Ethics Commission, said candidates can accept contributions from assumed names, but they still would have to report it. At issue would be if the assumed name is attached to a corporation.
"We'd have to do looking and research [for a sworn complaint] whether a corporation is attached to it or if it's blatantly a corporation," Shannon said. "At the state level, the only restriction for nonjudicial candidates is corporations. [Candidates] cannot take from corporations or from anything that has a corporation attached to them, like a parent company or subsidiary or board member. Other than that, they can take a contribution at any time at any level. A lot of local filing authorities set their own contribution limits."
Parker-Mims said the complaint is an attempt by a Republican donor to discredit her campaign.
"The issue with [campaign finance] disclosures is to determine who is influencing people that could represent you," Parker-Mims said. "To determine who the person you want to vote for is being influenced by, see who is financing [their] campaign, who is influencing [them]. Donations from our [campaign] are from citizens who want to make a change versus the PACs who are trying to get business from the county."
Her most recent report shows Parker-Mims has received $15,078.14 in political contributions from July 1 to Sept. 24. The report includes 89 pages, most of which show small, continual contributions from Texans in and out of the county. The most recent report was supposed to be submitted Oct. 5, 30 days before the election, but was filed Tuesday.
Mitchell's most recent campaign finance report, filed Oct. 5, shows she has received $27,750 in political contributions and has maintained $42,880 from July 1 to Sept. 24. Contributions include $500 from the Texas Strong Republic Women PAC and $1,000 from an out-of-state PAC.