Three Republicans want to be their party's choice for Texas House District 65, currently held by a Democrat.
As Democrat Michelle Beckley completes her first term after flipping the state House seat, Republicans Robert Cooksey III, Kronda Thimesch and Peyton Inge hope to earn their party's confidence to run for District 65 in the general election.
Beckley is campaigning against two other hopefuls for the Democratic Party's lieutenant governor nomination, while Brittney Verdell is running for the Democratic Party's nomination in the newly redrawn district.
Prior to redistricting, the seat served constituents in Lewisville and Highland Village. After redistricting, District 65 now covers a more southern portion of the map, including Lewisville and Roanoke southeast of Texas Motor Speedway. The redistricting plumped the share of white voters from 54% to 65%, and shrank the Black electorate in the districts from 17% to 10%, according to an analysis by The Texas Tribune. Hispanic voters made up 16% of the district before and now make up 15%, while Asian American voters in the district went from 12% to 8% in the redrawn map.
Thimesch is a Lewisville business owner and former Lewisville school board member who said she's learned to work with leaders with different viewpoints and a shared vision.
Inge is a real estate broker with his own firm, and with experience as an appointed special commissioner in disputes over eminent domain. He was a 2020 presidential elector for District 26. He chaired the GOP's Senate District 12 convention, and has led or served on various district and state convention committees since the early 1980s.
Both Timesch and Inge are running on increased security at the Texas-Mexico border, both oppose abortion and the teaching of critical race theory in public schools. Both consider themselves strong conservatives who want to protect Second Amendment freedoms. Inge opposes gender-affirming health care for transgender children, as well gender reassignment surgery for transgender children, although the procedure is typically only available to people age 18 or older in the U.S.
Cooksey, a 49-year-old retired military serviceman from Lewisville, did not reply to the Denton Record-Chronicle's request for information. He earned his Bachelor of Business Administration degree from Stephen F. Austin State University and Master of Business Administration from Southern Methodist University.
Candidates' answers have been edited for length.
Kronda Thimesch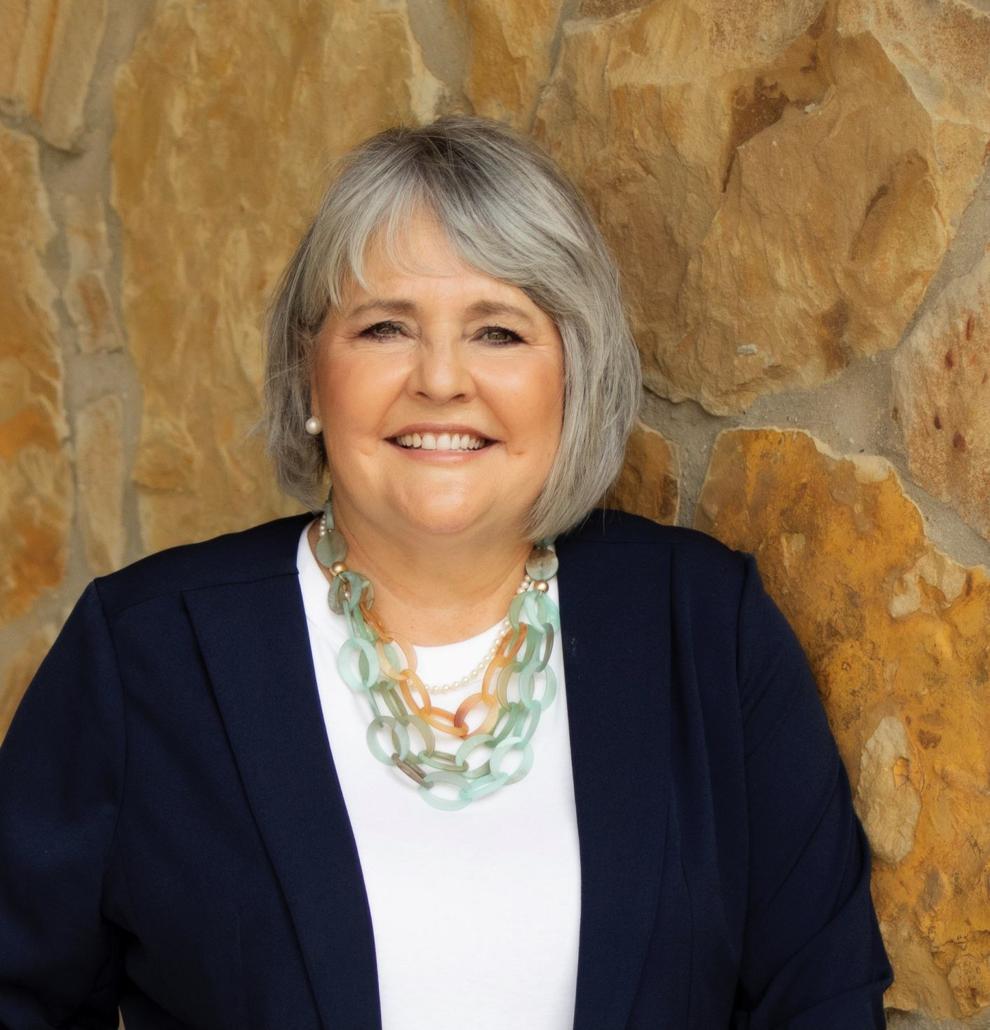 Experience: Current community service includes Denton County Child Protective Services Board, Lewisville Chamber of Commerce Board, Lewisville ISD Education Foundation, Flower Mound Rotary Club, Metrocrest and Flower Mound Chambers of Commerce, Operation Kindness, Denton County GOP, Metrocrest Services, Communities in Schools of North Texas and Highland Village Business Association. Five years as a Lewisville ISD school board trustee, and in dozens of campus and PTA capacities.
Education: Bachelor of Landscape Architecture from Texas Tech University
What makes District 65 and Denton County a good place to live, work and raise a family?
Denton County is where I moved after marrying my college sweetheart. We raised our four children while actively involved in community service, church, sports, school and work.
We began our landscape business out of our garage, and have expanded multiple times. So I am a case study for "live, work, play and raise a family" here! Denton County is a community of neighbors that care for one another — a community that puts solutions into action to solve the needs of others, and to make lives better. In every aspect of our life — in work, family, fun or church — we are continually blessed by the friendly, generous Denton County spirit of serving others.
What is the most pressing issue facing District 65 right now?
Knocking on thousands of doors this past year, I can relay that the primary concern that is voiced over and over is that constituents want to feel safe in their homes. They want to have safe neighborhoods to raise their families, so they want to know their local police will not be defunded, and that crime and trafficking coming through North Texas will be stopped
How will you address those issues?
I will prioritize funding our first responders and law enforcement at the local and state level, to ensure the safety of our families. I will utilize my collaborative approach to governance to help law enforcement bodies achieve better outcomes and communicate more effectively on an interagency level. Finally, I will bring my strong relationships with city, county and statewide police agencies to the table as policy on crime and prevention is addressed in Austin.
Peyton Inge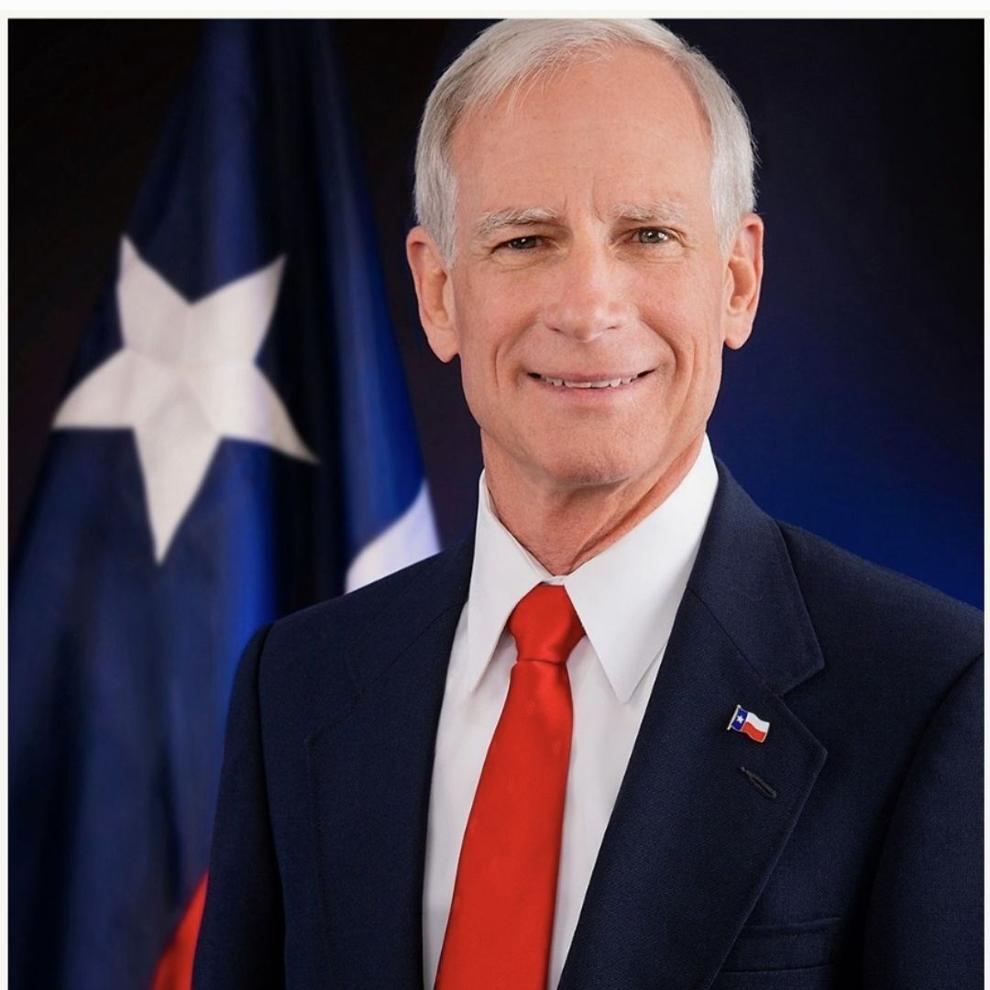 Experience: Real estate broker since 1978 with his own firm, and has served many times as court-appointed special commissioner to hear condemnation award disputes between the state and/or utility companies, and the individuals whose properties have been taken by eminent domain. With his wife, Jana, ran the America's Foundation Essay program in several public and private schools for several years. Served as the 2020 presidential elector for Congressional District 26; before that, chaired the Senate District 12 convention and has chaired and/or served on various district and state convention committees since the early 1980s.
Education: Business degree from Trinity University
What makes District 65 and Denton County a good place to live, work and raise a family?
District 65 spans the entire width of Denton County and includes all or parts of 15 communities and some of unincorporated Denton County. It offers proximity to employers, shopping, public and private schools, hospitals, churches, lakes and other outdoor opportunities, and even sports and other entertainment. All this is supported by a quality road and highway system, and offers the full spectrum of housing opportunities from manufactured to mansion. But what excels above all these are its residents.
People here are friendly, family-oriented and generally have a can-do spirit that can put a smile on your face.
What is the most pressing issue facing District 65 right now?
Texas is under assault from both within and without, and the challenge cannot be marginalized to just one issue. Hundreds of thousands are annually fleeing the failed and oppressive Marxist-socialist influence strangling Northeast and West Coast cities, and the majority are settling in Texas only to realize what they fled is following close behind them.
Millions are crossing our southern border and being dispersed throughout Texas and our nation, and there is no plan in place to curb it.
I recently toured multiple border towns and I saw firsthand what is and is not being done. Illegal immigrants cannot be legally employed in Texas, and many of the younger boys and girls are sex-trafficked, with federal agents and "charitable" organizations helping transport them to, and then just dropping them off in, the big cities where they are most likely to be taken advantage of.
Our electrical grid remains at significant risk to both natural and domestic threats, and current federal and state production incentives and regulations are guaranteed to make it worse.
Our educational system is in severe distress. Parents are rightfully demanding removal of pornography, and destructive and divisive curriculums, with teachers caught in the middle. Teachers' pay in Texas is below the national average, but so are Texas' student test and SAT scores. We have so lost any moral compass that every public school that can afford it has its own police department and psychiatric counselors.
Our property taxes are some of the highest in the nation, and the seemingly inconsistent, arbitrary manner in which the agricultural exemption is administrated is a nightmare for many.
Police are afraid to defend person or property when riots break out like they did in Dallas last year. Not a fear of the mob, but of prosecution by rogue attorney generals who support the rioters, as is currently happening to Senior Cpl. Melvin Williams in Dallas. The resolution I wrote in July 2020, and passed by supermajority vote in Senate District 12 and 30, would have stopped this if our Texas Legislature had acted on it during the 87th session.
These issues are just the tip of the iceberg, so to speak, of what is challenging Texans.
How will you address those issues?
Except for politics getting in the way, perhaps the easiest and most quickly resolvable issue would be property taxes. Since 1876, the state of Texas is constitutionally obligated to provide free public schooling.
Texas funds this obligation from a number of sources, but more than $30 billion comes from the school tax portion of our individual ad valorem tax bills. This portion represents more than 50% of the average property tax bill. It could be removed from individual properties, and recovered by increasing the already existing state sales tax. Revenues collected by the state would be distributed on a per capita of school attendance, not on a pro rata collected by each county, which removes the burden that some counties have of limited sales tax opportunities.
Removing the municipal portion of the tax burden is more problematic. Not every county and/or municipality provides the same services. By example, not all provide water and/or sewer services. Further, the state has no legal or other duty to provide same. For this reason, I believe it should be up to the residents of each county to decide how they pay for these, but if they retain some form of property tax, limits on how and by how much that tax can be increased should be implemented, and anyone whose income is derived directly or indirectly from tax funds should be barred from serving on a board that determines values or tax rates.
As to the agricultural exemption, if property taxes continue, they should standardized. All existing exemptions should be made permanent, barring substantial/material change of use/improvements, and in which case the exemption would be removed only from the added improvements and that portion of the property closely allocated to those added improvements.