Drew Springer has defeated Shelley Luther in the Texas Senate District 30 runoff with 56.5% of the vote in complete but unofficial results Saturday night. Springer garnered 32,599 votes to Luther's 25,146.
A businessman who represents Texas House District 68, Springer carried Denton County with 62.2% of the vote, 3,917-2,383. In Denton County, with nearly 96,000 residents eligible to vote in the runoff, turnout was 6.6%. District 30 includes north Denton County, including most of the city of Denton.
Springer also won Archer, Clay, Cooke, Erath, Jack, Montague, Palo Pinto, Wichita, Wise and Young counties. Luther carried the others in the 14-county region: Collin, Grayson and Parker.
Springer did not return a message seeking comment, but he posted a statement on Facebook saying he was "honored that the citizens of Senate District 30 have entrusted me with this position."
"As your next senator, I will continue advancing the conservative priorities of our district like reducing property taxes, securing the border, and standing up for our law enforcement and first responders who keep our communities safe," he said.
In early voting, 4,464 people cast their ballots in Denton County, ranking it fourth among the region. The first was Parker County, with 6,342 early votes in the runoff.
A total of 37,096 ballots were cast early in the 14 counties that make up District 30, including mail-in ballots, according to data provided by the Texas Elections Division.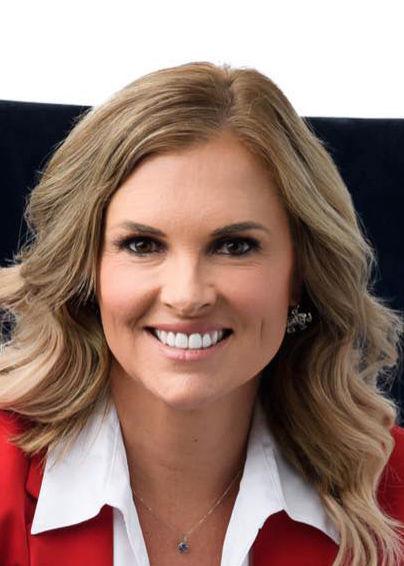 Luther is a Denton County resident who gained fame earlier this year after being jailed for defying Gov. Greg Abbott's orders by opening her Dallas salon during pandemic restrictions.
Abbott had voiced his support for her opponent, and in a Facebook post Saturday night, he congratulated Springer on his "overwhelming victory."
"We look forward to working with you to secure our border, support police, protect the unborn, cut taxes, safeguard 2nd Amendment rights, fund schools and open up businesses in Texas," the governor wrote.
Out of six candidates in the special election in September, Luther and Springer each garnered about 32% of the vote, with Luther leading slightly 22,242-22,127.
The District 30 office was vacated by Sen. Pat Fallon, R-Prosper, who won the 4th Congressional District seat in the U.S. House of Representatives to replace John Ratcliffe, R-Heath.