Only two sitting Denton City Council members are up for reelection this year — and both are competing for the mayor's seat.
Mayor Gerard Hudspeth is seeking his second term as mayor. He is opposed by Mayor Pro Tem Paul Meltzer.
As is policy, Meltzer had to resign his Place 6 seat on the City Council in order to run for another seat. That means he'll have to sit at least one cycle off the council if he doesn't beat Hudspeth in the May 7 election.
Campaign finance reports filed by Hudspeth and Meltzer in January show the incumbent vastly outraised his opponent despite receiving far fewer donations.
Meltzer reported 55 donations from 53 people locally and around the country by mid-January, for a total of $9,985 in campaign contributions.
Hudspeth reported only seven donations by the same reporting deadline, but those seven donors provided $16,798.
His largest donation was from TREPAC Association Realtors to the tune of $7,298.41. His smallest donation was a $500 contribution from a Corinth resident.
Meltzer's largest donation, on the other hand, was a $1,000 contribution from a man in Cold Spring, Kentucky. The majority of his contributions were for less than $500 and came from Denton residents. His smallest donation was for $35 from a Denton man whom Meltzer also paid as a campaign consultant.
The next batch of campaign finance reports is due April 7, so a clearer picture of the race will develop as we approach early voting, which begins on April 25.
Their responses to the questions below have been edited for clarity and length.
Gerard Hudspeth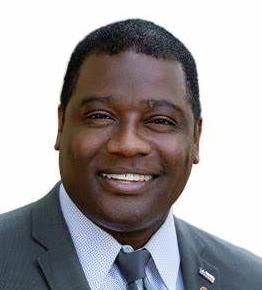 Education: Denton High School graduate; general associate degree from North Central Texas College, 2018; Bachelor of Applied Arts and Sciences, applied technology and performance improvement, University of North Texas, 2020.
Employment: Consultant with Freeit Data Solutions, 2022-present
What does responsible economic growth for Denton look like?
Responsible economic growth for Denton looks like something that would be of benefit to all of the majority of the taxpayers in Denton. Economic growth is a vehicle by which we enhance the community, ergo it should enhance the lives of those that live here in Denton across a myriad of spectrums. Obviously for me, my campaign focuses on increasing the commercial tax base to take away pressure on the residential tax base and create corporate jobs so that people can graduate from UNT, graduate from [Texas Woman's University], NCTC, and have corporate jobs that pay well that offer great benefits — and they don't have to drive to Dallas, Frisco, Plano, etc.
What can be done to mitigate infighting among council members?
You know, I'm going to put this one back partially on the role you have as the local newspaper. For example, your article during the firemen's forum talked about swipes — your word, not mine — but that's a fair assessment and, if balanced against the alternative perspective, I think it would help the community understand. The paper has yet to touch on the fact that we're in a work session and council member [Deb] Armintor told me I was part of the good ol' boy network. Now, in case you didn't know, I don't fit that profile, and I had to correct her on that. So there's some angst that happens that goes unreported, right? There wasn't a reporter that said, "Hey, this was an out-of-line comment to the mayor."
And so you have these cumulative attacks, and I will tell you this: I challenge you to go watch — and trust me, I've been there — go watch every council meeting and find the one where someone else was interrupted other than me. Between the points of orders, the "hey you can't do that," "what are you doing?" All those interruptions — 100% of them — are directed at me from all of the other six members. You won't find one where council member Armintor is talking 10 minutes and gets interrupted. You won't find one where Mayor Pro Tem [Meltzer] says something less than great and is interrupted. Those all come my way.
I think the answer is everyone has to be held accountable, and everyone has to have the same level of respect for their peers and for their positions. And once we achieve that level of respect — but that's going to require everyone being able to hold each other accountable, and I believe the local newspaper is part of that fix because, again, I've never seen the paper note that I never call you about issues in your stories. You have carte blanche to write whatever you want. But I also know you get phone calls from other council members, and then that doesn't get reported.
So if someone's just reading the paper, it looks like, "Well, they're swiping at each other for no reason," and you don't note all the other things that happen and all the lead-ups. And it's not been noted that … my opponent says, "I have no experience as being a mayor, but I've had this other experience that should suffice." I wonder what would happen if I said that about any other vocation, right? If I said, "I have no experience in that space, but it looks easy enough."
What sort of police chief would you like to see in Denton?
I would like to see a police chief that understands the citizens and the culture of Denton and has diverse experience, and I think Denton is a diverse community, and so that diverse experience will help them blend and hit the ground running much like [current Police] Chief [Frank] Dixon did, and it helps to have a heart for the city.
And so that's really what's important to me is the connectivity with the community, ability to communicate and then also someone that just has a passion like Chief Dixon for the training side of things. That's not always popular. The officers we have now have — from my viewpoint — been willing to embrace that. I'm sure it's not without bumps along the way, but I think all in all, it serves the community well.
[A] higher level of training and a connectivity with the community and a diverse background will help them get up to speed and get active in our diverse community.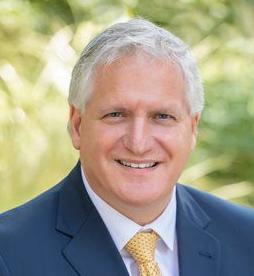 Paul Meltzer
Raised in: New Paltz, New York
Education: Bachelor's degree from Wesleyan University in 1982, master's degree from Dartmouth College in 1989
Employment: Former senior vice president of product management for a large cable company that has since merged with Time Warner Cable.
What does responsible economic growth for Denton look like?
The key to growth in Denton is building on what makes Denton unique and great, so that the bigger Denton that we will inevitably become is an even better Denton. So that means leveraging the creativity and commitment to sustainability in our community, which includes having everything from landmark performance spaces that will help drive commerce to deploying enough dark fiber so that creative high-tech firms can be productive here. And investing in sustainability and making it into the news for being forward-thinking so that companies who want that association will seek us out.
And part of what's responsible about this approach, which incidentally includes having an attractive quality of life, is that it leads to companies wanting to write us checks instead of us having to write checks just like any other city without a point of difference.
What can be done to mitigate infighting among council members?
It comes back to leadership, and a good leader of a team — and the council should be a team — makes everyone feel heard, doesn't cut off mics or cut off debate, but draws out the best ideas from all participants and tries to articulate a consensus that everyone can feel some ownership in. A leader also challenges the group to stretch aggressively toward our strategic objectives.
As an example, when we had our [City Council] retreat and generated our list of council priorities, I can tell you that many of them were championed by me in such a way that we could all join on to them, and there's been very little discord associated with focusing staff on achieving those priorities and moving forward on affordable housing, on addressing homelessness, on creating a comprehensive plan that includes a preferred pattern of preservation. Those priorities have moved forward very powerfully without infighting because of careful, attentive consensus building.
What sort of police chief would you like to see in Denton?
I've been a huge fan of Chief Dixon, and I hope we can find someone with many of the same qualities. He's clear about the police staffing needs we need to achieve to keep pace with our growth and to allow for the kind of proactive community policing and being out in the neighborhoods that can help create a lower-crime environment. And he's also been a visionary leader in terms of moving forward on the 8 Can't Wait initiative even before the George Floyd murder, and in creating the mental health division and in other ways deploying non-sworn officers where it's appropriate so that our resources go to the places they're needed most.