Denton County leaders will not redistrict commissioner precincts this summer, putting to bed months of debate about whether the Republican-held Commissioners Court should go ahead before the 2020 U.S. census to redraw its own precincts without the most reliable population data.
In a unanimous vote Friday afternoon, the Denton County commissioners decided to accept Commissioner Hugh Coleman's request to withdraw his original request to redistrict this year. He said he had wanted to redistrict the county to balance the county's resources according to population in each precinct.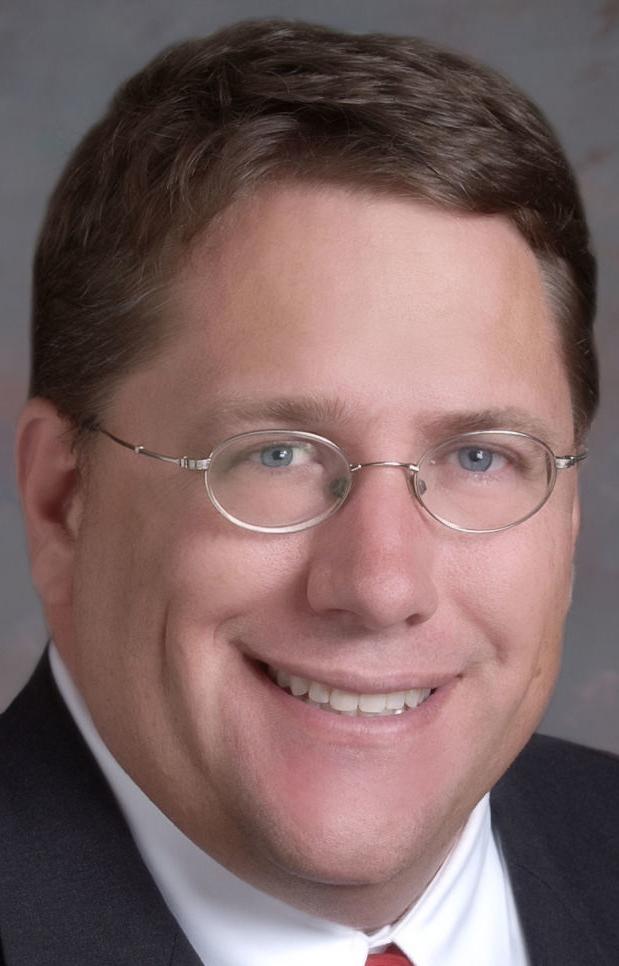 In what was framed by the county as a financial decision to accommodate Coleman's swelling Precinct 1 with stretched county resources, the commissioners' decision Friday to stop talks of redistricting came at the end of a week in which the county received threats of lawsuits if leaders went ahead without census data.
"I didn't think it was going to be turned into a huge partisan issue," Coleman said. "I thought it was going to be done for the benefit of the citizens."
Dozens of people over the course of weeks came to Commissioners Court to ask the officials to wait until the 2020 census, warning that the county could be sued if it didn't wait for the most accurate population data.
It was still unclear after the Friday vote whether County Judge Andy Eads had the county get legal advice to clarify the county was not walking into a buzz saw of litigation. The county as of Friday still had not formally hired an attorney, which earlier this spring it said it would, to guide the county through the process.
Both Coleman and Commissioner Dianne Edmondson said openly in the meeting that they were not concerned that the county would be sued.
Asked after the vote if the county received any legal opinions, Eads was vague. He said the county got legal advice "from a variety of sources." Commissioner Ron Marchant was overheard in a courthouse hallway telling Will Fisher, a leading opponent of the plan and a Democratic candidate for U.S. Congressional District 24, that the county had indeed received legal advice. Asked from whom, Marchant said, "I'm not telling you that."
Edmondson asked for her colleagues to table the discussion until the county could get a legal opinion on whether this week's U.S. Supreme Court ruling on partisan gerrymandering would have any effect on the county's redistricting plan.
The high court ruled in a 5-4 decision that federal judges cannot block politicians from redrawing their own electoral districts, such as the county commissioner precincts in question here.
During Friday's Commissioners Court meeting, Fisher and Denton attorney Richard Gladden — who earlier this week delivered a memo to commissioners warning that they'd face lawsuits if they went ahead — argued that the decision still did not address whether the county should redistrict without precise headcount data from the census.
Going into Friday's meeting, Coleman said he wanted a firm commitment from the other commissioners that they would help him meet his precinct's budgetary and resource needs before he would let go of his call to redistrict.
"You have to get along with other county commissioners," he said before late Friday afternoon's meeting. "If I need something, they lose it."
That capped the end of a week in which the county's top officials decided to step away from including voter registration data among other data to determine where the new boundaries should be drawn.
Democrats and minority groups including the League of United Latin American Citizens warned that using voter registration data to redistrict would impose a bias in the county's new precinct lines and leave behind groups who are less likely to participate in elections.
In perhaps a more consequential ruling for the county's struggle with redistricting, the Supreme Court halted the Trump administration's directive for the U.S. census to ask about people's citizenship, calling the administration's reasoning "contrived."
The president immediately tweeted, saying he asked federal attorneys if the 2020 census count could be delayed.
"I figured this is a good time to address it before there is a delay," Coleman said Friday. "I can't predict if and when the census is going to be postponed or not."