The 2022 county health rankings are out, and Denton County is rated second in the state in health outcomes and seventh in health factors.
The annual health rankings — known as County Health Rankings & Roadmaps — are a program of the University of Wisconsin Population Health Institute, which collaborates on the project with the Robert Wood Johnson Foundation. According to its website, the program "provides data, evidence, guidance, and examples to build awareness of the multiple factors that influence health and support leaders in growing community power to improve health equity."
Numerous data points are used in the ranking process, including county-level measures from national and state data sources. A model is available online showing an outline of the different data points, which fall into two categories: health factors and health outcomes.
Simply put, "health outcomes" refer to how healthy a county's population is right now, while "health factors" refer to the elements that go into a person's health. The program measures health outcomes through length and quality of life, while health factors include anything from education to diet and exercise. The data points come from a variety of past years, mainly from 2020 or prior.
The study resulted in spectacular overall grades for Denton County, which was rated second in health outcomes and seventh in health factors among all the counties in Texas. Denton County Public Health Director Matt Richardson presented the findings at Tuesday's Commissioners Court meeting, hitting the highlights and the low points.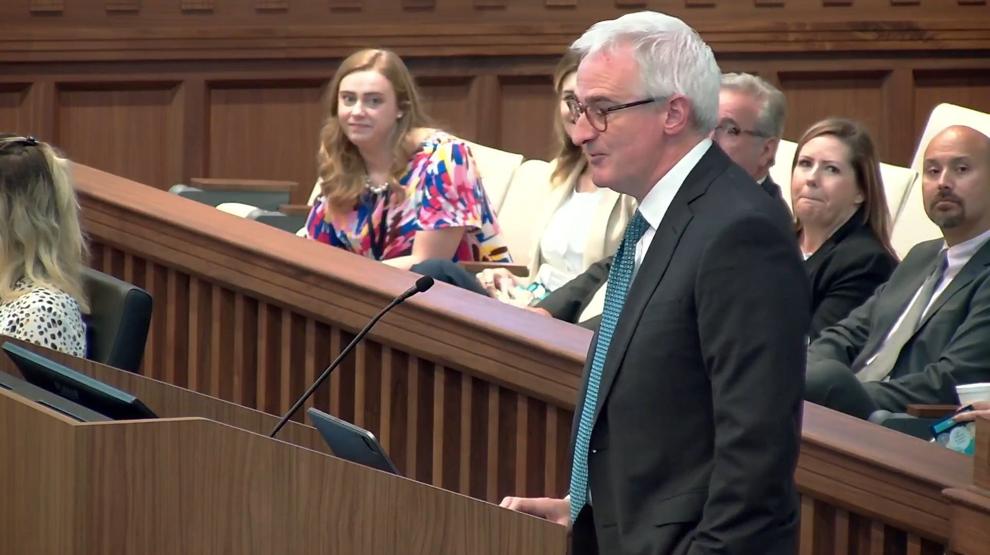 The good
Half of the health outcomes formula comes from the premature death measurement. That's calculated by years of potential life lost before age 75, adjusted for every 100,000 people. The 2022 rankings used data from 2018 to 2020, and the formula weighs deaths more heavily the further away from 75 they happen, because it deems younger deaths as more preventable.
Denton County came in at 4,400 in the metric, putting it far below the Texas average of 7,000 and even the "top U.S. performers" mark of 5,600. The five leading causes of death for those younger than 75 were cancer, heart disease, accidents, self-harm and chronic lower respiratory diseases.
The county also graded well in quality of life. Of all adults, 16% reported fair or poor health, compared with the Texas average of 21%. It got another positive evaluation in "poor physical health days," the average number of physically unhealthy days reported in the past 30 days. The Texas average was 3.6; Denton County came in at 3.2.
Some other statistics aren't included in the rankings calculation but are still reported by the project. The county graded near the top of the U.S. in average life expectancy, at 81.7 years, while the Texas average came in at 78.4. Child mortality was another bright spot for the county, at 30 deaths for every 100,000 residents under the age of 18. The Texas average was 50.
Far more statistics go into the health factors segment, in which Denton County rated seventh. In adult smoking and access to exercise, the county rated better than the top U.S. performers mark. It also bested the Texas average in adult obesity, food environment, physical inactivity and sexually transmitted infections.
The bad
It wasn't all positive for Denton County. While only 13% of residents under 65 don't have health insurance — better than the 21% statewide average — the county's health providers see higher volume. There are 220 more residents than the average Texas patient-to-doctor ratio, and 60 more residents than the average patient-to-dentist ratio. Compared with top national performers, the numbers grow even larger.
"This is a place for possible improvement," Richardson said. "I'm not sure what that really means for us. It is a proxy of health care access, so I think that's something to continue to observe."
The county's physical environment presented some problems as well. In air pollution, the county measured worse than the state average, and wasn't far from twice the measurement of the top U.S. performers. Commutes were longer for Denton County residents, with 47% of people who drive to work alone reporting their commute was longer than 30 minutes. The Texas average for that response was 39%.
"There are some indicators that are just going to be out of our control," Richardson said. "Some of the built environment is what it is. … DFW airport, I-35, these things aren't going to change soon. … Some of those, we can move the needle on."
Richardson also pointed out housing costs as a concern, although the county actually bests statewide averages in housing metrics. Severe housing problems (overcrowding, high costs and lack of plumbing or facilities) occur in 14% of Denton County homes, compared with 17% statewide. Overall homeownership works out to 65% for the county and 62% for the state, and 11% of Denton County households spend half or more of their income on housing, compared with 13% for the state.
In all of those metrics, the top U.S. performers are easily better. Richardson said he expects the situation will only get worse as the Dallas-Fort Worth region's housing market continues on its current trajectory.
"I expect this indicator to worsen in the metroplex, and that will impact our score in future years," Richardson said. "Homeownership expenses in Denton County really are skyrocketing."
DCPH identified a few other concerns, but overall, Richardson said he's pleased with where the county is at.
"Those are places for improvement, but it's good to be No. 2 out of 254 in those health outcomes," Richardson said.