Denton County Public Health is hesitant to start testing for coronavirus antibodies, but director Matt Richardson told Denton County commissioners Tuesday that it would make sense to do so in the future as the number of COVID-19 cases locally and nationally grows and antibody test results become more useful.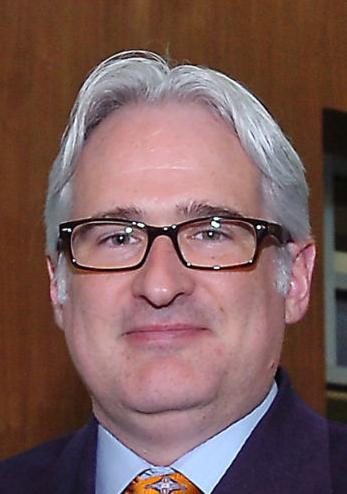 Richardson spoke about the different kinds of coronavirus tests available and showed that the number of cases in Denton County continues to trend upward during Tuesday's public health update at Commissioners Court. Commissioner Dianne Edmondson asked about plans to conduct antigen tests in the county, similar to how people are tested for the flu.
County public health currently conducts only PCR nasopharyngeal swab tests to specifically confirm whether or not someone currently has the novel coronavirus.
Richardson said antibody tests look for antibody markers, evidence that someone's immune system has already reacted to the coronavirus. Antigen tests look for some RNA markers of the coronavirus but are less specific and sensitive.
"I anticipate later in the summer, maybe the early or mid-fall, kind of depending on our case counts, we would add different types of tests into the totals to start to grasp the entire picture in the county," Richardson said. "But right now we're very hesitant because we're very concerned about a false positive, that overinflation of numbers."
False-positive rates are a little higher in antigen and antibody tests based on chance, he said, whereas chance plays a small part in the PCR test.
"I think we will add the antibody test at some point," Richardson said. "When we get to a 5% ... 10% of county residents testing positive [for COVID-19], now that antibody test — and by proxy this antigen test — becomes more accurate. … That reduces a false positive based on chance."
Richardson also walked the commissioners and online viewers through county public health's COVID-19 dashboard. The data shows the county has increased testing since early June, with about 6,236 tests done last week, but the positivity rate has remained high.
About 10.4% of the 6,236 patients tested for the coronavirus from June 28 to July 4 tested positive, a decrease of 1.2 percentage points from the week before, when the county positivity rate was at an all-time high of 11.6%.
The last time more than 6,000 people were tested in a week was May 31-June 6, but only about 2% of those people tested positive.
The daily number of cases continues to trend upward, and cases reported by symptom onset — the incubation period — are also showing a rise.
"If you look at symptom onset, you're also seeing a big rise in what we could call a surge in cases, and it really started beginning about June the 8th, and we're starting to see these cases really stack," Richardson said.
Through the rest of the meeting, commissioners approved: a funding request from United Way of Denton County to allocate CARES Act relief money for housing assistance; nonprofit assistance and food assistance due to COVID-19; a bill report from the Denton County auditor; specifications for cyber liability insurance and appointing an evaluation committee; a budget amendment request from the sheriff's office to transfer $5,741 in excess funds to purchase a Motorola radio encryption programmer; and the appointment of Denton County Precinct 3 representatives.
Denton County Judge Eads also announced to the public watching that the county had extended the application date for the Denton County OPEN Business Grant to noon Tuesday.