Brad Sebastian started at Denton County Emergency Services in 2015, working his way up the ranks until he was sworn in this week as fire marshal — a role that comes with big shoes to fill after Roland Asebedo's death last September.
Sebastian was born in Gainesville but moved to Krum as a fifth grader, where he says he's practically lived ever since. His career started off working for aerospace company Boeing, though a friendship with the chief of Krum's volunteer fire department ended up steering him in a different direction.
"As a child, we lived by the fire station, and I could always see those guys go out on calls," Sebastian said. "As a young man growing up, you're like, 'Wow, that's kind of cool.' I always had that in the back of my mind."
Sebastian's now-20-plus years of experience in the emergency services field started then, as a volunteer firefighter. Eventually, the city of Krum was ready for its firefighters to go full-time, and he ended up leaving his job to take up that opportunity. He spent years at the city, studying to become a fire investigator and fire inspector.
Sebastian also graduated from police academy, starting in 2010 as a reserve police officer for Krum while continuing his work as a firefighter. He said he enjoyed the comradery and brotherhood of the fire station, but also was intrigued by the work of the county fire marshals.
"Some of the fire marshals from Denton County would come out to our fires and our station," Sebastian said. "I thought that's a really neat part of the job because they still get to be involved."
Using his police and firefighter experience, Sebastian landed a deputy fire marshal job at the county in 2015. He has worked his way up since — promoted to senior deputy fire marshal and then to assistant fire marshal. The head fire marshal position had been held by Jody Gonzalez before Roland Asebedo was appointed to the role in October 2020.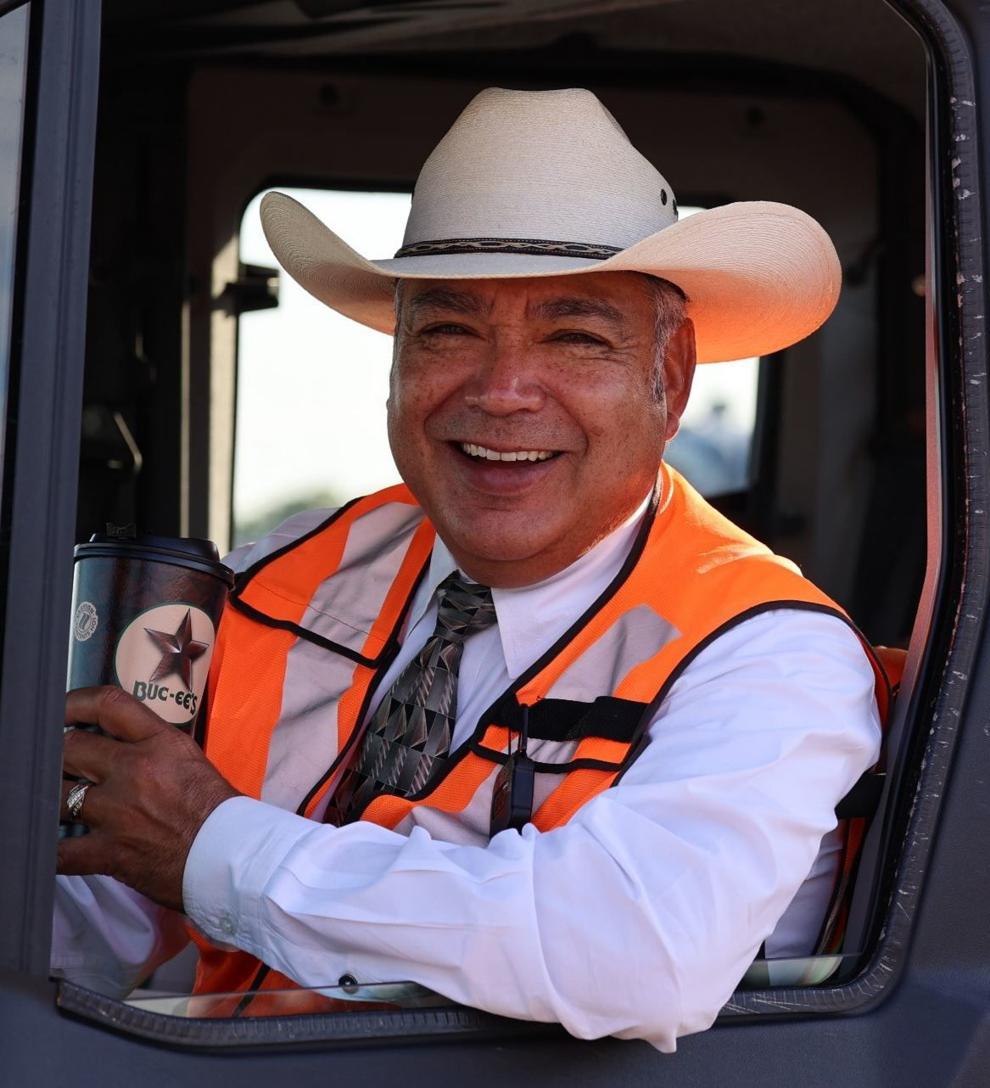 Last September, Asebedo died of complications from COVID-19, creating a sudden void in the county's emergency management hierarchy. The emotional toll was felt far beyond just his work, with hundreds of people from several agencies across the county showing up to say goodbye at his funeral.
"The passing of someone like Roland, for us, was a shock," Sebastian said. "That was something that nobody's set to go through. … It's something every day that we think about."
The fire marshal has several responsibilities, including meeting with contractors, developers and local fire chiefs, as well as making sure the county's complying with state government code. Sebastian said he's been doing much of that work since Asebedo's death, and that the transition wasn't too difficult because he worked so closely with him already.
At his swearing-in ceremony at the year's first County Commissioners Court meeting, Sebastian thanked both Asebedo and Deputy County Administrator Jody Gonzalez for their mentorship. He said he always believed he could make it to fire marshal, but that he hates it happened the way it did. Still, there are several lessons he's hoping to move forward with.
"With Roland, the biggest thing I learned from him is the kindness," Sebastian said. "How he treated people was very visible. The care he would have for everybody. … everybody's emergency is different and everybody's need is different."
Sebastian said he's hoping to advance the county's ability to work with municipalities and best deliver emergency services to its unincorporated residents, of which there are well over 100,000. But in general, he won't "look to be making big changes."
"I think I'm very much like [Roland]," Sebastian said. "I'm personal, I love people. … I'm very grateful for the mentorship from Roland and Jody. I would not have been standing there taking the oath had it not been for both of them."