Twenty years ago, Lee Clay was in his first year as a student and football player for the University of North Texas. Saturday, he attended Apogee Stadium as a fan instead — and to continue a 15-year tradition of using homecoming week as a reunion with family and friends.
Clay, who made the trip from Midlothian with his wife and kids, said the homecoming tailgating tradition started out small in 2006, the same year he graduated. It operated out of cars then before evolving into tents and, eventually, into the mega celebration it is now: over 30 family members and friends huddled around his trailer for grilling, drinks and games.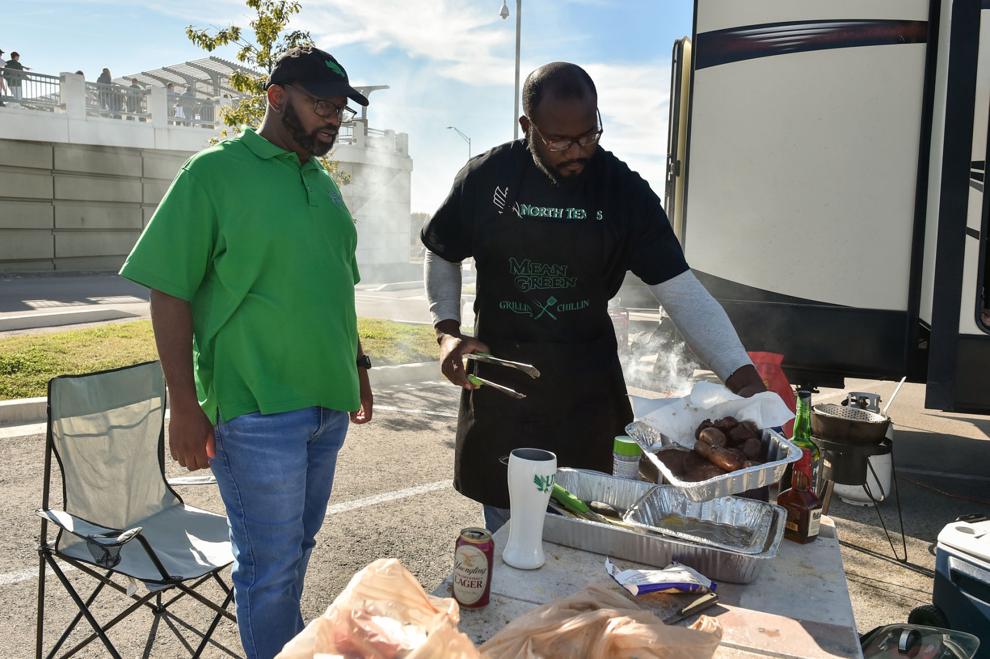 Clay joked that it might be hard to find much on his career as a defensive and special teams player in the early 2000s, but said his support for the team hasn't wavered since then. For him, coming out to each year's homecoming game is a way to connect with the past.
"We know we're going to see guys from years past," Clay said. "I've seen teammates I haven't seen in years."
But the main reason for the annual celebration is meeting up with family and friends. While it started out modest, Clay said the tailgate has evolved into a full-on family reunion, with multiple generations of different families represented. While scheduling makes regular meetups difficult, they can all find the time to come together for UNT football.
One example of that can be found in James Hicks, UNT class of 2005, who said he met Clay when he was rooming with Hicks' cousin. He said the benefit of tailgating is simple.
"We catch up with each other once a year and we've been doing it so long, we've grown into family," Hicks said. "It's therapeutic to come out here and see people you went to school with."
Shellea Mason, another member of the crew who graduated in 2003, said the reunion is a chance to take a break from the usual day-to-day work.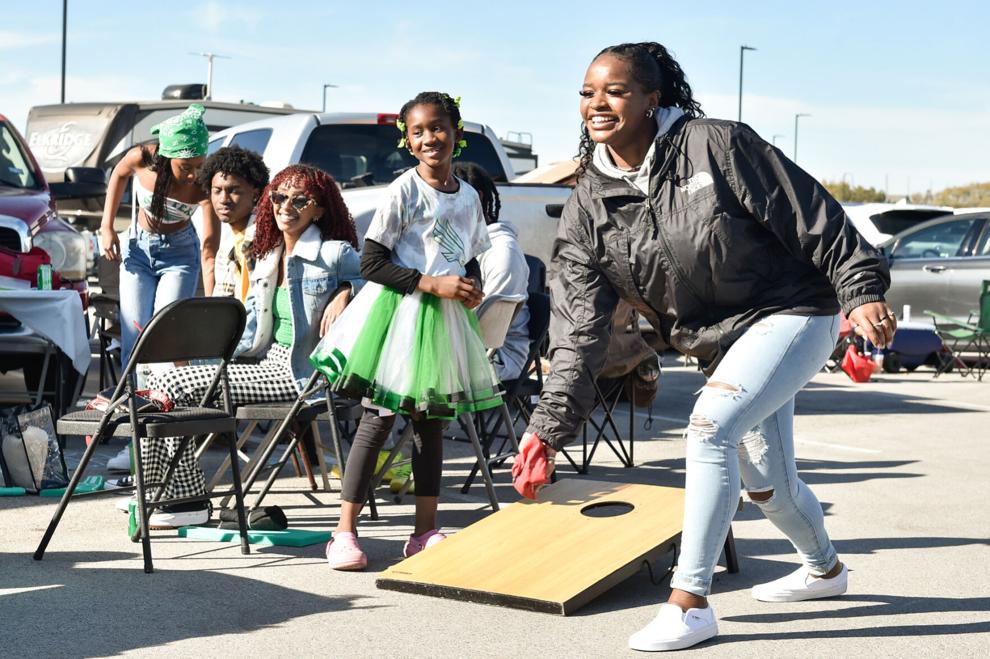 "This would be the thing we look forward to," Mason said. "We're all busy. … It does give us a way to see each other and at least touch base."
Of course, the crew isn't there just for each other, but for the game as well. UNT kept its bowl hopes alive Saturday, beating the University of Texas at El Paso on a field goal with seven seconds left. The win was the Mean Green's third in a row after starting 1-6, and the roller coaster season has drawn out plenty of strong opinions — but Clay remains optimistic about the progress he's seen since he left the program 15 years ago.
"Everyone has room for improvement and everybody can find something [to criticize] if they want to," Clay said. "I'm always going to be on the positive side."