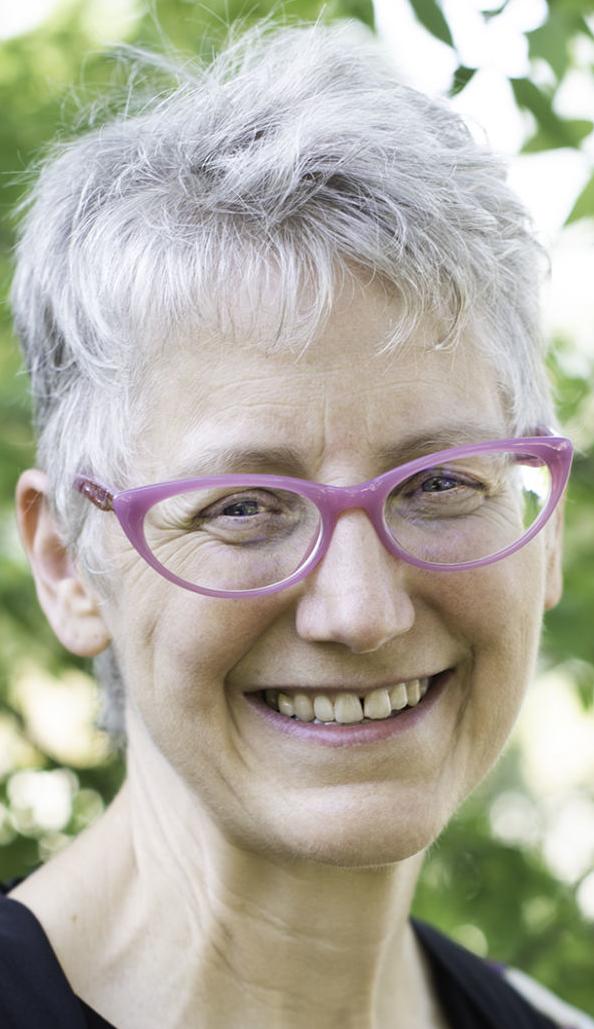 Gently across the threshold, I make my way into my parents' red clapboard farmhouse in rural Maine.
It's the mid 1990s, and I've driven 75 miles over back roads and imagined at least 100 ways the conversation will unfold. Would it be as much of a surprise to my parents as it was to me, to find out that I've fallen in love with a woman? That the constructs of my life as a cisgender, heterosexual woman married to a cisgender, heterosexual man living in a house with a white picket fence would not go exactly as planned?
This day, I'm keenly aware that I arrive on the heels of so many who have opened doors and minds, offering education and advocacy on behalf of the lesbian, gay, bisexual, asexual, intersex and transgender community. I wonder now, how this coming out as lesbian conversation will go with my mother and father.
Would the stories I've heard over the years of rejection and alienation be the outcome? Would they ask questions I'm not prepared to answer? How will their faith impact how they hear this news? Will my family fracture beyond my imminent divorce already on the horizon? So many possibilities loom in the air as I call out that I've arrived for a visit.
Greeted by my mother, I essentially stumble into the story that has become my life. She responds with love, and we talk some about what this means for us. At this point, heart beating fast and feeling flush, I ask her if perhaps she might be willing to tell my dad for me. No, that was not going happen. Instead she encourages me to go into the living room and tell him myself. And so the story stumbles out for the second time in a row.
For those of you with an engineer in your circle, you might recognize the moment of silence that seems to go on forever as the Rolodex of the mind is reviewed for any fact that might be appropriate for just such a moment. That is exactly what happens before my father responds to me, looking earnestly and focused, "Well, you know, you're not alone."
Indeed, I was not alone. A few years earlier, I had found my first Unitarian Universalist congregation, where the work of deconstructing bias around issues of sexual orientation and gender at both the national and local levels were occurring. As an adult, I finally found a faith rooted in the inherent worth and dignity of every person, inviting me into the possibility of being who I fully was.
I wondered what my life might have been like if I had participated in the Unitarian Universalism and United Church of Christ lifespan sexuality education curriculum, Our Whole Lives. The program is designed to dismantle stereotypes and assumptions, build self-acceptance and self-esteem, foster healthy relationships and improve decision-making. I wondered how my narrative would have changed if, as a teen, I had found a program like OUTreach Denton's Spectrum group for LGBTQA youth to attend for socializing and support.
Now, I am 25 years beyond this family conversation. This month marks the 50th anniversary of the riots at the Stonewall Inn in New York City, where transgender and gay patrons resisted a police raid and spurred the organization of gay activist groups. I am grateful to the brave transgender women of color such as Marsha P. Johnson and Sylvia Rivera, who went far beyond a mere coming out during the Stonewall era to resist brutality and oppression. The first Pride march happened the year after the Stonewall riots.
Our Unitarian Universalist work for justice, respecting the inherent worth of all people, is not done. We continue to read of horrific violence toward the transgender community in Dallas. Last week marked the death of Chynal Lindsey; last month, the brutal beating and murder of Muhlaysia Booker. Last October, Brittany White was murdered in Dallas.
My Unitarian Universalist faith calls me into action and calls me to understand our interdependence with each other. The hymn "Building Bridges" comes to mind in this month of June: "Building bridges between our divisions, I reach out to you, will you reach out to me? With all of our voices and all of our visions, friends, we could make such sweet harmony." These words, written by the women of Greenham Common Women's Peace Camp in England in 1983 and put to music, is one of my favorite rounds in our Unitarian Universalist hymnal.
This June, Pride Month, join me in building bridges in our community.
For more information about Spectrum Denton, email outreachdenton@gmail.com.