Denton residents who knew her remember Jimmye Kimmey in many roles: an Episcopal priest, a photographer and a local history advocate. But she was perhaps best known for her activism in abortion access, including a decadelong stint as executive director for the Association for the Study of Abortion, during which she's credited with coining the term "right to choose."
Kimmey died Feb. 2 at 97, announced publicly by St. Barnabas Episcopal Church in Denton. She served as priest associate at St. Barnabas for years prior to her retirement from ministry. According to the post, she was one of the first women ordained to the priesthood in the Episcopal Church, and served as canon to the ordinary in the Diocese of New York.
In response to the announcement, dozens of local churchgoers shared fond memories of their experiences with Kimmey. Her local ties to Denton, though, come from just one chapter of her life.
Much information about Kimmey's early life can be found in a 1965 profile about her, written as part of a program guide for the Educational Broadcasting Corp. She hosted a program for the network, Portrait in Thought, in which she interviewed high-profile guests on matters of philosophy.
Kimmey was born in Houston to an "independent oil man." She moved towns frequently but "thought nothing of rising at dawn at her grandfather's farm, picking out a horse, roping it and riding all day across fields, creeks and neighboring ranches." She took a liking to school and reading — even if her mother thought books were "misplaced energy."
"When dish time came in the evening," the article reads, "She'd say plaintively, 'Please let me finish this chapter …' and that led into another, and another and another."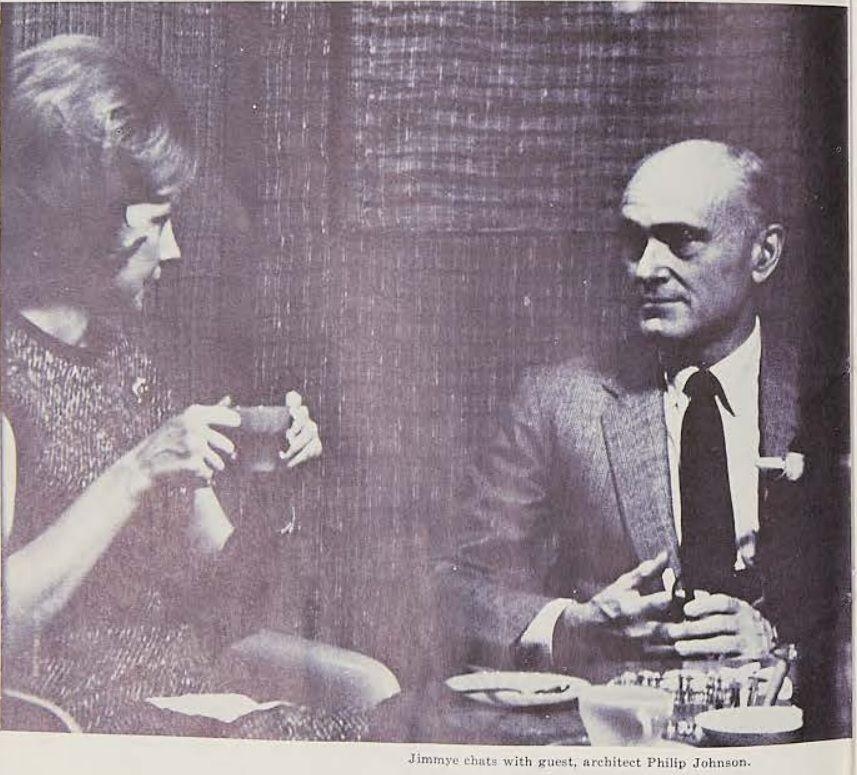 Kimmey majored in government at the University of Texas at Austin, then received a master's degree from Columbia University. She was an active photographer as well, and her path eventually led her to abortion advocacy, including spending 10 years as executive director of the Association for the Study of Abortion. That was from 1966 to the organization's closure in 1976.
Several sources credit Kimmey with major advancements in abortion access. In specific, they credit her with framing the idea of being against existing abortion laws as the "right to choose," ultimately leading to the "pro-choice" term still used nearly 50 years later.
A 2010 NPR article, based on an interview with a journalist who wrote a book on abortion history, included Kimmey's "right to choose" memorandum as an instrumental piece of the abortion debate prior to the landmark Roe v. Wade ruling in 1973.
"Right to life is short, catchy, composed of monosyllabic words — an important consideration in English," Kimmey's memorandum read. "We need something comparable. Right to choose would seem to do the job. And ... choice has to do with action, and it's action that we're concerned with."
Ties to Denton
Kimmey's Denton ties came from her brother, John, who bought a historical home on West Hickory Street in 1986. He died in 1993 and she came to own the house thereafter. Historic Denton Inc. founder Randy Hunt, who helped her eventually sell the house, said she cared greatly about its historical value.
"I had brought maybe four or five people to her," Hunt said. "She wasn't doing it to make a dime. She was selling it to continue the life of the house, and she wanted someone who would respect it as much as her brother did."
Many Denton residents came to know Kimmey after she was well into her 90s, whether it was at her house or at The Vintage retirement community, where she spent her final years. Hunt recalled her as very active in the community.
"Jimmye was a lot of fun to be with," Hunt said. "She was a deep thinker. She cared about folks."
Forth Worth-based photographer Ben Davis met Kimmey when he was in graduate school at the University of North Texas. He started attending St. Barnabas and was introduced to Kimmey, a fellow photographer. He said she even started attending some classes with him, and recalled how sharp she was in her later years.
"She loved problem-solving, working stuff out and being in very difficult situations intellectually with other people," Davis said. "You would want to slow walk her because she's in her 90s, but you realized you'd find yourself sticking up for yourself pretty quickly. ... She was just a force."
UNT music professor Jennifer Lane met Kimmey while canvassing a Denton City Council election. Kimmey invited her inside the historical home and she learned about some of Kimmey's advancements.
"She did not feel like a 90-year-old at all," Lane said. "Her voice was very lilting and just full of energy. ... You didn't want the conversation to end. I just felt like she was just somebody I really connected to, unusually and immediately."
Funeral details will come at a later time from St. Barnabas.