An 11-year-old runs excitedly onto the playground at Mack Pack in Denton before stopping on a dime. He looks surprisingly at his smartphone.
"Uh-oh," he says. "Lava!"
He hurriedly jumps onto a short ladder that takes him momentarily to safety. Smartphone still in hand, he looks for his next move.
That could be the scene for many children and their parents at Denton playgrounds if city officials decide to incorporate developing technology designed to enhance children's outdoor experiences.
"That virtual component is coming," Drew Huffman said. "The playground industry is looking at it, and this technology is ruling a lot of decisions."
Huffman is assistant director for Denton's Parks and Recreation Department.
"I did a presentation on Tuesday on our two newest playgrounds at Joe Skiles and Mack parks and on how we go about this, what we look at and all aspects on choosing a playground," he said. "The playground industry wants to get into this aspect of virtual reality. It has to do with not only their phones but with the way the surface of the playground is installed."
Here's how it would work, Huffman said: The playground manufacturer designs an app for smartphones that kids could access. "And the floor turns to lava. A lot of kids like to have that aspect of the floor being lava. How do I get from Point A to Point B without touching the floor? I understand that sometimes, maybe they just need to be outdoors and off their phones. But with some kids, maybe using their smart devices would increase their time playing outside."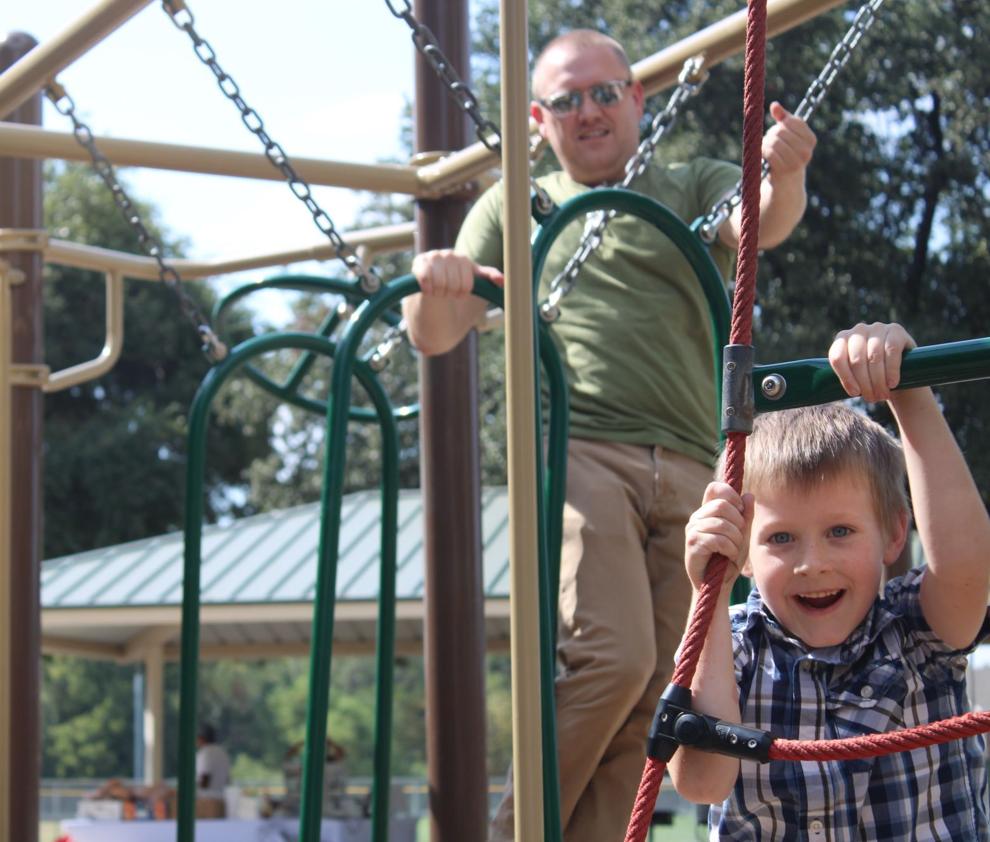 On Dec. 1, City Council members approved spending a combined $197,133 on new playground equipment for Joe Skiles and Mack parks through Landscape Structures. A company representative did not return a message seeking comment.
"We do have a playground replacement plan," Huffman said. "We are looking to replace playgrounds at 15 years."
Installing new playground equipment is part of a larger plan over the next 25 to 40 years to build more parks and trails across Denton. It is consistent with a campaign to ensure residents are within a 10-mile walk of a city park. That plan is expected to be complete in late 2021.
The city maintains 23 parks and more than 22 miles of green trails. The 10-Minute Walk campaign calls for Denton to create eight to 10 new parks or trails to provide access to 16,000 to 20,000 residents.
"We don't want to install cookie-cutter playgrounds all over town," Huffman said.
According to city documents, the Parks and Recreation Department "has continued to work [toward] updating the city's playground inventory with new structures that meet current safety regulations."
The playground at Mack Park was installed in 1997. The one at Joe Skiles was built in 2001.