North Central Texas College's downtown Denton campus is right on schedule with construction and will be ready for students this fall.
There's only about a month of construction left for the parking garage, and the main exteriors at 314 E. Hickory St. will be completed at the beginning of June, said Dan Doss, director of purchasing and special projects.
The Denton campus, the sixth location for NCTC, will be named the First State Bank Exchange at North Central Texas College after the bank donated $1 million to help open the campus. Construction started last summer to turn the old Denton Record-Chronicle building into a classroom building and to add a parking garage across the street for students and staff.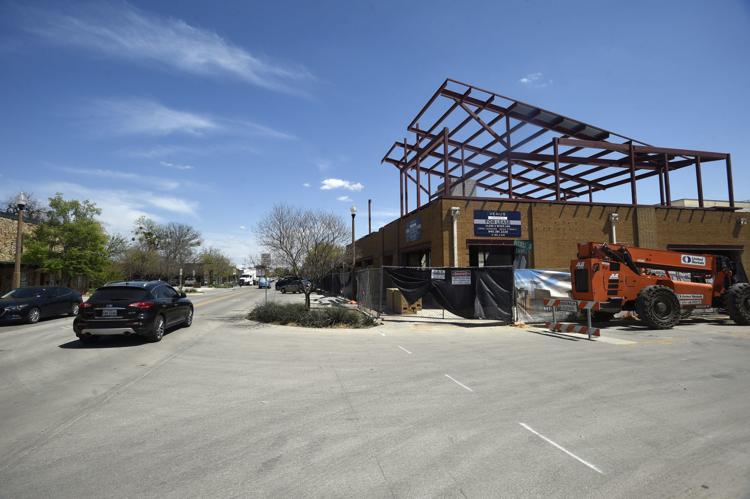 The four-story parking garage between East Mulberry and Sycamore streets may not open until school starts in August, said Chris McLaughlin, senior director of emergency management and institutional assurance. It's set to have 325 parking spaces.
Rules on public use of the garage aren't quite yet set. The primary goal for the garage is to be able to contain the vehicles of people at the campus instead of adding to downtown congestion.
"For the moment, the garage will be reserved for just NCTC activity for a period of time to ensure we have all of the spaces we need to avoid negative impacts to downtown parking," McLaughlin said in an email.
The garage will also feature a Knightscope security robot, which will be used to monitor people and cars in the lot. The robot sits at 6 feet tall and has sensors to monitor activity and space.
"It patrols continuously, so it gives us a higher level of security than if we just had personnel," Doss said.
Construction on the downtown building will add a second floor to part of the building, for a total of 45,214 square feet. In addition to classroom space, there will also be retail and dining. The majority of work will be completed in June, with furniture and equipment starting to arrive in the summer, Doss said.
"Our first big lecture hall installation is May 1; after that, the furniture will start coming in June," Doss said. "By the third week of June, you'll really see the building take shape."