Dwain Bean taught a host of lessons to generations of students in Denton. He taught some to golf, others to play football and even more how to drive, including Jason Mills.
"We would have to go through the McDonald's drive-through first thing in the morning," said Mills, a former Denton High School and University of North Texas football standout who took driver's education from Bean.
Memories of those lessons came flooding back for Mills and hundreds of others this week when they found out a cornerstone of the Denton community died on Saturday. Bean was 77.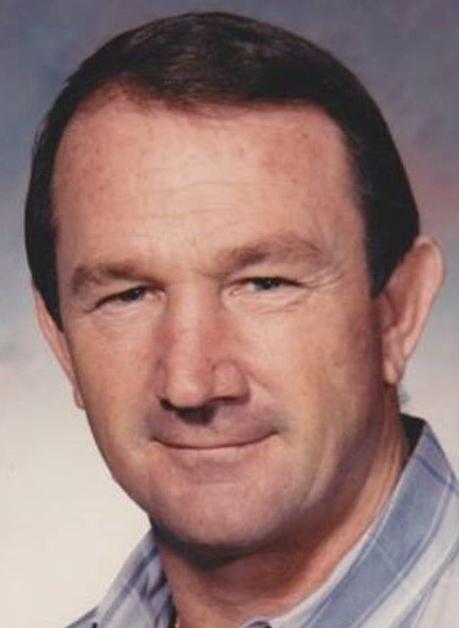 Bean came to Denton to play football for UNT in 1962 and went on to a Hall of Fame career as a running back for the Mean Green. Bean then spent 30 years as a coach and teacher in Denton ISD.
A celebration of Bean's life will take place from 6:30 to 8 p.m. Tuesday at Denton Country Club. Burial will be a private family service.
"Think of all the kids he coached and taught," said Ken Garland, who coached with Bean at Denton High. "You don't last 30 years in one place unless you are respected by the kids, the coaches and administrators.
"There will be a lot of people he coached at his memorial [Tuesday]. That is why we coach. You hope that you have an impact. He had an impact on this town and Denton High School."
Bean came to Denton after a standout career at Tyler Junior College and contributed right away for what was then North Texas State University. He led the Missouri Valley Conference in rushing in 1962 and 1963.
Bean rushed for 657 yards as a junior and 770 yards as a senior. He scored 12 rushing touchdowns in that span.
UNT included Bean in its 1997 Hall of Fame class. He was also a member of the Tyler Junior College Circle of Honor.
"He was a good running back and hard-nosed," UNT Hall of Fame coach Ken Bahnsen said. "He fit in really well with us.
"He was also a good guy. I never heard Dwain say anything bad about anybody. He wasn't about himself, he was about the team."
Bean was selected by the Green Bay Packers in the 12th round of the 1964 draft during the tenure of legendary coach Vince Lombardi. He went on to play in the Canadian Football League for two years before returning to Denton, where he continued to cement his legacy as a coach and teacher.
Garland said some of his best memories from his coaching career are from teaming with Bean to coach the Denton "B" football team. Bean and Garland led the squad to a 10-0 record in 1975.
Bean continued to coach football but made his biggest mark while coaching golf. He led Denton to 18 district titles.
Garland said that total ranks among the best in the history of Denton ISD athletics for a head coach in any sport.
"He was an old-school guy," said Mills, who played golf for a season under Bean in addition to playing football. "It made sense that he played for Lombardi. He coached golf like it was football."
Bean balanced that hard-driving approach with a personable touch Denton students enjoyed.
"Dwain was a guy who was easy to get along with. He always had a joke to tell and a smile on his face," said Chuck Mills, who played and coached at UNT and in the high school ranks in the area.
"Dwain was tough, but fair," Garland said. "The kids he coached gave 100 percent for him.
"Those kids are his legacy."
Bean was born on Oct. 22, 1941, in Beaumont. He is survived by Amanda, his wife of 55 years; a son, Russell Bean, and his wife, Margo; a daughter, Michelle Bean Bridges, and her husband, Sam; and a sister, Charlotte Bean Monroe; three grandchildren; and two great-grandchildren.