Like many Denton tenants, 24-year-old Azlyn Vaughn is terrified she will soon be evicted from her home. Vaughn used to juggle three service industry jobs in order to cover her rent at The Forum at Denton Station student apartments.
She has been laid off from all of them as a result of the coronavirus pandemic.
That's undoubtedly the case with many of The Forum's college student-aged renters. Still, Vaughn said that every few days since mid-March, property management has sent reminders to pay rent in full by April 1 — no exceptions.
"It is nonsensical to be asking tenants who can't work to pay rent," Vaughn said. "They clearly understand the gravity of the situation. They're just willing to put every single one of their tenants at risk."
Renters make up around 52% of Denton's housed population, according to the U.S. Census Bureau. And although evictions have been temporarily suspended by order of the Texas Supreme Court, many property management companies have made it clear that rent is still due.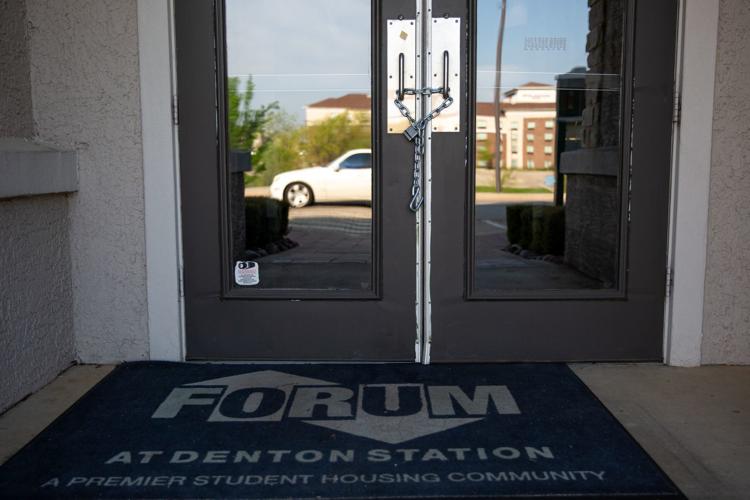 A spokesperson for Campus Advantage, The Forum's property management company, said in an email Monday that it has implemented a payment plan for eligible tenants.
Vaughn said it has been over a week since she tried to sign up for the plan and has yet to hear back whether she has been approved. Even if she were accepted, she said it wouldn't change much.
"The reality is that rent is due in two days, and I still don't have an income," Vaughn said Monday.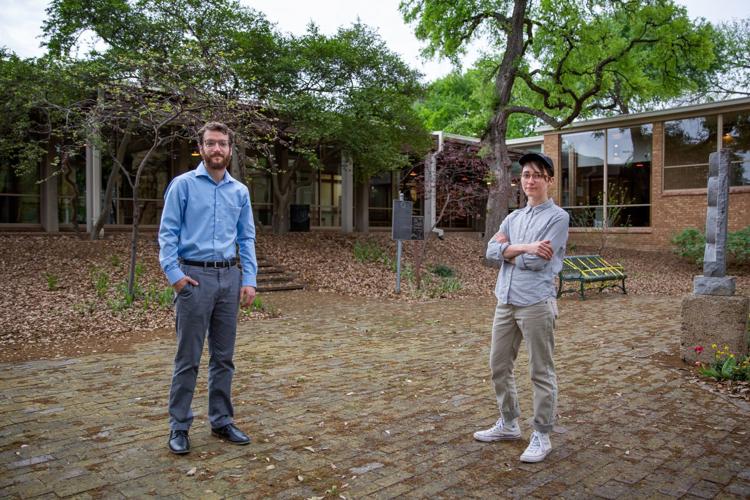 Two weeks ago, the Texas Supreme Court issued its fourth emergency order, postponing eviction hearings until April 19. North Texas Fair Housing Center coordinator Dewey Marshall said the move may have given some renters a false sense of security.
"What people don't realize is that it's kind of a facade," Marshall said of the order. "It doesn't buy any more time to get rent together."
It's true that Texas' justice of the peace courts have suspended eviction hearings until that date, Marshall said, but some precincts are still taking eviction filings. That means as soon as the courts reopen, tenants who didn't pay their full rent by the end of their lease's grace period can still be evicted.
As such, Marshall said Denton soon may witness a "massive increase" in homelessness.
This year has already witnessed an increase in evictions in Denton County, according to data compiled by attorney Evan Stone. January and February witnessed the highest number of evictions when compared with corresponding months from the past seven years.
It's still too early to tell, but it seems likely that the coming months will rank similarly as workers continue to lose their jobs.
Taylor Brakefield, owner of Professional Service Property Management, a single- and multi-use residential management service, says tenants are being offered relief, such as leniency and late fee waivers, during the outbreak. Notices were sent out asking for tenants to communicate their situation, but in general, she said, everyone has been anxious.
"There's a lot of confusion at this point and a lot of unknowns, and everyone is trying to figure out what's going on from both sides," Brakefield said. "I can tell you that we have ceased all evictions, but that this is definitely uncharted territory."
Brakefield, who manages properties in Denton, Dallas, Tarrant and Collin counties, said the hardest hit for her company has been larger multi-family properties in Dallas — where an increasing number of COVID-19 cases have been confirmed.
Over the past two weeks, the city of Denton has seen a surge in unemployment. Michael Carroll, an economics professor at the University of North Texas, said this year's unemployment rate will likely dwarf the city's 2009 Great Recession-era rate of 8.1%.
"Depending on how long this lasts, I certainly think it would be in the 20% range, even 25-30%," he said. "With 25% of workers in retail, recreation and food service industry, I think we could easily see unemployment in the 20% range."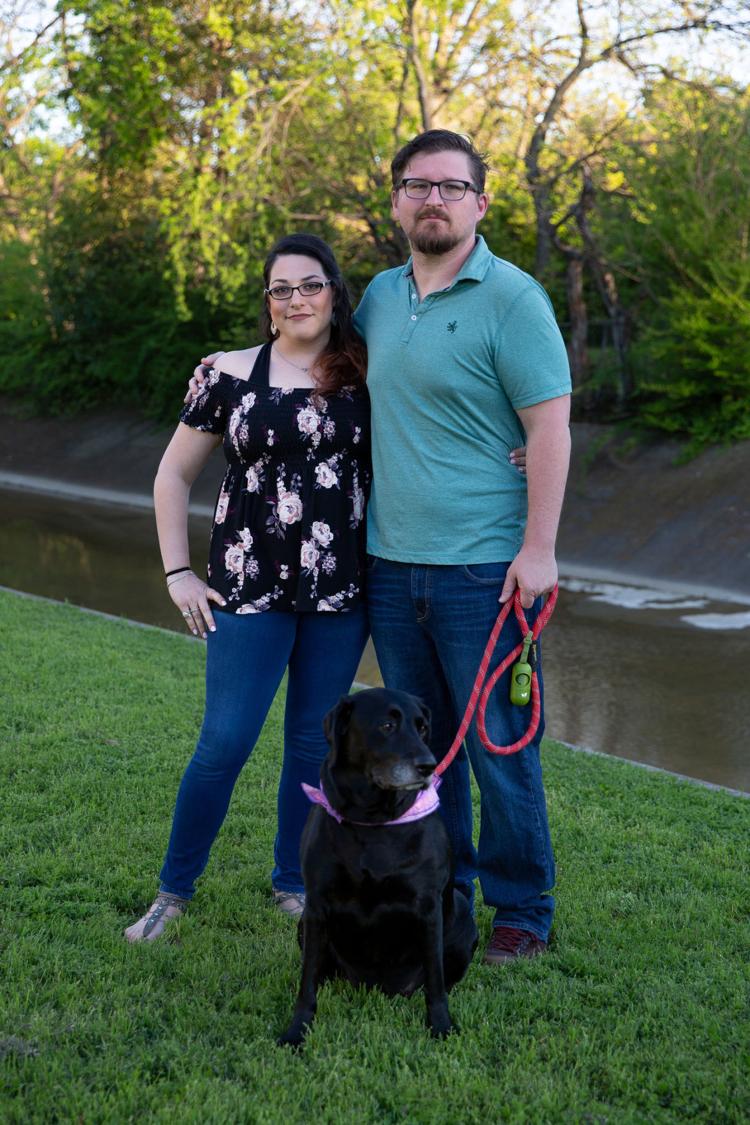 Tenant James Crane, 40, rents an Adami & Associates Realty-owned duplex, where he lives with his fiancee and their 6-year-old black Lab retriever, Maddy.
He said that after the pandemic hit Denton, his work hours were slashed and his fiancee was furloughed. Suddenly, their combined income dropped by 70%. Crane estimates that now after they pay rent and utilities, they won't have any money left for groceries and dog food.
Last week, Crane said he contacted an Adami representative to propose a payment plan. They responded in an email: "We are all being affected by this pandemic. Your situation is not unique."
Crane said that he was floored by their insensitivity and unwillingness to compromise.
"I've got to keep paying everything exactly the same, even though we're entering into the 'Great Depression, Part II'?" he said. "It doesn't make a lot of sense to me."
The Denton Record-Chronicle made multiple attempts to reach Adami & Associates for comment but had not received a response by late Tuesday.
Although Vaughn said she doesn't think she'll become homeless, she still doesn't know where she'll go if she's evicted. She said it's ridiculous that Campus Advantage isn't doing more to help tenants who may soon face homelessness themselves.
Vaughn added she has one simple question for the property management company that's worth $1.5 billion in student housing assets:
"Why are your profits worth more than my life?"