No flags for Juneteenth and LGBT Pride Month will be raised this month at municipal properties after a consensus of Denton City Council members determined that is a move that requires a "policy."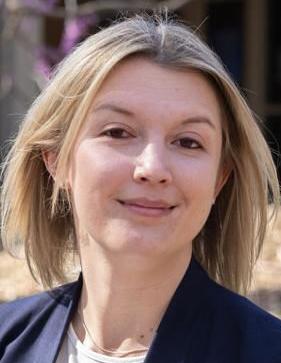 That decision came a week after at-large Place 5 member Deb Armintor requested raising the flags following an inquiry by a constituent. During Tuesday's meeting, she said little more than what she said a week ago. However, Denton Chief of Staff Sarah Kuechler said that officials have "done the best we can," and interim City Attorney Catherine Clifton said that "we have to do a resolution."
Ultimately, following a work session, council members chose what they believe is the best of three options provided by staff — to "create a policy to accept requests from a person or group to be considered, providing parameters and a process to review and approval."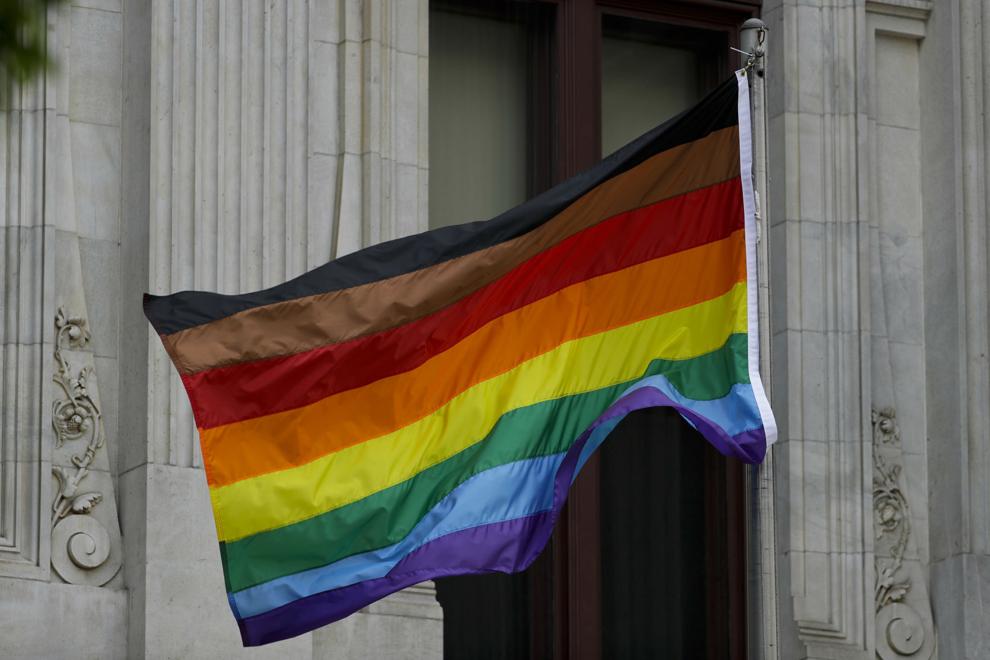 'Not autonomous'
After the meeting, Armintor said that while that option is better than nothing, it falls short of her expectations.
"It's sad to me that as diverse as an LGBTQ community we have that people still think of them as autonomous," she said. "This is not an autonomous community. They are interwoven [with us]. It's the simplest gesture."
Mayor Gerard Hudspeth disagreed.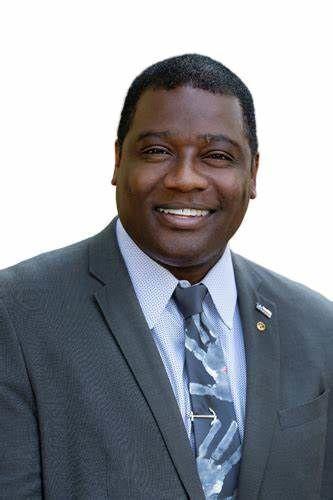 "There's no secrets in the city," he said. "We don't need to expose our city to lawsuits. To highlight the legal issues, I replied to the ACLU. It's not legally feasible. I've worked in the legal business for 20 years."
Hudspeth is a litigation consultant.
In a letter to council members on June 8, American Civil Liberties Union of Texas attorneys said the city has the "ability to commemorate LGBTQ Pride Month and Juneteenth … by flying flags at city hall to honor these events" and that such moves are "well within its authority."
District 4 council member Alison Maguire asked whether staff has "a plan" to vote on a policy for raising flags — other than the U.S. and Texas ones — for Juneteenth. Clifton said, "No," and Kuechler said that no resolution was placed on the agenda for adoption consideration.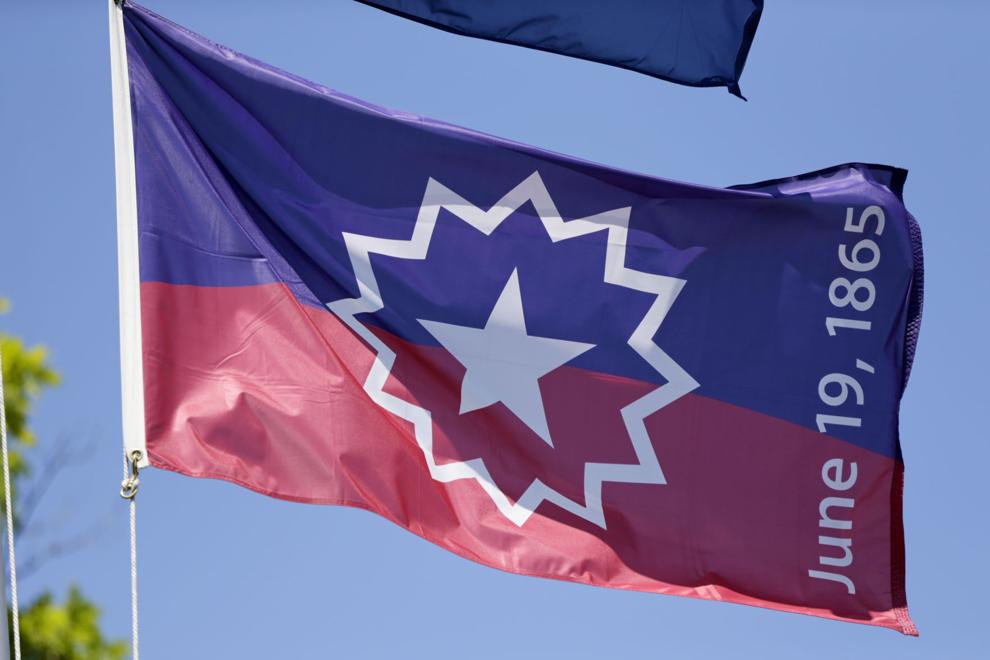 'Understand the process'
"We have a Juneteenth committee and that committee has not requested a flag … and that to me is an issue," Hudspeth said. "We have an entire Juneteenth flag process. You need to understand that process before you lend that direction."
The other options were to fly flags at council members' discretion through resolutions or to do nothing. According to a presentation included in the meeting agenda, staff members conducted "preliminary research" on how a handful of cities have handled such requests, including Dallas, where council members last month adopted a resolution directing the city manager to fly the Dallas Pride Flag — with rainbow stripes and the city seal — during June this year and each year thereafter.
A week ago, Armintor asked during a 1-minute pitch to raise the flags to commemorate Juneteenth and Pride Month. But that effort was challenged by fellow council member Jesse Davis and Hudspeth on procedural arguments.
Under the Texas Open Meetings Act, governing bodies may not vote on agenda items in work sessions. They may only discuss them.
Interim City Manager Sarah Hensley, in a May 22 email to Armintor, agreed to "order some flags."
"We will … place them at City Hall, Police Headquarters and Main Library," the email read. "We will place a blurb in next Friday report to let all Council Members know! Great idea!"
That was before Hensley reversed herself and asked that Armintor ask council members to approve the request or ask for staff direction. During the June 8 council meeting, Armintor received a consensus for a work session to consider the request.
Nondiscrimination ordinance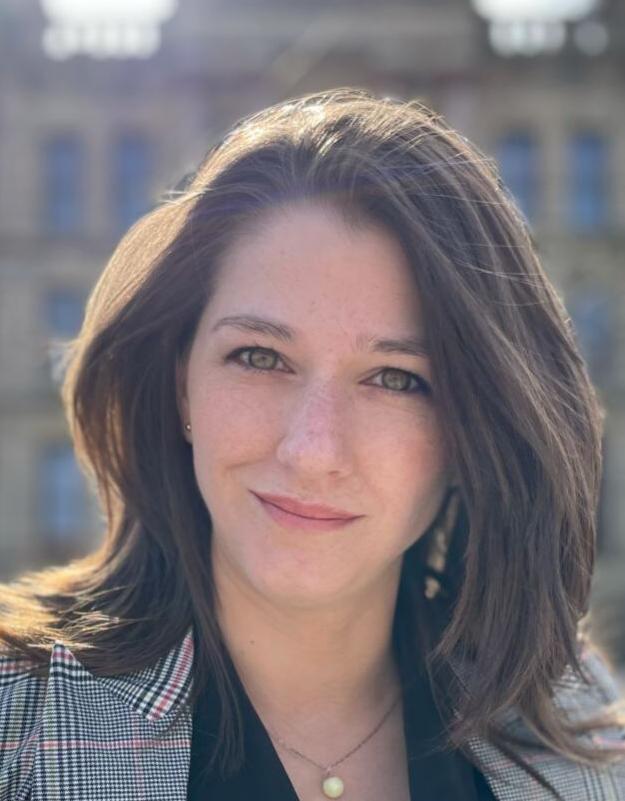 Also on Tuesday, following a 1-minute pitch by Maguire, a consensus of council members agreed to advance to work session a request to "revisit the issue of a comprehensive nondiscrimination ordinance" for the city — something that Armintor has previously proposed.
"Since staff already did quite a bit of work on this topic last year, I am also requesting that information compiled by staff regarding other Texas cities' nondiscrimination ordinances be included in an upcoming" Friday staff report, Maguire said.
Tuesday was the first hybrid meeting of the City Council. Hudspeth and council members Vicki Byrd, Brian Beck and Jesse Davis attended in-person, while Paul Meltzer, Armintor and Maguire attended remotely.