Most Denton City Council members said they would like to redraw at least some aspect of the city's existing council districts.
The city is currently split into four districts with two at-large seats, meaning voters have a say in three of the six seats on the council, as well as the mayor's seat.
Each of the four districts has roughly equal numbers of residents residing within its borders, according to a Tuesday presentation by a firm hired to help with the process.
Bob Heath, a lawyer with Bickerstaff Heath Delgado Acosta LLP, told council members that all districts cannot deviate more than 10% from the ideal population balance point.
For example, District 2, currently represented by Brian Beck, has 36,387 people in it, according to Heath's presentation. That is 4.1% above the ideal of 34,954, making it the most populous district.
District 3, represented by Jesse Davis, is the least populous at 3.67% lower than the ideal.
"As it turns out, Denton is within balance," Heath said Tuesday.
Legally speaking, the district's overall deviation of 7.7% means the City Council doesn't have to redistrict, but redistricting is still within its rights if it chooses to do so.
Council member Jesse Davis was the first to ask publicly Tuesday whether Denton's districts appeared to be gerrymandered and how they stack up to other districts in Heath's professional opinion.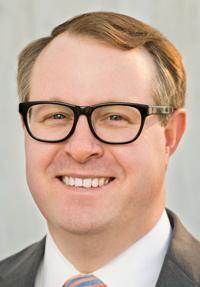 Heath, whose company helped to draw up the districts 10 years ago, said he believed they weren't badly gerrymandered, but that no map of the city's districts would be perfect in every metric.
Council members asked Heath about various aspect of potential redistricting, including the relative compactness of each district, racial considerations and other boundary tweaks that would further balance districts.
Members Brian Beck, Vicki Byrd, Alison Maguire, Deb Armintor and Paul Meltzer expressed an interest in tweaking the districts with fresh U.S. Census Bureau data in hand.
Beck showed an interest in drawing districts to have a more balanced number of people.
Byrd asked about the ability to adjust district boundaries around the idea of communities of interest.
Maguire felt the city could better balance districts 3 and 4, particularly as it relates to the area surrounding Denia Recreation Center. The area is nearly an island of District 4 surrounded by District 3.
Armintor agreed that and other areas could be zoned better despite redistricting limitations.
Meltzer mentioned borders around the University of North Texas as possible improvements the council could make.
Davis, alongside Mayor Gerard Hudspeth, were the only voices on the council who seemed reluctant to dive into a complex redistricting process if the city isn't legally required to.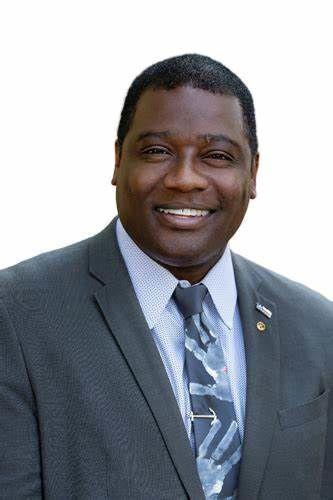 For instance, Davis said, there are reasons why current districts lay the way they do, and it's not always obvious by looking at a map how fair those boundaries are or are not. He specifically referenced the issue around Denia Rec Center.
"This is why I think we're best advised to go with what we have because it's not a little can of worms you open up," he said.
Mayor Hudpseth agreed, saying it's a remarkable achievement that the city's districts appear to be legally permissible 10 years after their making.
No formal vote was taken regarding changes to existing districts Tuesday.
With all but two of the seven voting members in favor of tweaking the existing boundaries, the issue is sure to return in subsequent meetings.