Updated at 7 p.m. with comments from the business's co-owner.
The Denton Sewing Center is closed indefinitely following a fire in the early morning hours Monday.
Around 3 a.m., the Denton Fire Department was working to put out a fire at the business at 1504 Malone St.
Battalion Chief David Boots, a spokesperson for the department, said the building is a total loss after the fire. Boots said passersby called 911 to report the fire around 2:27 a.m. after they saw smoke coming from the area.
"I knew it was bad from the get-go, but then you get inside and you see it was really bad," co-owner Paul Weigenant said in a phone call Monday afternoon.
No one was inside the building, and the cause of the fire is still under investigation.
According to a Facebook post from the business, Denton Sewing Center will be closed indefinitely. The family-owned sewing machine dealership has been open for 35 years, and Weigenant and his wife, Debbie, took over as owners in 1992. In addition to selling sewing machines and sergers, the shop also repairs machines and offers classes.
Paul Weigenant said they're planning to reopen the business in an adjacent building they own, though it will be smaller.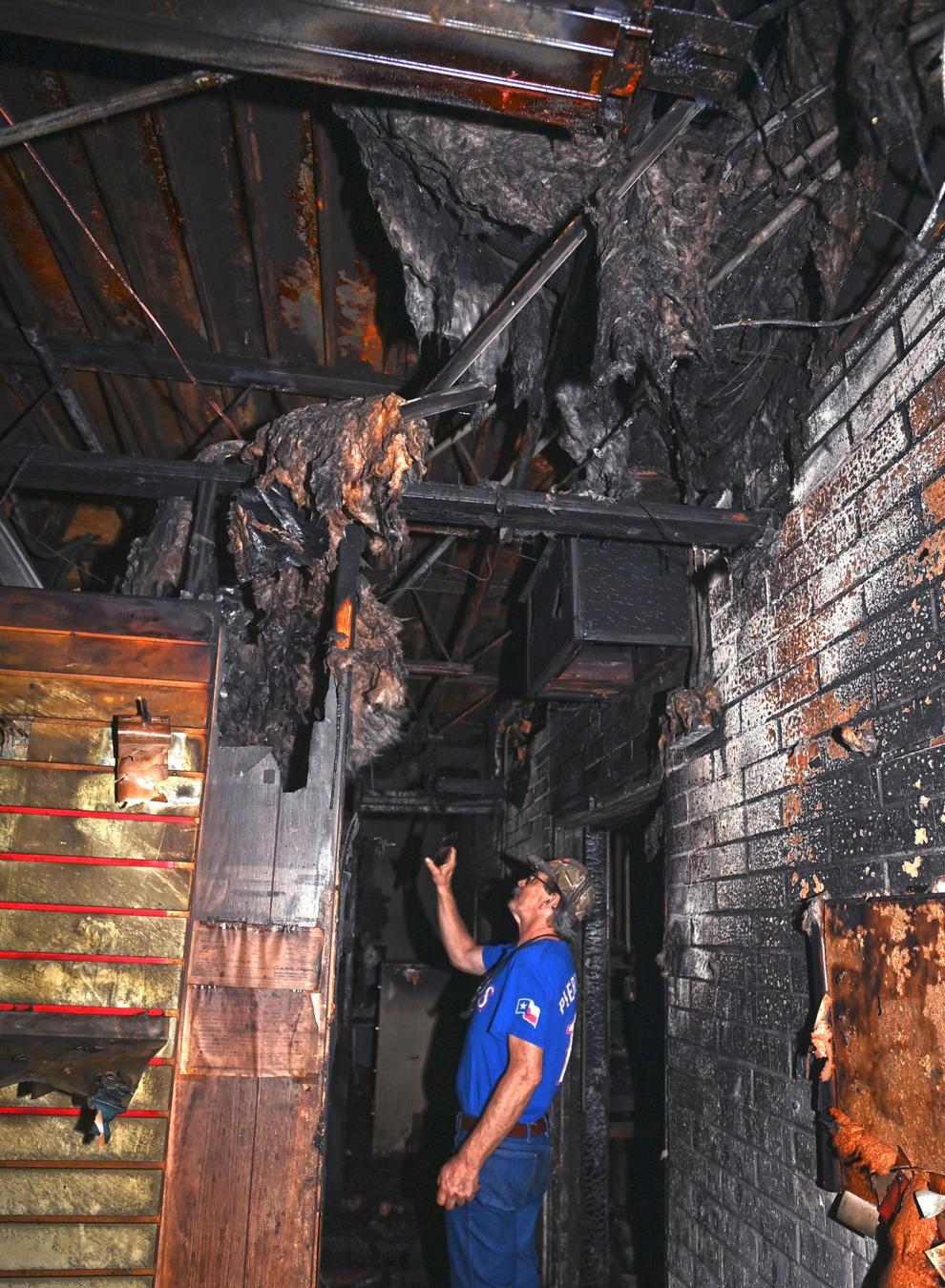 "I've had a lot of customers come in and bring food [today]," he said. "Things are looking up. ... Thank you so much [to everyone] for the support and let's keep praying."
Another recent fire in Denton was a two-alarm fire at the Holiday Lodge on Thursday afternoon, which left the motel at 1112 E. University Drive unlivable.
Twelve Holiday Lodge residents were displaced following the fire around 1:57 p.m., which caused heavy damage to at least two units and damaged utilities throughout the rest of the building.