A drop in water pressure over a few hours on a single day during Winter Storm Uri in February prompted Denton officials to issue a boil-water notice, but they insist that residents were never in any danger.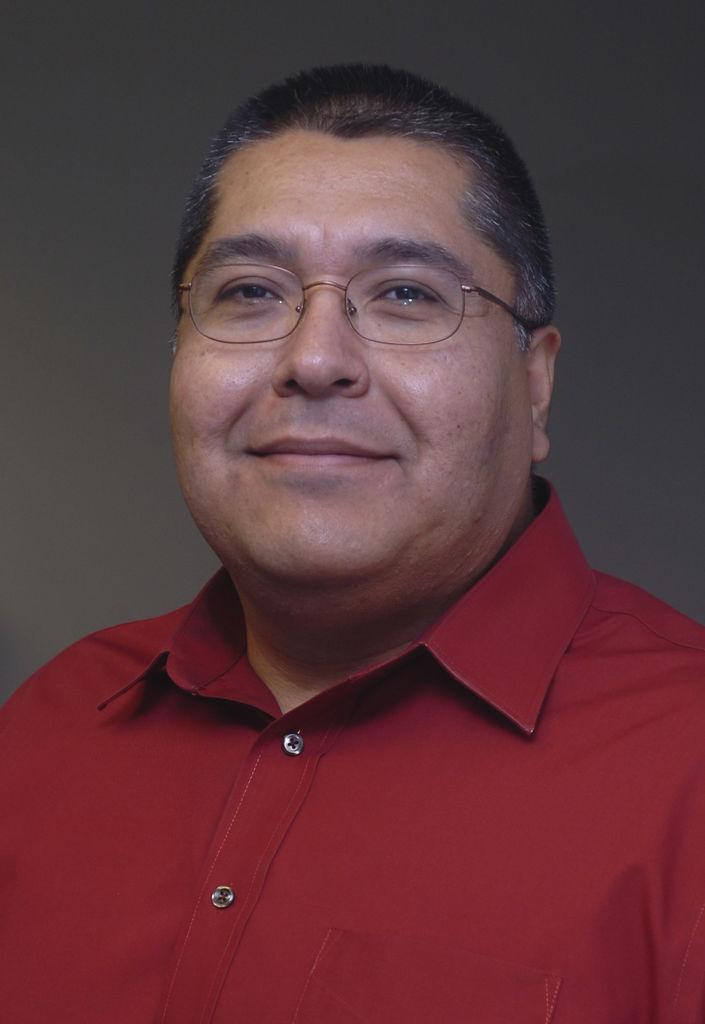 "I think the reality is we had pressure dropping across the city," said Tony Puente, the city's executive director of utilities. "We were certainly concerned about the potential for a boil-water notice. We needed people to conserve as much water as possible."
Data provided to the Denton Record-Chronicle through a public records request shows that pressure dropped twice on Feb. 17 below the 20 PSI threshold set by the Texas Commission on Environmental Quality for issuing boil-water notices.
"According to TCEQ, when the pressure drops below 20 PSI, then we have to issue a boil-water notice," said Pritam Deshmukh, deputy director for water and wastewater utilities. "At that point, we were concerned that the water in the system starts stagnating and we'd get contamination. Anything under 20 PSI could have contamination."
"That one day — Wednesday [Feb. 17] — is when the pressure dropped," Deshmukh said. "The rest of the days, the pressure started rising."
Between noon and 3 p.m. on Feb. 17, water pressure at the city's Riney Road tank location dropped from 37.2 PSI to 12.8 PSI. At the McKenna Park tank location, between noon and 4 p.m., pressure dropped from 59.7 PSI to 10.3 PSI.
"Those are specific indicators," Deshmukh said. "It was a perfect storm. The amount of water we were producing was lower than demand, which was extremely high. The storage tanks were being drained."
The city maintains five elevated storage tanks — Riney, McKenna, Roselawn, South West and South West Booster Station.
"The notice was lifted that Saturday morning, [Feb. 20]," Deshmukh said. "We stabilized the system on Thursday. And on Friday, we started collecting samples at several locations in the city. That takes about 18 hours."
On Feb. 20, results showed that residents' water had not been contaminated and the boil notice was lifted.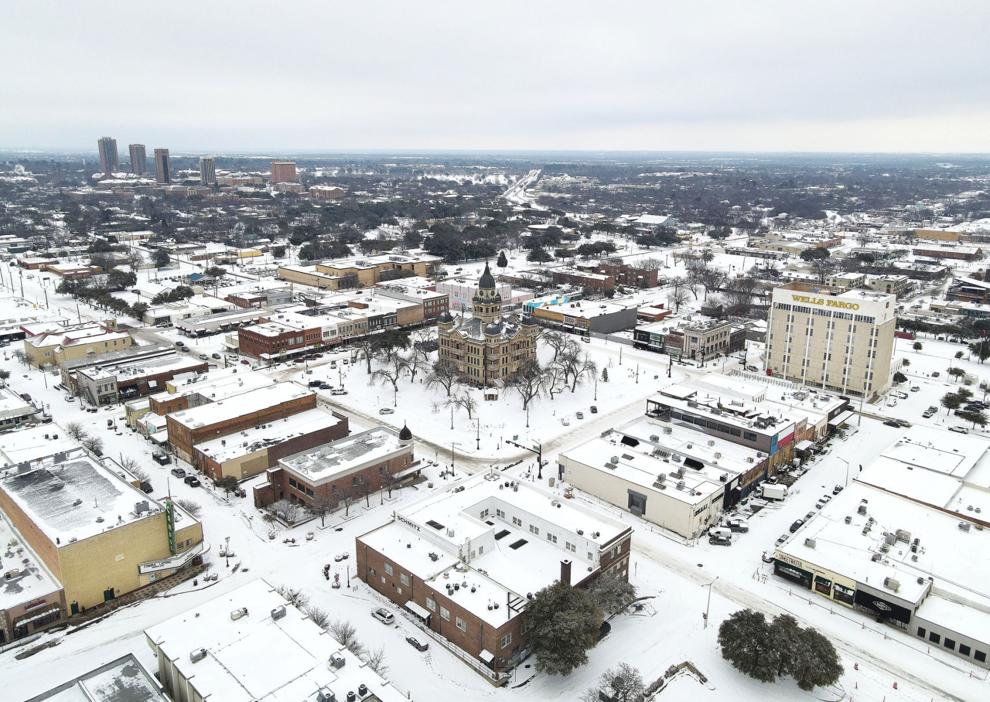 'At no time did we have concerns'
During a joint meeting between the Denton City Council and Public Utilities Board on April 5, water officials explained how they handled the weather crisis.
"On the boil-water advisory, I just want to make sure everybody is clear on this," said Terry Naulty, interim director of water and wastewater utilities. "We were forced to make the boil-water advisory because our pressure dropped below 20 PSI. At no time did we have concerns that contaminated water had been pulled into our water system. It was a regulatory requirement due to that high demand and our inability to produce water in sufficient qualities to meet that demand."
And because demand was 100% higher than normal during the weather event from Feb. 14-19 — 30 million gallons per day — the city struggled to maintain "constant treatment plant output," especially during power outages.
"We lost tank signals," Naulty said. "We couldn't tell how much water was in our tanks. When we don't have any power … to boil water with, that is a situation we had not contemplated."
The Energy Reliability Council of Texas, the primary operator of the state's power grid, declared an Energy Emergency Alert Level 3 early on Feb. 15, forcing rolling power outages that continued through Feb. 17. As a result, Denton lost its ability to use certain equipment, maintain enough water pressure to adequately serve customers and, briefly, to keep the Denton Energy Center — the city's natural gas plant that sells energy to the ERCOT grid — online.
ERCOT later dropped its alert level before ending the energy emergency.
"When we see this severe weather coming in, we're going to have to take some additional measures to get our critical equipment into needed areas to ensure they're going to be able to start up," Naulty said during the April 5 meeting. "Also, Ray Roberts backup generators were not operating at a level of operability we'd like them to, and that will be part of the regulatory upgrade."
That, Naulty said, is a $30 million project to enhance the chlorine system at Ray Roberts Lake, replacing it with a bleach system "to improve community safety."
"We're on the design work now," he said. "We will integrate weatherization issues into that design."
According to a city document, Denton sustained 16 water main breaks from Feb. 13-20 because of subfreezing temperatures. At the same time, officials were asking residents not to drip their faucets in the interest of conservation.
'Worry about public safety'
"Our issue is while we wanted to help homeowners protect their personal property, we had to worry about public safety," Naulty said during the meeting. "That's why we were asking for conservation."
Again, that goes back to insufficient water pressure over a few hours on Feb. 17 and the initial concern that drinking water sourced from Ray Roberts and Lewisville Lake might be contaminated. Meanwhile, some homeowners were dripping faucets and renters were doing the same to protect property. On social media, others were encouraged by their neighbors to fill their bathtubs with water. That, Puente said, contributed to low water pressure.
"This winter storm hit across the entire city and so our assumption was that everyone was dripping pipes and continued to impact water pressure," he said. "That is why we asked people not to drip their pipes so we didn't have to get into a boil-water notice."
For some who may not have let their faucets drip, frozen pipes burst and caused water damage to their properties. City documents show that during Feb. 13-20, the city received 740 requests to turn off water or reports of leaks.
"Once we lifted the boil-water advisory, we saw posts on social media to tell residents to run their water for 20 minutes before they could consume it and flush out their ice machines," Naulty said during the meeting. "In a normal water main break situation where we lose pressure … that would be an issue."
However, in this case, the city didn't have any breaks where contaminated water was a possibility. "We need to do a better job of communicating that," Naulty added.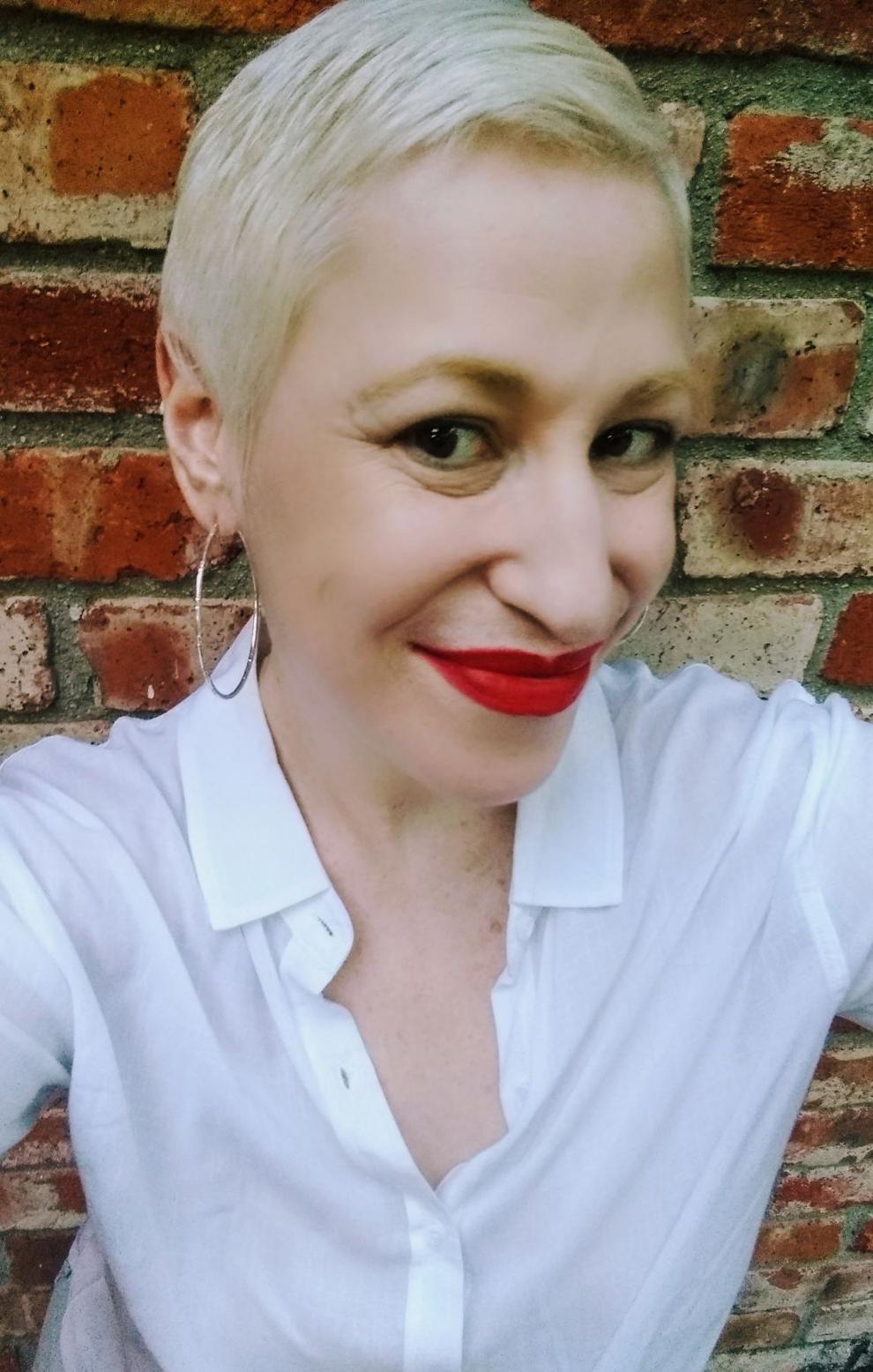 Council member Deb Armintor agreed.
"There was a lot of confusion about the message coming from the city not to drip faucets because people were concerned that if you don't drip, you are at much greater risk of pipes exploding, which could end up doing incredibly expensive damage," she said. "Responses to burst pipes would be handled by the Fire Department, which was already overwhelmed with calls. Looking back, it seems to me that if something like this happens again, the water department should be in communication with the Fire Department to make sure we are not siloed but working together."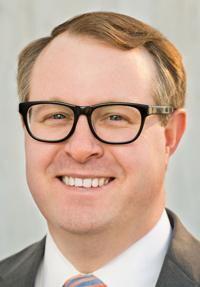 Another council member, Jesse Davis, argued that dripping faucets is "not the issue."
"We also had people filling their bathtubs because we were going to run out of water," he said. "It was a little bit of social media panic. Some people were just without water because of frozen pipes. I think [staff] did a good job of communicating."
Interim City Manager Sara Hensley did not question how water officials handled the crisis.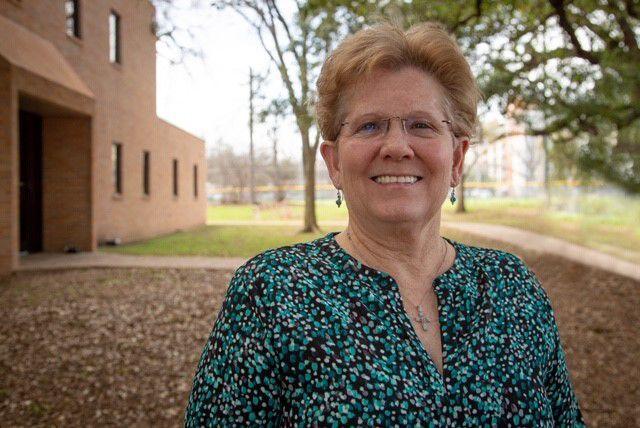 "I don't think we could have done anything differently," she said. "Staff worked tirelessly when we found out people didn't have water. We set up a distribution site and actually delivered water to apartment complexes. This was one of those perfect storms."
But later, during the April 5 meeting, she offered a different opinion.
"I think, most importantly, we want to help explain to the public sort of what has happened … and what we would do differently in the future," she said. "It looks like [this] happens every 8 to 10 years, and we may be up for it again."