Denton Mayor Gerard Hudspeth is scheduled to give his State of the City address on Thursday, highlighting accomplishments from last year and answering questions from residents.
In an email, he said he will talk about lowering the property tax rate, a homeless day center, street improvements and economic development.
"I plan to discuss [those] in a 5- to 10-minute address," Hudspeth said in the email. "I will also answer as many questions as possible. Uniquely, this year, each council member will be featured during the event."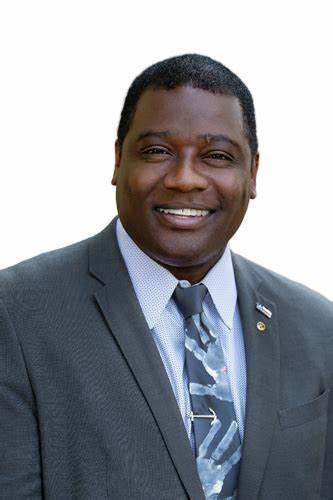 Hudspeth, a two-term council member, won a runoff election against outgoing District 2 member Keely Briggs in December for the mayor's office. He is the first Black mayor of Denton.
A litigation consultant, Hudspeth left the City Council on Nov. 17 after Birdia Johnson was elected to replace him in District 1. Briggs, a community volunteer, was in her third term as the District 2 council member.
"The city of Denton State of the City event is going virtual this year," according to a staff report. "During the live event, Mayor Hudspeth will deliver his inaugural address to the community by highlighting accomplishments of the past year and what's on the horizon for the city of Denton."
The State of the City address is scheduled to start at 6 p.m. Thursday. The mayor's address will be broadcast on Facebook at www.facebook.com/CityofDenton, on the city's DTV (Frontier FiOS on Channel 38, Charter Spectrum on Channel 194 and Grande on Channel 12) and on www.cityofdenton.com.
Since Monday, several videos produced by city staff about existing and upcoming projects and programs have been posted to the city's social media channels and archived.