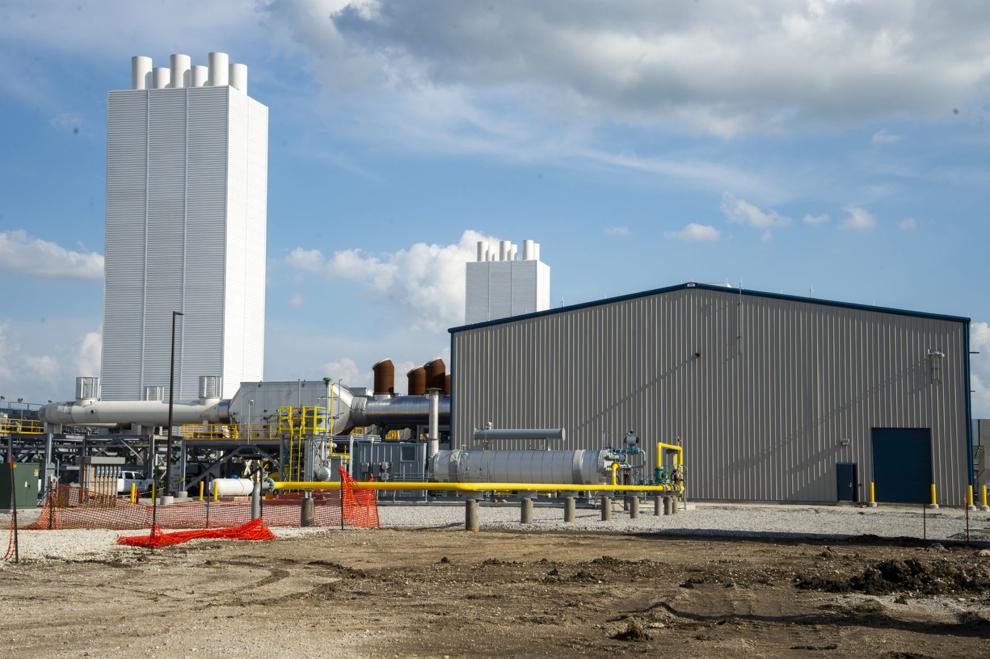 City officials announced Friday that Denton Municipal Electric's gas-fired power plant will start commercial operations on July 1.
Construction on the Denton Energy Center began in 2016 as the city announced its intent to reach 100 percent renewable energy by 2020. The center is a 225-megawatt natural gas-powered plant that runs on 12 combustion engines and generators.
"Since 1905, DME has maintained high quality, reliable electric service for Denton," said DME general manager George Morrow in a press release issued by the city Friday. "Achieving commercial operation is a major milestone for the DEC project, DME, and the city of Denton as we continue our focus on providing exceptional service for our customers."
DME proposed the plant as a way to unshackle the city from coal-fired power, which had become increasingly costly in recent years. The new plant also was supposed to help DME negotiate long-term contracts for renewable energy from wind and solar farms on its own terms. DME officials agreed the proposal seemed counter-intuitive, but to save ratepayers over the long run, they said they needed to make this major investment.
The city's finance staff projected the plant ultimately will cost about $8.1 million per year to run. They also projected finance payments that start about $25 million per year in the first few years of a 20-year obligation.
Community members can sign up for public tours of the plant from 10 a.m. to noon June 15. Safety equipment will be provided, but attendees must wear closed-toed shoes and long pants.
To sign up for a tour, go to www.dmepower.com or contact Carrie Carson at 940-349-7105.