Do you have a passion for helping animals, especially those most in need? Then you could be a good candidate to be a Denton animal foster care volunteer.
The Linda McNatt Animal Care & Adoption Center currently has about 52 to 58 foster volunteers who provide a temporary home and nurture animals who have short-term medical needs. Fostering gives animals a chance to grow and become healthy enough to be adopted into a permanent family.
Volunteer and foster coordinator Gayla Nelson said the shelter's mission is to get animals adopted and give good, compassionate and attentive service to customers and pets.
"We're trying to get them adopted and out the door as soon as possible," Nelson said. "We would much rather them be in foster care than to be sitting in here in a kennel, nervous and trying to heal from a wound."
The city funds the fostering program, which also receives donations from Denton Animal Support Foundation, a nonprofit organization that helps save Denton-area animals. Items foster volunteers need to care for the animals are all provided by the shelter.
It is not always puppies that need fostering; animals vary in breeds and ages. As long as an animal is able to have a good quality of life, Nelson said she will foster it out.
The shelter receives hundreds of kittens each season and has trouble finding foster homes for them. Finding foster homes for larger dog breeds and pit bulls is also difficult.
"Sometimes I struggle to find foster parents, but I've been very blessed and fortunate to have the number of people fostering for us," Nelson said.
Luda Arileshere, who has fostered consistently for two years, started off as a volunteer for the shelter. If fosters start as shelter volunteers first, Nelson said it helps make the process easier, although she still has a number of people who do not volunteer for the shelter and still foster.
Arileshere started fostering when she saw a cute dog who looked sad and small in the shelter. She then asked Nelson if she could foster it for the weekend.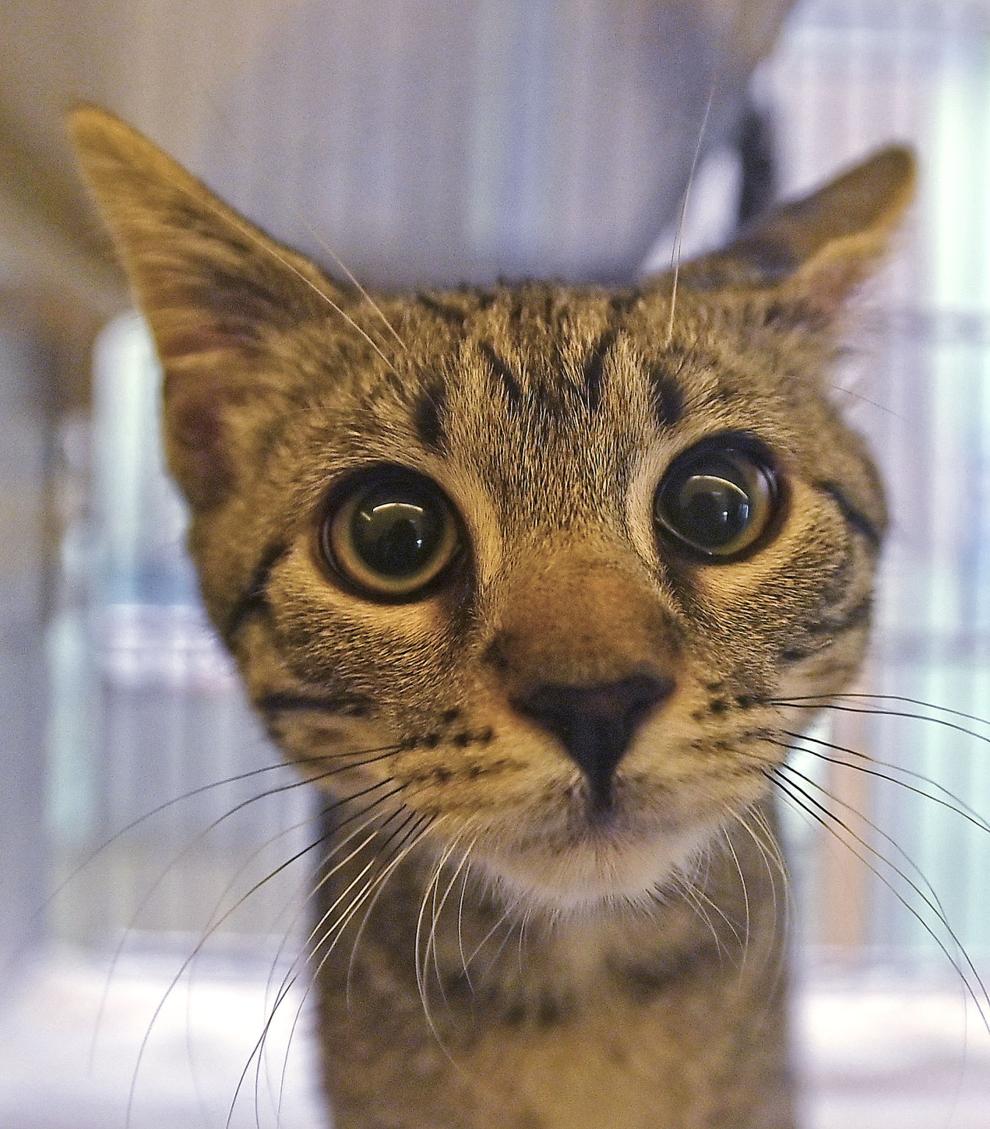 "I love animals. That's the reason I signed up with the shelter," Arileshere said. "All my life I've been around animals, so it's something I'm used to [and] it's not a very difficult thing for me. I was able to adjust really fast [when] I started fostering."
Arileshere said she can focus more on fostering because she is home a lot. She said she finds it rewarding to take care of an animal who has been abandoned.
"They really understand and appreciate it, especially ones that are sickly or old," Arileshere said. "Those are the ones that need more TLC and love. They really warm up to you once you take good care of them."
For now, Arileshere mostly fosters dogs. She said she prefers them over cats because they are more trainable.
Arileshere is currently fostering a young dog, Mocha. Mocha was brought into the emergency room with a broken pelvis and femur after being hit by a car. Nelson asked Arileshere if she could foster him until his surgery. Depending on how he is doing after his surgery, Arileshere might continue to foster him.
Arileshere said Mocha is very sweet and loving, and she takes care of him as much as she can.
"At times I do get attached, but I try not to because I already have a dog at home, and I don't want to end up with more than I can handle," Arileshere said.
Arileshere said she has no plans of stopping fostering anytime soon. She'll continue as long as she is healthy and able to do it.
"It's a very rewarding thing, and I think the animals need that kind of love so when they go to their forever home, they feel better about humans," Arileshere said.
If someone is interested in fostering, Nelson said the best way to go about it is to email the shelter about themselves and what they are looking for. Nelson used to hold big orientations for people interested in fostering, but now she prefers to work with them individually.
"We want to know who these people are, and I can't do that if I have this great big orientation and all these people just signing up," Nelson said.
She said she believes some people may be a little hesitant to commit to fostering.
"We want the people that would be interested to know that there's a big support system behind in what they are doing for us," Nelson said.
Although Nelson recommends people try fostering, she said it is not for everyone.
"It may not work for them," she said. "They may foster for two weeks and say, 'This isn't for me,' and that's fine. We'll take the animal back, and we will locate it to a new home — and whatever time they gave us, we are grateful for."