Robert Donnelly, a man with properties in Denton and Krum, will receive more than $4.1 million in a land settlement with the city of Denton.
The land is set to be used for Denton's Mayhill Road construction project that would expand the road and include a stormwater detention pond for flood control.
Barring further inquiries from the judge, a lawsuit filed nearly three years ago should come to a close in the near future.
Denton City Council members unanimously approved the settlement agreement without discussion during their Tuesday meeting.
It's common for items listed in the council's consent agenda, as was the case for the agreement, to not garner specific comments from council members and staffers.
Neither Donnelly nor his attorney responded to several requests for comment.
The land was bought using the city's power of eminent domain, which allows it to force purchases of private land if the sale would be sufficiently within the public interest.
The city of Denton decided in 2017 it needed Donnelly's land, located at the corner of South Mayhill and Quailcreek roads, for the Mayhill Road expansion project, but that wasn't the first time city officials tried to buy the land off Donnelly.
Condemnation suits were filed against him in 2011 and 2014, according to court records.
City staffers contacted Thursday said they couldn't speak to prior eminent domain cases against Donnelly in detail.
Both cases were ultimately disposed, with the city dismissing its 2014 suit. That case sought to acquire just under 4 acres of land that didn't include Donnelly's home.
City officials said they entered into the eminent domain process — also known as condemnation — to force Donnelly to accept what everybody could agree would be just compensation for his land after being unable to come to an agreement.
Donnelly bought a house and nearly 19 acres of land around it in 1992, according to Denton Central Appraisal District records.
R. Matt Molash, Donnelly's attorney, wrote in a plea filed in July 2019 that "the City now wants to acquire Mr. Donnelly's entire approximately 18.97 acres and evict Mr. Donnelly from his home of over 20 years."
DCAD records show Donnelly's homestead tax exemption was attached to a home in Krum, which indicates he doesn't primarily live at his house in Denton. It is not clear from records available online how long that had been the case.
The 2019 plea framed the issue as repeated attempts by the city of Denton to forcibly buy land from Donnelly with the most recent iteration of that plan including kicking Donnelly out of his home.
City officials instead view the eminent domain case against Donnelly as a necessary step toward completing a construction project already years underway.
Construction on the first phase of the Mayhill Road overhaul was completed this past summer, and construction was originally scheduled to begin on the second phase in January 2022.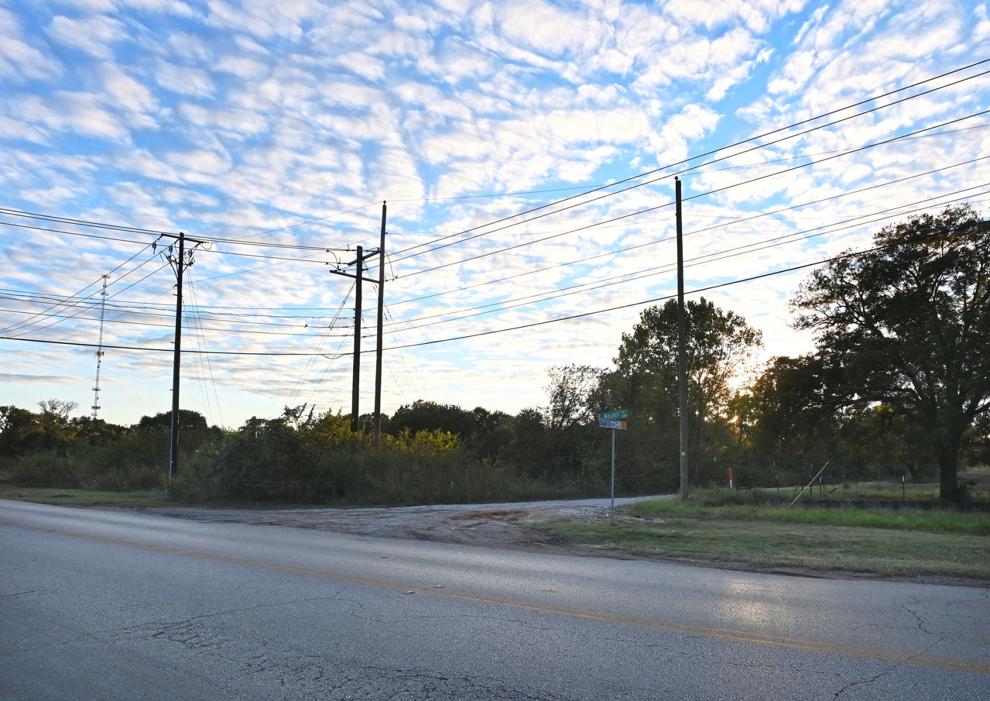 The first phase widened Mayhill Road from U.S. Highway 380 until just north of Quailcreek Road and added water lines, sewer lines and drainage structures, among other additions. The next phase would continue the widening toward Colorado Boulevard and include a bridge over the railroad.
Rachel Wood, Denton's deputy director of capital projects, said Donnelly's property made the most sense for the location of necessary drainage in the area because it already lies in the floodplain.
She said the lawsuit with Donnelly dragged out the process significantly from initial estimates that construction might begin in January 2022.
She projected construction would begin sometime in 2022, but she said she wasn't able to give a more accurate estimate Thursday.
Wood said it wasn't clear yet how much more the delay would cost the city as it relates to rising construction costs from 2017 until Tuesday's settlement agreement.
Trey Lansford, deputy city attorney, estimated the city spent a little over $300,000 to reach a settlement in this case, but most eminent domain situations the city is involved in are negotiated without the need for that kind of court proceeding.
"This is not typical for a condemnation case," Deputy City Attorney Trey Lansford said. "Neither in the expense nor the time."