Editor's note: This story has been updated with additional information from RanchLand's economic incentive application with the city of Decatur.
RanchLand Foods, an Arizona-based meat production company that had reached a deal with Denton's Economic Development Partnership Board for an incentives package but now is the subject of a police investigation, applied for similar economic incentives with Decatur in March, city staff there confirmed Monday.
But that application derailed during Decatur's vetting process.
Questions arose earlier this month about RanchLand, which planned to move its headquarters to Denton. A RanchLand executive said he was owed more than $12,000 in back wages, and the city simultaneously filed a police report alleging potential fraud, citing an anonymous tip that claimed RanchLand was not what it seemed.
Discrepancies in RanchLand's background also surfaced, with Arizona officials confirming the address CEO Kenny J. Davis listed for the company's headquarters in Vernon, Arizona, was not an accurate one — something Decatur staff noticed at the time of RanchLand's application.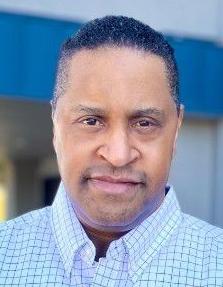 Apart from Denton, Decatur and Lewisville were among the top locations RanchLand was considering for its relocation, Davis told Denton City Council in May. He did not mention whether he had filled out applications with either city's economic development offices but said he had settled on Denton because of its strategic location.
Companies interested in initiating an economic development project in Decatur fill out an online project data form, answering initial questions about the proposed project and the company itself. In addition to questions about the jobs and capital investments the company would bring to the city, forms also ask applicants for their history of taxable sales and purchases, employment distribution across the company and when and where it was founded.
"It's a comprehensive form that requires the company to provide a lot of information about the project and about their company, and he [Davis] did fill that out," Decatur Economic Development Corporation Executive Director Kevin Holzbog said Monday. "I recall that their address was difficult to pinpoint exactly where they were on a map, and we couldn't really find their physical location."
After businesses fill out project data forms, staff works to verify information provided and continues conversations with the company, Holzbog said. In RanchLand's case, those conversations fizzled when Davis stopped responding.
"We do a lot of research on these companies — you're wanting to see if the company [has] been a good corporate citizen at their current location, have they executed economic development agreements in other communities in the past," Holzbog said. "We had a lot of questions for him [Davis] regarding their project, but we never had an incentive agreement together, so it doesn't look like the conversation ever traveled that far."
Though staff did notice that the address on the application was hard to locate, that did not automatically prevent conversations with RanchLand from moving forward.
"Some companies that do a lot of business are in very small locations or their address is outdated or something like that — maybe the person you're dealing with, they don't have the updated address, and they fill it out wrong," Holzbog said. "Sometimes you can look past that, but as I recall, there were a couple of different things that seemed strange on this project, but there were also a lot of things on this project that seemed very legitimate. We weren't going to let that keep us from continuing the conversation, but we were going to need to do a lot of verification."
The sales figures for RanchLand also stood out, but in a positive way, Holzbog said. RanchLand proposed investing $14,150,000 on land purchase and the construction of a new building at Eagles Landing Business Park, according to documents filed with Decatur Economic Development. The project would create 125 community jobs and pay salaries of $75,000, supporting its $5,000,000 in inventory and $8,720,000 in taxable sales, the documents claimed. 
On the company's application for an incentive agreement in Denton, Davis wrote that RanchLand makes $11 million in taxable sales annually.
"They were impressive numbers, but anything that has significant numbers you're going to take a really, really close look at that," Holzbog said.
Communication with Davis began to slow a month or two after contact was first made, and Holzbog's last communication with Davis was an email Holzbog sent in May congratulating him on the Denton deal.
At Lewisville's economic development office, no application was submitted by RanchLand, coordinator Christina Williams said Wednesday. Although Davis could have spoken with the office's former specialist to inquire about application processes, office staff typically communicate when that is the case.
"We usually keep kind of a record if there's any prospective conversation," Williams said. "I don't have a record of any applications, and I haven't talked to a Kenny Davis either."
When businesses do apply for incentives, the vetting process looks different for every company, Williams said. Since some leads come through the governor's office, the Dallas Regional Chamber or a site selector, much of the background work has already been completed. When companies do apply directly, there isn't a formal checklist of what supporting documents are required, but staff typically requests paperwork to assist in the vetting process.
"We gather as much information as we can from their corporate headquarters," Williams said. "They'll usually say, 'We anticipate this is going to be our value every year,' so especially if they're relocating and they have an existing location, then we ask for those prior years' information, especially in sales tax or any type of sales — we'll ask for that information."
In Denton, forms for Chapter 380 economic incentive agreements ask applicants to share some background information on the company, but questions — along with staff vetting — focus largely on what benefit the company will bring to Denton, officials said.
"We really kind of get a broad array of information, and we'll take that information and review it against our policy and see if there's any particular program they qualify for," Denton Economic Development Director Jessica Rogers told the Record-Chronicle Sept. 3. "We usually sit down and talk with them about what is their intent, their goal, their purpose, what is it about the project that warrants the use of public funds."
Rather than extensively researching applicants, staff relies on the economic development contracts themselves — which are drawn up after approval by the City Council — to protect taxpayer funds, Rogers said.
"On the legal side, we do verify through the secretary of state, or whatever entity it may be in the state, that the individual signing the document is authorized to sign that document and that they're in good standing," she said. "Generally, how it [vetting] occurs is through interviews or conversations between staff and the applicant, and if staff feels like the information presented by the applicant is sufficient, we really rely on that contract."
The Economic Development Partnership is evaluating its policies in the wake of the RanchLand agreement, Rogers told the Record-Chronicle Sept. 3. Rogers could not be reached for further comment Wednesday afternoon, but city spokesperson Ryan Adams confirmed the agreement is still under review.
"Council has not taken any action on RanchLand, but that is an agreement we continue to review," Adams said.
But Stephen Harris, chief investment officer at IHI Holdings — a parent company of RanchLand also owned by Davis — has said RanchLand will not bring its headquarters to Denton, making the agreement void. In fact, RanchLand was bought by another meat company, and Coolistics — another of IHI's brands — would handle distribution, he said.
"That location is not going to be happening now, and they'll be shipping products out of Dallas," Harris told the Denton Record-Chronicle Sept. 8. "We've secured a location in the city that is already ready as a cold storage facility and is already operating that way."
Denton and Lewisville economic incentive applications