Southmont Baptist Church, Trinity United Methodist Church and the Denton Community Chorus have revived the free patriotic concert they've done for years.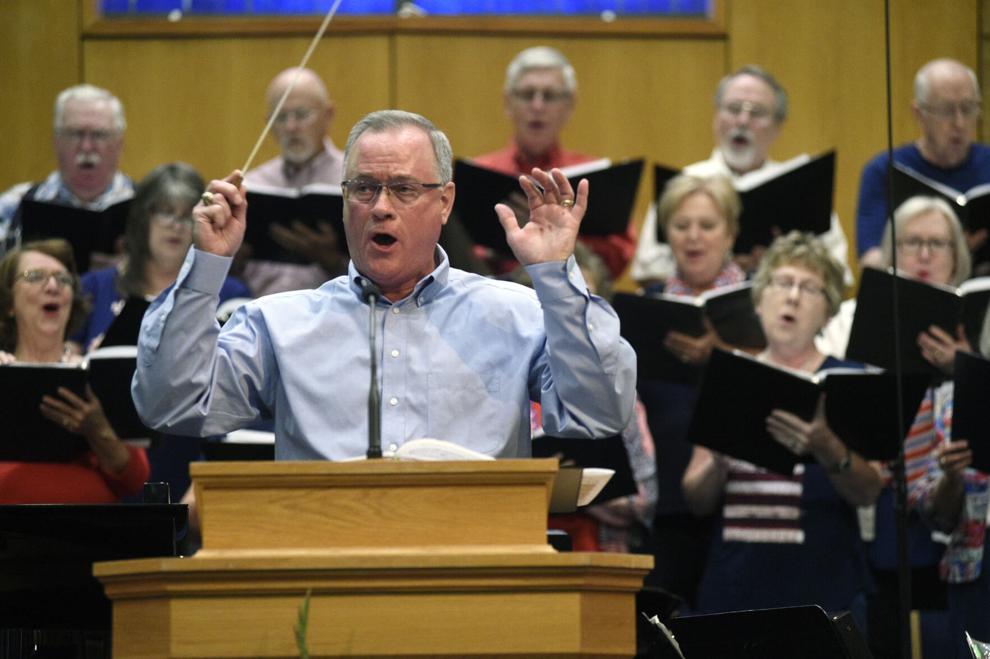 The patriotic service will be at 6 p.m. Sunday, June 27, at Southmont Baptist Church. The concert has long been a joint project of the two churches and the community chorus, and Southmont has always hosted the concert. Masks are optional, but attendees should know that seating won't be socially distanced. The concert usually attracts a fairly full house.
They didn't perform last year, thanks to COVID-19 emergency declarations.
Jerald Garner, the minister of music at Southmont Baptist, said the concert has been a popular offering for the church over the past six years.
On love of country: Churches and chorus present patriotic concert
"We didn't have the concert last year, but we felt like with the number of people vaccinated just in the church, we could bring it back this year," Garner said. "I think it's something we could use right now."
The concert will have all the hallmarks of a patriotic event: color guard and posting of the flag, the Pledge of Allegiance, veterans attending in uniform and familiar patriotic songs.
Readings and music will be woven into video presentations, and Garner said the program casts a look back at the founding of the country and more recent history that celebrates the struggle for a broader liberty.
"It's worthwhile for us to remember the faith of the founders," Garner said. "They were men of faith, and that faith was important to them as they created a new nation."
Speakers will read prayers by George Washington and Benjamin Franklin, as well as readings from the Declaration of Independence. Garner will read a quote by Franklin Roosevelt, and the audience will see a portion of President Ronald Reagan's first inaugural address, which famously celebrated the United States in optimistic terms.
The program also harks back to the religious roots of more recent freedom fighters. Garner said the program includes a video excerpt of Martin Luther King Jr.'s "I Have a Dream" speech, which is a petition to the government, but also a reflection of King's Christianity. The Rev. Betty Plunkett, pastor of Trinity United Methodist, will read the National Prayer from the Book of Common Prayer, which was once recited by Thomas Jefferson.
The program features "America the Beautiful," "The Star-Spangled Banner," "The Battle Hymn of the Republic," taps and "Amazing Grace," along with other music that celebrates and reflects on freedom and sacrifice.
A local patriotic event wouldn't be complete without honoring people who serve the country.
"We'll be honoring first responders," Garner said.
The program is such that the audience can participate.
"People sing along to several of the songs we all know during the concert," Garner said. "This isn't the same concert every year. There are some elements that are the same, but we add new elements with each concert."