Gene Gumfory, a successful Denton businessman and a gardener of Texas proportions, died Tuesday morning. He was 80.
His wife, Lynn Gumfory, said the two of them had just returned from a surprise trip to Mississippi, where the couple had first met, fell in love and married 39 years ago.
"He'd bought a house for me," she said, adding that he pulled off the surprise with help from extended family there.
The couple weren't planning to move right away, but their trip back to Denton was filled with talk of what they'd bring from their long, successful lives in Texas back home to Mississippi.
Gene Gumfory recently retired, selling his working interest in the Sonic Drive-Ins in Denton and more than two dozen other Texas locations as far away as Greenville, Nocona and Seymour.
He was also the founder of It's-A-Burger, with two restaurants in Denton and Little Elm.
Gumfory's success in building the business from a single store in Denton came from his ability to both see and nurture the potential in others, his colleagues said.
One of Gumfory's longtime employees, Justin Chandler, bought the interest when Gumfory sold.
"There's a whole passel of people that Gene brought up similar to me," Chandler said.
Chandler started with the company in Breckenridge 30 years ago, but it wasn't going well. A friend arranged for him to meet Gumfory, who eventually rescued him from that bad situation, he said.
"Gene saw something in me," Chandler said. "He put me under his wing and helped me get my footing."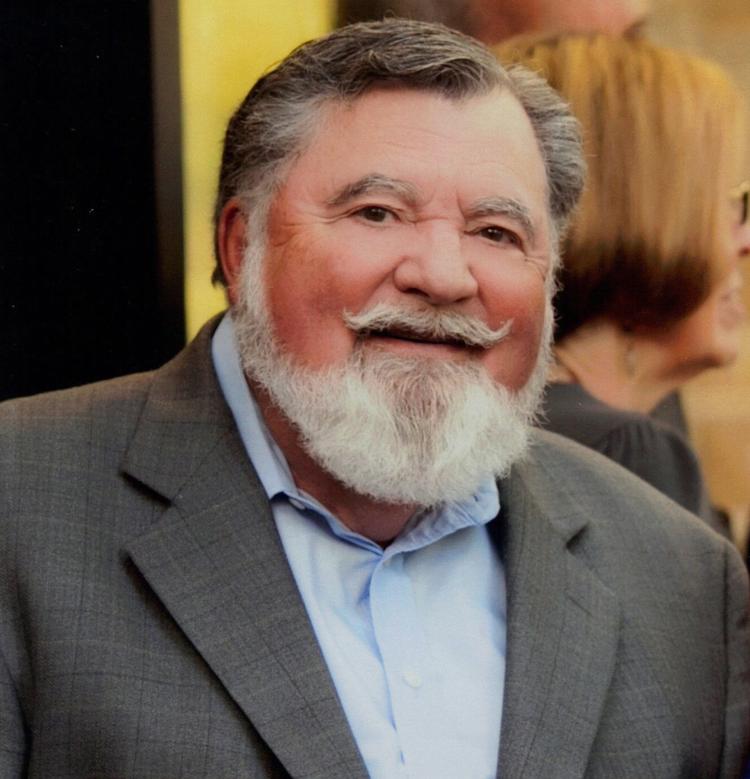 Gumfory tapped Chandler to run his original Sonic location on West University Drive. Over the years, their relationship took on a father-son quality, Chandler said.
"He was a lot like my dad, and he came off a little gruff," he said. "But their hearts are giant-sized."
Kelly Wooten started working for the company when he was 15, after his grandmother badgered Gumfory to hire him. His grandparents and the Gumforys were in the same camping club, Wooten said.
"I started at the old West University location on July 24, 1993," Wooten said. "I know because I would text him every year on that day.
"It's the only job I've ever had," he added. "There was never a reason to quit. We took care of each other."
Gumfory promoted Wooten to manager when he was just 23 years old.
"He let me grow into the business," Wooten said.
After that, the business boomed as Gumfory opened dozens of new locations across North Texas and the High Plains, Wooten said.
Sonny Martinez remembers his anniversary hire date, too — 30 years ago, May 27. Martinez met Gumfory when he was running a Sonic in Wichita Falls, he said. He left to work in another state but didn't like it. He came back to Wichita Falls and planned to work for UPS when Gumfory tapped him to manage another one of his Denton stores.
Working for Gumfory was inspiring, and he was especially helpful when Martinez was younger and thought he knew more about business than he really did, Martinez said.
"He took the time to explain it and to guide me," Martinez said.
That, in turn, inspired him to pass that on.
"People don't want to do that anymore," Martinez said. "I try to help others achieve their goals.
"It's not about the business and the money," he added. "It's about the people, and really that's what makes you successful."
Yet, even with his thriving business and flourishing employees, Gene Gumfory may be better known for cultivating Shiloh Gardens.
Lynn Gumfory said the couple had a large garden for many years at their country home on Milam Ridge, just outside Denton's northwest boundary. About 10 years ago, they moved into town, and the new place was smaller. Her husband announced that they wouldn't have a garden.
Then, he came home one day with a different announcement: The church said he could have a garden.
"It was just a field with all these briars," Lynn Gumfory said.
More than 100 volunteers met Gene Gumfory behind Denton Bible Church to clear the land and prepare it for what it would become: the nation's largest community garden.
For the past nine years, individuals and families have been able to work the sandy loam to feed their families. And Gumfory grew enough to feed many more.
Liz Whitaker, chef at Our Daily Bread soup kitchen, said Gumfory brought enough vegetables for the past seven years that she never had to buy any in the summer. He also grew enough onions to keep them stocked well into fall.
"His tomatoes were fabulous," Whitaker said.
Carrots are plentiful this time of year. At first, Whitaker — a Minnesota transplant — tried making the Northern specialty carrot-raisin salad for her clientele. The diners didn't like it much. Gumfory suggested copper pennies, a Southern specialty that dresses the carrots in a sweet-sour sauce and keeps well in the refrigerator.
Copper pennies became a kitchen favorite, and Whitaker thinks of Gumfory every time she prepares it, she said.
Because Gumfory donated the vegetables he grew to several Denton nonprofits, he made sure that the garden would go on after him, said Janet Laminack, the horticulture agent at the Denton County AgriLife Extension office.
The nonprofit went through several iterations before everything was settled, she said. Last year, the gardens delivered more than 23,000 pounds of fresh fruits, vegetables and eggs to Denton nonprofits. This year, the group has delivered more than 6,000 pounds so far.
The gardens have a part-time employee and a volunteer coordinator to help. While the gardens sit on church land, Gumfory's goal was for the project to stand alone, Laminack said.
"It's a really great effort that feeds so many people," she said.
Because of the pandemic, the family plans to hold a memorial service at Denton Bible Church sometime in early June.
Lynn Gumfory said that in lieu of flowers, her husband wanted people to remember him by giving to the charity of their choice.